Scotch Plains, NJ Pest Control
Effective Pest Solutions In Scotch Plains, New Jersey
Scotch Plains, NJ, is a lovely suburb that embodies what it means to have Jersey pride. However, it's hard to be proud of your town when it's crawling with pests. Unfortunately, pest activity is a year-round occurrence in New Jersey, which puts you at risk for infestation. The smartest way to protect your home or business from pests is to seek out help from the pros.
Luckily, you've come to the right place. We are BHB Pest Elimination. Since 1969, our family-owned and operated company has provided long-term pest solutions to homes and businesses throughout Union County and the surrounding areas. Our team of seasoned pest professionals brings a high level of expertise to every project they take on. We treat every customer with personalized services because no two infestations are the same. Whatever your pest problem, we're here to help. Call us today to set up your initial inspection right away.
Home Pest Control In Scotch Plains, NJ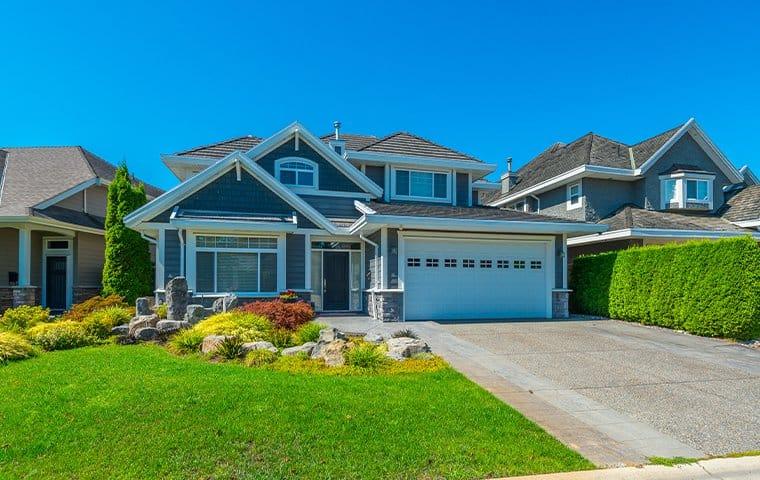 Unfortunately, your house is every pest's dream, and that means you and your loved ones are at risk of experiencing pest infestation. The best way to guard your home against pests is with help from the team at BHB Pest Elimination.
Our residential pest control services give you the year-round pest protection you and your family deserve. We cover Scotch Plains homes from a long list of common pests, some of which include ants, rodents, flies, mosquitoes, bed bugs, termites, crickets, stinging insects, and pantry pests.
After conducting a thorough inspection, we'll develop a customized treatment strategy to target your pest problem. Once we finish treating the area, we will return weekly, bi-weekly, monthly, or quarterly to meet your needs.
Our team prioritizes exceptional customer service, and we work hard to maintain strong customer relationships that last for years to come. Reach out to us to discuss your residential pest control needs today.
Commercial Pest Control In Scotch Plains, NJ
If you want to do everything in your power to protect your Scotch Plains business from harm, it's important to consider your commercial pest control needs. The only guaranteed way to protect your facility is with help from pest experts. The team at BHB Pest Elimination provides complete commercial pest control solutions to a long list of facilities, some of which include hotels, restaurants, bars, warehouses, office buildings, schools, and doctors' offices.
Starting with an in-depth inspection, we identify all problem areas, signs of life, harborage spots, and sources of infestation. Our team of highly trained pest experts uses trusted IPM (Integrated Pest Management) Solutions to target the source of the infestation, treating the problem in a proactive way, not a reactive way. Depending on the individual needs of your business and property, we schedule ongoing service visits on a weekly, bi-weekly, monthly, or quarterly basis. Reach out to us today, and book your detailed inspection right away!
Three Signs Of Bed Bug Activity In Your Scotch Plains, NJ Home
Bed bugs are very sneaky little pests. They only emerge at night, while we're asleep, and it's during these nighttime hours that they feed on our blood. When we wake up in the morning, the bed bugs are back in their hiding places. You may, however, discover small red bites on your body that you didn't have before going to sleep. They usually appear in a linear formation and indicate bed bug activity.
Here are some other signs you should be aware of:
Finding small red spots on your bedding and linens. Bed bugs often leave blood spots behind after feeding on humans at night.
Finding rusty, dark excrement and fecal spots on your linens, mattresses, clothing, and walls. Bed bugs leave these behind in and around their hiding places.
Discovering eggshells and shed skins around active areas. As bed bugs progress through their life cycle, they leave behind little bits of evidence.
If you detect signs of bed bug activity, it's time to call in the pros. The team at BHB Pest Elimination can help detect any bed bug activity and effectively eliminate the problem at the source. Contact us today to hear more about our bed bug control services.
Guide To Preventing Termite Damage In Scotch Plains, NJ
One of the main things to consider when protecting your home from termite damage is that termites are attracted to moisture-rich conditions. They're also known as moisture pests. Because of this, it's crucial to eliminate excess humidity in and around your home if you want to make your property less attractive to these silent destroyers.
It may be helpful to consider the following methods of prevention:
Avoid any wood-to-soil contact.
Eliminate excess moisture around the property.
Eliminate rotting or moisture-damaged wood.
Fix rotten areas of the roof to prevent entry.
Inspect all wood before bringing it onto your property.
Install a dehumidifier in moisture-rich areas.
Keep downspouts extended away from the structure.
Keep woodpiles away from the perimeter.
Repair leaky faucets and faulty pipes.
Use vent fans in kitchens, bathrooms, and laundry rooms.
Use weather stripping for all doors and windows.
Of course, these are all small things you can do to try and prevent a big problem. No single termite prevention method is ever 100% effective, so you will still want to call in the help of professionals. BHB Pest Elimination provides dependable termite control and prevention that will leave you with the peace of mind you deserve.
Using his years of experience and dedication to helping others, BHB Pest Elimination's owner Michael Broder not only puts an end to all your pests problems but advises on how to run your business as well!
Our Business Strategy
"RUN" Your Business! by BHB Pest Eilimination
Reliable
Pest Control Services
In business since 1969, BHB Pest Elimination is the best choice for complete pest elimination. Providing long-term solutions for homes and businesses, we find the source of your pest problem so that we can treat the root cause and not just the symptoms. When you choose BHB Pest Elimination, you don't have to settle for pest control; you can demand elimination because that's what we deliver.
"Very happy with the service and the follow-up to make sure we had a good experience. Jessy was great and always kept us informed of what he was doing and the next steps. I will defiantly use BHB for my Pest Control again."
Request a Free Inspection
Contact Us