Jersey City, NJ Pest Control
Comprehensive Pest Solutions In Jersey City, NJ
Living in the second-most populated city in New Jersey means you will never lack things to do or see. Jersey City, NJ, provides residents with unparalleled opportunities to learn, grow, live, and thrive. Our urban city is rich in history, nestled between the historic Ellis Island and the Statue of Liberty. To ensure that Jersey City is not rich in pests like insects and rodents, the pest professionals at BHB Pest Elimination provide effective pest control solutions backed by quality customer service.
Since 1969 we have provided residential and commercial pest control solutions that Jersey City residents can count on. We get to the bottom of pest problems, completely solving them and offering long-term solutions. Learn more about removing pests with the help of BHB Pest Elimination by calling us today.
Home Pest Control In Jersey City, NJ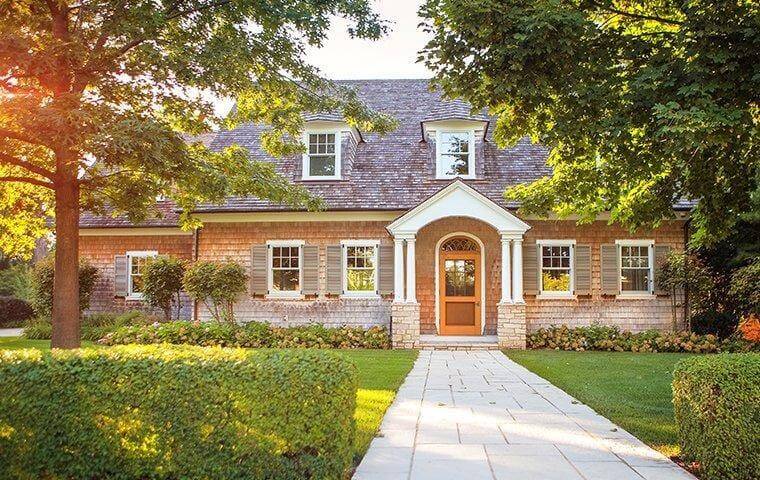 Protect your home and family from pests with the help of the professionals at BHB Pest Elimination. Living in an urban area like Jersey City provides many places for pests to live out of sight and plenty of places to forage for food. Insects and rodents thrive in cities with many people providing their basic needs!
To keep pests out of your home year-round, put into place a residential pest control plan from BHB Pest Elimination. Our four-part method ensures your pest problems will be solved and that a long-term solution is in place that stops pests from returning. Our residential pest control process includes:
Inspection
Recommendation of changes to help prevent pest problems
The development of a customized treatment plan
Treatments using a combination of bait stations and monitors
Recurring (quarterly) treatments
Reach out to us to learn more about our residential pest control plans, including those specialized plans that protect homes from specific pests like bed bugs, rodents, and termites.
Commercial Pest Control In Jersey City, NJ
Pest problems add additional stress to the already stressful task of running a business. Let BHB Pest Elimination take the stress of pest control off your shoulders. We have commercial pest control services you can trust to keep pests out and protect your customers, employees, and reputation. Jersey City is dense with many businesses. Keep your competitive edge by ensuring your customers never discover signs of pests (or the pests themselves) in your establishment.
With the help of thorough inspections and service visits completed on a weekly, bi-weekly, monthly, or quarterly basis (depending on your facility's unique needs), pests won't affect your Jersey City business! To learn all the benefits of our comprehensive commercial pest control services, contact us today to speak with one of our knowledgeable professionals.
Do You Know How To Identify Bed Bugs In Jersey City, NJ?
Bed bugs can live almost anywhere there are people; whether you live in the country, suburbs, or city, you could be living with bed bugs. Bed bugs hitchhike on people and our belongings, ending up wherever we take them. However, bed bugs tend to be more problematic in large cities because there are more people to crawl onto and move to new locations. The bed bug's preferred food source is human blood, so these insects live near people.
People encounter bed bugs in family homes, apartment buildings, hotels, shopping centers, schools, movie theaters, airports, and libraries. Knowing what a bed bug looks like allows homeowners to get help for an infestation sooner rather than later. At first sight of these apple seed-shaped insects in your home, call for professional help. Below is a quick overview of what bed bugs look like at each stage of development:
Before consuming a blood meal, adult bed bugs have a flat oval-shaped body. They have short antennae, six short legs, no wings, and are reddish-brown. They turn a deeper red color if they have recently fed and are more cigar-like in shape.
Nymphs or young bed bugs look similar to adults but are smaller in size. Before feeding, they are difficult to spot because they are whitish-yellow or almost translucent. Nymphs that have recently fed are much easier to identify when turning bright red after eating.
Eggs are the most challenging stage to identify. They are only the size of a pinhead, and they are white. In most cases, only a trained professional can identify bed bug eggs.
If you spot what you think is a bed bug in your Jersey City home or business, do not hesitate to reach out for help. The sooner help is sought, the sooner your property is rid of these biting, blood-feeding pests. Contact BHB Pest Elimination today to learn more about our bed bug control services!
Guide To Avoiding Termite Damage In Jersey City, NJ
Termites are a constant threat to homes and business owners living throughout New Jersey. Termites feed on cellulose, mainly getting all their nutritional needs from pieces of wood. When termites move into our structures to feed on structural timbers, the damage they create is costly and hard to repair. Adding to how problematic a termite infestation truly is, most homeowners' insurance policies don't cover termite damage.
You can take several steps around your property to help prevent termites. The most significant way to avoid termites is to reduce as much excess moisture in and around your home as possible. Termites have high moisture needs and prefer to feed on structural wood. To help keep these pests out of your home, seal any cracks in foundation walls and brick and mortar walls, and get rid of wood-to-soil contact. The most effective step you can take is to be proactive, and partner with a professional before termites find a way into your home.
At BHB Pest and Elimination, we protect Jersey City structures from termites through our year-round termite control and prevention services. We offer a variety of solutions to make sure we meet the unique needs of each New Jersey property owner we serve. Contact us today to learn more about working together to protect your home from hungry termites.
Using his years of experience and dedication to helping others, BHB Pest Elimination's owner Michael Broder not only puts an end to all your pests problems but advises on how to run your business as well!
Our Business Strategy
"RUN" Your Business! by BHB Pest Eilimination
Reliable
Pest Control Services
In business since 1969, BHB Pest Elimination is the best choice for complete pest elimination. Providing long-term solutions for homes and businesses, we find the source of your pest problem so that we can treat the root cause and not just the symptoms. When you choose BHB Pest Elimination, you don't have to settle for pest control; you can demand elimination because that's what we deliver.
"Very happy with the service and the follow-up to make sure we had a good experience. Jessy was great and always kept us informed of what he was doing and the next steps. I will defiantly use BHB for my Pest Control again."
Request a Free Inspection
Contact Us