White Plains, NY Pest Control
Comprehensive Pest Management In White Plains, NY
While other areas of New York may get more publicity, we White Plains residents know how lovely our town is to live in; away from all the hustle and bustle of the city. Unfortunately, we're not the only ones who appreciate our White Plains homes and properties. Pests just come with the territory, but that doesn't mean you can't do something to keep them out of your house. That's where BHB Pest's quality pest control comes in.
Home Pest Control In White Plains, NY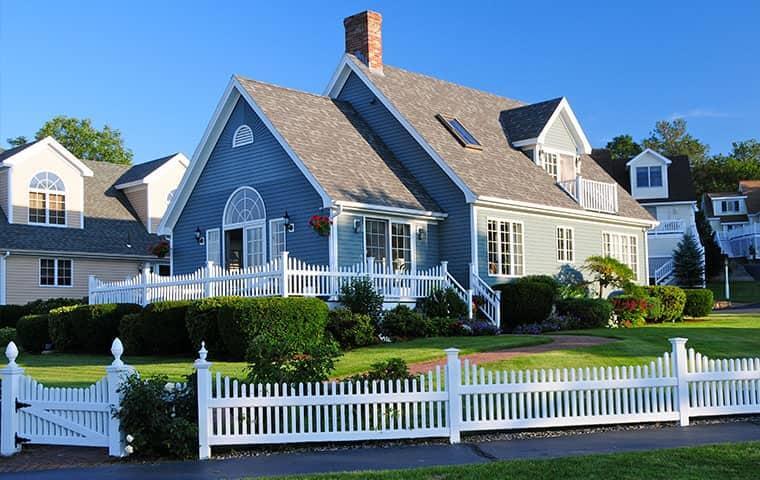 Protecting your home with professional pest control solutions is essential to the health and safety of yourself, your family, your pets, and even your house. There are two types of pests in White Plains, and you don't want either inside your home.
First, you have your dangerous home invaders. In White Plains, these include mosquitoes, roaches, rodents, fleas, ticks, and more. All of these pests can transfer deadly diseases to humans in the event of a prolonged infestation, and they're all challenging to eradicate once they're in your house.
The other type of pests is nuisance pests, given this label since they don't transmit diseases. These include stink bugs, boxelder bugs, ants, ladybugs, and too many more to name. While they don't transmit diseases, ant bites can trigger allergic reactions in many cases. On a similar note, stink bugs can make your house smell unbearably bad in just a matter of days. Other pests may not bite or cause a stench, but they'll invade your home in the thousands, creating a very uncomfortable living environment and bringing numerous secondary problems with them.
Fortunately, BHB Pest Elimination has custom residential pest control programs designed to meet the needs of each home and help you take back your peace of mind. Contact us today and find out if a residential pest control program is the right solution for your White Plains home.
Commercial Pest Control In White Plains, NY
Along with effective residential pest control services, BHB also boasts some of the most effective and comprehensive commercial pest control services in all of New York. Every successful business owner has one thing in common: they understand the value of a good reputation. What's one of the quickest ways to ruin a sparkling reputation or to get bad reviews on social media? That's right, a pest sighting. Since everyone has a mobile device ready to snap an incriminating picture or video every time they go out in public, the business owners of White Plains cannot afford a pest problem.
Along with a bad reputation, pest problems can also lead to damaged or contaminated inventory, dangerous or unhealthy work environments, and slowed production in warehouses and factories. Luckily, White Plains business owners have a secret weapon available. BHB Pest Elimination has commercial pest control services that not only keep your employees and your reputation safe but also allow you to continue your regular workflows, schedules, or inventory management. We even have technicians on call so that you can get a pest issue resolved before your customers know about it. Contact us today and discover why New York business owners trust commercial pest control services from BHB Pest Elimination.
Guide To Minimizing Ants In White Plains, NY
If you've spent any amount of time in White Plains, you probably realized that we have way more than our fair share of ant problems. While ants seem to be a part of life, they are not something you want to leave unattended in your home or business. Even the non-dangerous ants can overrun your stored food items, ruin business inventory, or contaminate your meal-preparation areas. Plus, many ants will bite or sting repeatedly, causing health concerns in White Plains' homes and businesses.
One of the most frustrating things about ants is how small they are, making prevention nearly impossible. The best way to minimize the presence of ants in your home or business is to eliminate the factors that attract them. This means:
Cleaning counters, surfaces, and floors regularly.
Storing food and trash promptly/securely.
Managing moisture issues.
Eliminating clutter gives ants fewer places to hide.
While taking these steps on your property can help significantly, the only way to guarantee an ant-free home or business is by calling the professionals at BHB. Call us today for more information and keep your White Plains home ant-free.
Three Things Everyone In White Plains, NY Ought To Know About Termites
Everyone knows that termites cause a lot of damage in structures they infest. However, most people don't know that they could avoid this damage in a few simple ways.
First of all, it's important to understand that termite damage occurs over time, often without the homeowners becoming aware. The longer you wait to fix it, the more expensive repairs will be, so knowing the early warning signs of termite damage is essential to protecting your home. There are several signs of termite damage you need to watch out for, including wooden pellets or sawdust along the floor, tightening of doors and windows, and witnessing a group of flying termites in a dense, gray cloud (their method of reproduction). Watch for these signs, especially in the spring when they are most active.
You also need to know what attracts termites to your home: moisture damage. Any moisture buildup that causes wood rot will make termites much more likely to invade your home. With proper gutter maintenance, you can manage the moisture buildup around your home and property, regularly monitoring pipes for leaks and using dehumidifiers.
The last and the most important thing you need to know about termites is that nothing but professional termite services can eradicate an infestation for good, so don't hesitate to call the professionals at BHB for guaranteed prevention and eradication methods you can trust. No matter your needs, from ant problems to termite infestations, and everything in between, BHB Pest Elimination has the services you need at the prices you want.
Contact us today and find out if a professional termite treatment is right for your home.
Using his years of experience and dedication to helping others, BHB Pest Elimination's owner Michael Broder not only puts an end to all your pests problems but advises on how to run your business as well!
Our Business Strategy
"RUN" Your Business! by BHB Pest Eilimination
Reliable
Pest Control Services
In business since 1969, BHB Pest Elimination is the best choice for complete pest elimination. Providing long-term solutions for homes and businesses, we find the source of your pest problem so that we can treat the root cause and not just the symptoms. When you choose BHB Pest Elimination, you don't have to settle for pest control; you can demand elimination because that's what we deliver.
"Very happy with the service and the follow-up to make sure we had a good experience. Jessy was great and always kept us informed of what he was doing and the next steps. I will defiantly use BHB for my Pest Control again."
Request a Free Inspection
Contact Us