Westfield, NJ Pest Control
Effective Pest Solutions In Westfield, New Jersey
Westfield, NJ, is a charming suburb with a lot of personality. Between the beautiful houses and the energy of downtown, there's a lot to enjoy. Unfortunately, local pest populations are also keen on enjoying Westfield properties. Our homes and businesses are vulnerable to the possibility of pest infestations all year long, and that's a huge problem that a team of qualified pest professionals should address. That's where we come in.
Welcome to BHB Pest Elimination. Since 1969, our family-owned and operated company has provided long-term pest solutions to homes and businesses throughout Union County and the surrounding areas. We protect residential and commercial properties from a long list of common pests, including ants, rodents, flies, mosquitoes, bed bugs, termites, crickets, stinging insects, and pantry pests. We're more than a pest control company; we're a pest elimination company. Reach out to us for your detailed quote.
Home Pest Control In Westfield, NJ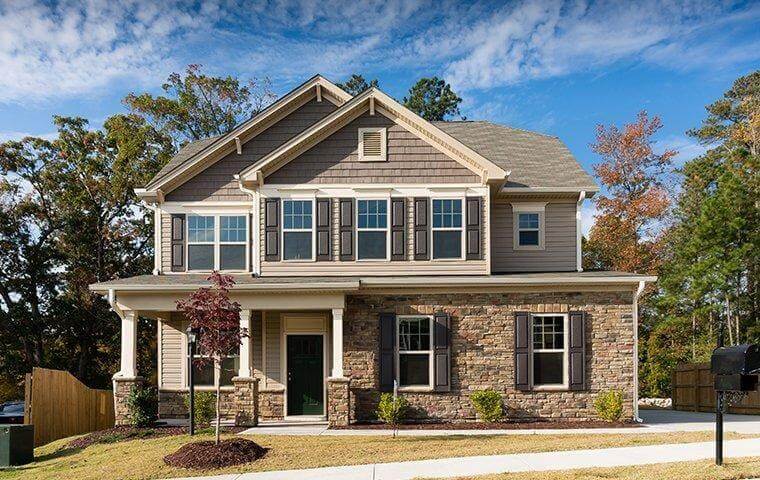 Household pests can have serious consequences for you and your loved ones. Do not ignore the effects of infestation on your health and safety. It's crucial to secure pest protection for your property.
The best way to guard your home and family against the dangers of pests is to call on the team at BHB Pest Elimination. Our residential pest control services give you the year-round pest protection you and your family deserve.
Starting with an in-depth inspection, we identify all problem areas, signs of life, harborage spots, and sources of infestation. We then customize a treatment plan for you, and our highly trained pest experts use trusted IPM (Integrated Pest Management) solutions to tackle the root of the infestation.
After we complete your treatment, we return for ongoing services weekly, bi-weekly, monthly, or quarterly to meet your needs. Call us today to discuss your residential pest control needs.
Commercial Pest Control In Westfield, NJ
Beautiful shops, restaurants, and boutiques line the streets of Westfield. The commercial scene is always a buzz, but it's important to make sure it's not the buzz of pests. If you want to protect your business from pests, it's important to rely on professionals. Here at BHB Pest Elimination, we offer complete commercial pest control solutions to a variety of local businesses.
Some of the facilities we service include hotels, restaurants, bars, warehouses, office buildings, schools, and doctor's offices. We use a very strict IPM (Integrated Pest Management) strategy for schools. We work with the superintendent to proactively plan and make sure everything is in place before we begin treatment. Whatever your pest problem, we're here to help. Reach out to us today and book your detailed inspection right away!
Are Flies Dangerous In Westfield, NJ?
Flies may be small, but they can have some large-scale consequences. Fortunately, the common housefly does not sting or bite, but it can carry a long list of pathogens and bacteria. They spread these germs wherever they go, possibly contaminating everything they touch. This widespread contamination can lead to a long list of diseases, such as anthrax, cholera, dysentery, leprosy, parasitic worms, poliomyelitis, salmonella, tuberculosis, tularemia, and many others.
Many illnesses can result from fly-related contamination, and we know of at least 65 different diseases. That's why fly control is something that should be taken seriously. For extensive, year-round protection from flies and the health conditions that they can cause, call the team at BHB Pest Elimination. We're ready to completely rid your property of flies and keep them away for good.
3 Ways To Identify Bed Bug Activity In Westfield, NJ
If you think you may have a bed bug infestation, it's important to be able to identify the telltale signs. Aside from waking up with a line of little red bites, there are some other common signs of bed bug activity to be on the lookout for in your Westfield home or business. Here are three common indications to watch out for:
There may be small red spots on your bedding and linens. These are stains left behind after bed bugs finish feeding on human blood at night.
Watch out for rusty, dark excrement and fecal spots on your linens, mattresses, clothing, and walls. Bed bugs leave these behind wherever they've been hiding.
You may discover eggshells and shed skins around their hiding areas. As bed bugs progress through their life cycle, they leave behind little remnants of evidence.
For the best bed bug control services in the area, look no further than the team at BHB Pest Elimination. Our experienced staff of professional pest technicians is ready to tackle your bed bug problem, no matter the scale. Call us today to schedule your initial inspection, and we'll get the ball rolling right away.
Using his years of experience and dedication to helping others, BHB Pest Elimination's owner Michael Broder not only puts an end to all your pests problems but advises on how to run your business as well!
Our Business Strategy
"RUN" Your Business! by BHB Pest Eilimination
Reliable
Pest Control Services
In business since 1969, BHB Pest Elimination is the best choice for complete pest elimination. Providing long-term solutions for homes and businesses, we find the source of your pest problem so that we can treat the root cause and not just the symptoms. When you choose BHB Pest Elimination, you don't have to settle for pest control; you can demand elimination because that's what we deliver.
"Very happy with the service and the follow-up to make sure we had a good experience. Jessy was great and always kept us informed of what he was doing and the next steps. I will defiantly use BHB for my Pest Control again."
Request a Free Inspection
Contact Us