Maplewood, NJ Pest Control
Effective Pest Solutions For Maplewood, NJ Properties
The township of Maplewood, NJ, is a great place to live. It's famously the birthplace of Ultimate Frisbee, and it provides a supportive environment for all who live, work, and play here in Maplewood. Our welcoming community is a place for all. However, that shouldn't include local pest populations. Unfortunately, Maplewood properties are at risk for pest infestation throughout the year, which is a considerable threat for you and everyone else in your home or business.

The best protection is professional pest control, and that's where we come in. BHB Pest Elimination has provided comprehensive residential and commercial pest control services to Essex County and the surrounding communities since 1969. We are proud to service properties throughout the NYC metro area, including New Jersey, Long Island, Westchester, and Pennsylvania. Our team motto is "don't settle for pest control, demand elimination," and that's exactly what we aim to do. Reach out today to get your free service quote.
Home Pest Control In Maplewood, NJ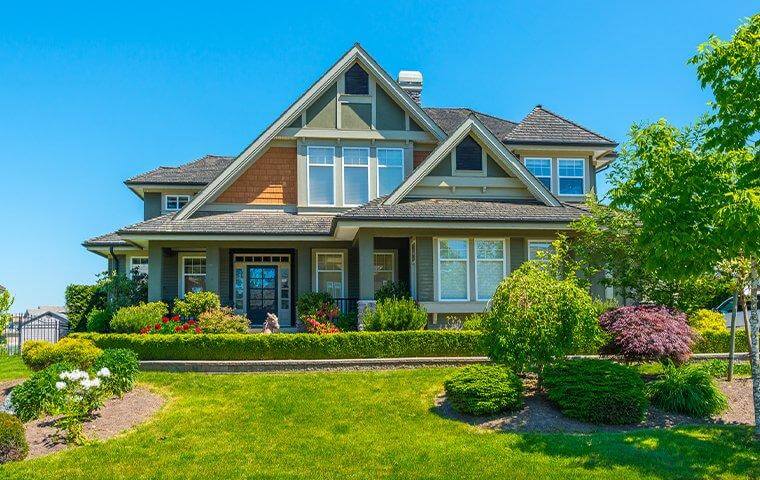 When it comes to household pest infestation, there are a lot of dangers to consider. You and your loved ones are put at risk safety-wise and health-wise. The consequences are very real between the property damage and the contamination, and it's essential to consider your residential pest control needs.

The most effective way to guard your Maplewood home against pest infestation is to get help from a team of experts. Here at BHB Pest Elimination, we offer complete coverage from various common household pests, some of which include ants, rodents, flies, mosquitoes, bed bugs, termites, crickets, stinging insects, and pantry pests. Our residential pest solutions are customized to meet your specific needs and preferences.

In addition to our general pest control solutions, we offer seasonal treatments for ants, termites, flies, stinging insects, mosquitoes, bed bugs, crickets, and rodents. We're more than a pest control company, we're a pest elimination company, and we bring a high level of expertise to every project we take on. Get in touch with us today to hear more about our BHB home protection plans.
Commercial Pest Control In Maplewood, NJ
The team at BHB Pest Elimination provides complete commercial pest control solutions to a long list of facilities, some of which include hotels, restaurants, bars, warehouses, office buildings, schools, and doctors' offices. After conducting a thorough interior and exterior inspection of the premises, we develop a customized treatment strategy to target the nature of your infestation specifically.

No matter your facility's needs, we work with you to develop the right strategy. For instance, our strict IPM (Integrated Pest Management) strategy for schools means we work with the superintendent to proactively get the facility in the proper condition before starting treatment. Depending on the individual needs of your business and property, we schedule ongoing service visits on a weekly, bi-weekly, monthly, or quarterly basis to keep your facility free of pests continuously. Reach out to us today and book your detailed inspection.
Tips To Avoid Mosquito Dangers In Maplewood
Mosquitoes in Maplewood are a year-round problem, and these vector pests can transmit serious diseases between hosts. That puts you at risk, and if you want to minimize your chances of getting bitten by mosquitoes, you should be proactive in your prevention efforts. Here are a few tips to avoid mosquitoes dangers:
Eliminate standing water sources on your property, such as birdbaths, inflatable pools, overturned tires, etc.
Keep windows and doors closed when possible and install insect screens that are fully intact and functional.
Wear mosquito repellent when spending time outdoors, and wear clothing treated with DEET or permethrin.
The most effective protection you can secure is ongoing services from pest experts. BHB Pest Elimination provides quality mosquito control and prevention services that give you year-round protection you can trust. Reach out to us today, and we'll walk you through our mosquito control process.
Four Simple Yet Effective Ant Control Tips For Maplewood Properties
Ants can be stealthy about getting inside of our homes and businesses. There are ant attractants around your property, and it's important to pay attention to these factors so that you can reduce your exposure to ant activity. Here are four simple yet effective ant control tips for your Maplewood property:
Get rid of standing water and sources of excess moisture.
Practice proper sanitation and maintain a high level of cleanliness.
Put all food sources away and store them in sealed plastic containers.
Trim branches, trees, and bushes, and direct them away from the structure.
To effectively guard your home or business against ant activity, we recommend seeking professional help. Here at BHB Pest Elimination, we're experienced in the comprehensive identification and elimination of local ant populations, and we promise to keep them off your property moving forward. Give us a call to discuss your ant control and prevention needs today.
Using his years of experience and dedication to helping others, BHB Pest Elimination's owner Michael Broder not only puts an end to all your pests problems but advises on how to run your business as well!
Our Business Strategy
"RUN" Your Business! by BHB Pest Eilimination
Reliable
Pest Control Services
In business since 1969, BHB Pest Elimination is the best choice for complete pest elimination. Providing long-term solutions for homes and businesses, we find the source of your pest problem so that we can treat the root cause and not just the symptoms. When you choose BHB Pest Elimination, you don't have to settle for pest control; you can demand elimination because that's what we deliver.
"Very happy with the service and the follow-up to make sure we had a good experience. Jessy was great and always kept us informed of what he was doing and the next steps. I will defiantly use BHB for my Pest Control again."
Request a Free Inspection
Contact Us