Pest Control In Camden, NJ
Sitting right on the Delaware River, Camden, NJ is directly across from Philadelphia, PA. Made up of 20 different neighborhoods and home to just over 70,000 residents, Camden has a bustling economy, various cultural events, and convenient proximity to New York City. There is endless opportunity for those in Camden, but unfortunately, the pests have found their opportunity here as well. Camden County pest control needs continue to be in high demand, and when it comes to keeping your home and business secure, you deserve no less than the best. Read on to learn how BHB Pest Elimination can provide you with the highest-quality pest control services in Camden County.
Residential Pest Control In Camden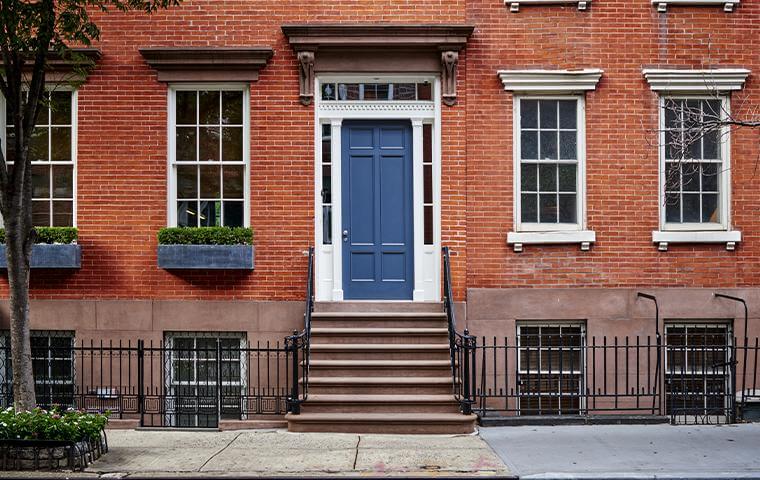 The expert technicians at BHB Pest Elimination have over 50 years of experience providing excellent residential pest control services to Camden residents. Here, we don't just settle for general control of the pests in your home; we eliminate the problems. To complete this mission, we follow a formula we have proven over time:
Inspection to identify the source of your infestation and gain knowledge of your property.
Design and implementation of a customized treatment that eliminates existing infestations, monitors for new ones, and prevents any that might crop up later.
Quarterly follow-up visits then provide proactive residential pest control services to protect your home from the next round of pests.
With a half-century's worth of pest elimination experience in Camden, our technicians are intimately familiar with every type of infestation that might spring up in your home. If you are on the hunt for superior services that eliminate your problem, give BHB Pest Elimination a call today!
Commercial Pest Control In Camden
A pest infestation in your business is devastating in many ways. Pest issues lead to revenue loss, a damaged reputation, and your employees and patrons becoming ill due to exposure. Luckily, it is never too early to secure the highest-quality commercial pest control services. At BHB Pest Elimination, we help the following types of businesses stay pest-free year-round:
Doctor's offices
Hotels
Property management
Restaurants
Schools
Warehouses
Our commercial pest control services control your problem and eliminate pests in their entirety. Our technicians take the time to get a clear picture of your situation, and with the help of the most advanced tools and treatments available on the professional market, they successfully root out and eradicate infestations. At BHB Pest Elimination, we pride ourselves on using Integrated Pest Management strategies, as these chemical-free options keep your employees and patrons safe. If you are looking for long-term solutions that continue to deliver long after we've treated your establishment, give us a call today!
How To Prevent Yellow Jackets Around Camden This Summer
Yellow jacket control in Camden is essential for both home and business owners. Unfortunately, people living together in close quarters draw in these obnoxious stinging pests. They can cause serious harm to you and your friends, family, and patrons if they are allowed to nest nearby. Below are some ways you can prevent yellow jackets from setting up shop near you:
Pick up trash: One of Camden's best, easiest methods for yellow jacket control is to keep an eye out for garbage. Yellow jackets love human garbage, and the sweeter it smells, the more they love it. Start by picking up the trash around your property and regularly maintaining the levels of waste.
Properly secure your trash bins: The second step for effective yellow jacket prevention is to secure your trash bins. Throwing away the garbage doesn't help if the yellow jackets still have access to it. Lessen the appeal of your property by making it so they can't access your trash at all.
Keep food and drinks covered: If you will be outside with food and drink, cover these items. This will stifle the sweet smells and make it harder for yellow jackets to realize something is appealing. Never leave food and drink outside unattended.
BHB Pest Elimination technicians will spot conducive conditions that allow for a yellow jacket infestation and implement prevention strategies to keep them at bay. For help enjoying your summer safely, give us a call!
An Effective Rodent Control Guide For Camden Property Owners
There are many different types of rodents here in Camden, and all of them are at risk of invading your property. Prevention is the best cure, so consider implementing the following strategies to help keep your property rodent-free this year:
Cut off access points: The first step to keeping rodents out of your property is to locate any points of access and then eliminate them. Whether it's your home or business, go around your property, and look for any cracks, crevices, or holes in the foundation, sidings, and roof. Because some types of rodents can squeeze through a hole the size of a dime, seal up any sized hole or crack you come across.
Declutter: The second step to making your home less appealing to rodents is to declutter and clean. Our basements, attics, and garages are prime infestation spots because they typically host a lot of clutter. These areas are the perfect place for these pests to nest, breed, and continue their infestation. Thoroughly organize and declutter your space to make it harder for these pests to establish themselves.
Fix water leaks and pipe bursts: Another crucial step to keeping rodents away is to fix any leaky pipes and fixtures. Not taking care of this will create a constant water source for rodents and allow them to continue destroying your property.
Consider foam spray insulation: Typical insulation in our walls allows rodents a perfect, soft space to nest. Take this option away by installing foam spray insulation instead.
Because of the many diseases rodents carry, BHB Pest Elimination does not recommend trying to deal with a rodent infestation on their own. If these pests have invaded your property, allow us to remove them while keeping you safe. Contact us today to learn more.
Using his years of experience and dedication to helping others, BHB Pest Elimination's owner Michael Broder not only puts an end to all your pests problems but advises on how to run your business as well!
Our Business Strategy
"RUN" Your Business! by BHB Pest Eilimination
Reliable
Pest Control Services
In business since 1969, BHB Pest Elimination is the best choice for complete pest elimination. Providing long-term solutions for homes and businesses, we find the source of your pest problem so that we can treat the root cause and not just the symptoms. When you choose BHB Pest Elimination, you don't have to settle for pest control; you can demand elimination because that's what we deliver.
"Very happy with the service and the follow-up to make sure we had a good experience. Jessy was great and always kept us informed of what he was doing and the next steps. I will defiantly use BHB for my Pest Control again."
Request a Free Inspection
Contact Us