Freehold, NJ Pest Control
Quality Pest Solutions In Freehold, New Jersey
The small town of Freehold, NJ, has all the amenities and vibrancy of big city life. There are numerous attractions, and a vast selection of things to do, making this a popular destination for locals. That doesn't just include people, however. Freehold is also a favorite spot for pests, and that means our homes and businesses are at risk of experiencing an infestation. If you want to protect your property effectively, it's a good idea to call in a team of experienced pest professionals.
BHB Pest Elimination is here to help you. Our team is highly dedicated to quality customer service, and we work hard to maintain strong customer relationships. Since 1969, we've been providing comprehensive residential and commercial pest control services throughout Monmouth County and the surrounding areas. Reach out to us today, and book your detailed inspection right away!
Home Pest Control In Freehold, NJ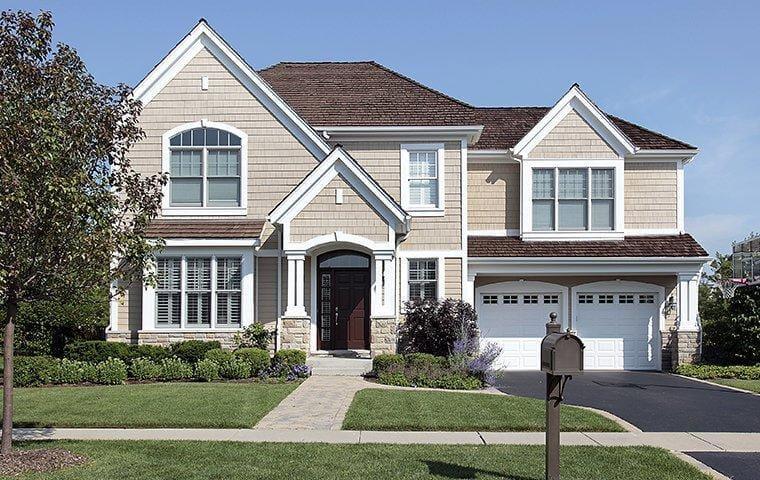 Your Freehold home deserves year-round protection from household infestation. The only sure-fire way to protect your house and loved ones from these dangerous intruders is to get help from the team at BHB Pest Elimination.
Our residential pest control services give you the year-round pest protection you and your family deserve. After conducting a detailed inspection and accurately identifying all pest activity and problem areas, we get right to work on a customized treatment plan.
Our team of highly trained pest experts uses trusted IPM (Integrated Pest Management) solutions to effectively treat the source of the problem in a lasting way. In addition to our general pest control solutions, we offer additional treatments for ants, termites, flies, stinging insects, mosquitoes, bed bugs, crickets, and rodents.
With over five decades of experience in the pest control industry, we're confident in our ability to protect you and your loved ones from pest infestation guaranteed.
Commercial Pest Control In Freehold, NJ
If you want to effectively guard your Freehold business against the detriments of pest infestation, it's time to rely on pest professionals. BHB Pest Elimination is at your service. Our team provides complete commercial pest solutions to many local businesses, ranging from restaurants and retail shops to education facilities and hospitals.
For schools, we use a very strict IPM (Integrated Pest Management) strategy wherein we work with the superintendent to proactively plan ahead, ensuring everything is correctly set before we begin treatment. Depending on the individual needs of your facility, we schedule ongoing service visits on a weekly, bi-weekly, monthly, or quarterly basis. Reach out today to learn more, and we'll get started as soon as possible.
What Freehold Homeowners Ought To Know About Ant Control
Ants are minuscule in size, so they can be very stealthy about gaining entry into our home. These pests can fit into the smallest openings to access your property and the sources of food, water, and shelter inside of it. If you want to be proactive in your efforts to prevent ants, there are some things you can do.
Seal off entrances by repairing cracks and crevices. Spray an ant barrier insecticide around your home. Keep food in airtight containers, and clean up spills and crumbs immediately. Wash dirty dishes promptly, regularly sweep and vacuum your space, and wipe down surfaces frequently.
If you have an ant problem, you may be tempted to deal with the issue on your own using a home remedy or DIY treatment, but these efforts are seldom effective. Your best bet is calling in the experts. BHB Pest Elimination provides complete elimination of ant activity, and we promise to keep your home protected all year long.
How To Prevent House Flies From Infesting Your Freehold Home
You may not think so, considering their tiny size, but house flies pose a real threat to your health. The thing about house flies is that they travel around, landing on unsanitary surfaces, like dead animals, rotting food sources, piles of manure, and heaps of trash. They pick up germs from feces and dumpsters, spreading all kinds of diseases. If you want to take preventative measures to keep house flies away, here are some tips to consider:
Clean up crumbs and spills promptly, and make sure to store all food in airtight containers. Be sure to address dirty dishes immediately and eliminate any clogged drains.
Get protective screens for all doors and windows. Replace any damaged or torn screens, and seal any cracks and holes in your structure to prevent entry.
Maintain a high level of cleanliness around your property, keeping things as sanitary as possible. Take out the trash regularly, and store the garbage in well-sealed bins.
The best way to protect your property from house flies is to contact a team of pest professionals. BHB Pest Elimination is highly experienced in detecting and eliminating house fly infestations, and we guarantee lasting results you can depend on. Call us today.
Using his years of experience and dedication to helping others, BHB Pest Elimination's owner Michael Broder not only puts an end to all your pests problems but advises on how to run your business as well!
Our Business Strategy
"RUN" Your Business! by BHB Pest Eilimination
Reliable
Pest Control Services
In business since 1969, BHB Pest Elimination is the best choice for complete pest elimination. Providing long-term solutions for homes and businesses, we find the source of your pest problem so that we can treat the root cause and not just the symptoms. When you choose BHB Pest Elimination, you don't have to settle for pest control; you can demand elimination because that's what we deliver.
"Very happy with the service and the follow-up to make sure we had a good experience. Jessy was great and always kept us informed of what he was doing and the next steps. I will defiantly use BHB for my Pest Control again."
Request a Free Inspection
Contact Us