Manhasset, NY Pest Control
Effective Pest Solutions For Manhasset, NY Properties
If you've been dealing with pest problems in your Manhasset home or business, you probably understand how frustrating it can be to deal with pests on your own. Unfortunately, pests in Manhasset, NY, are more than just a nuisance; some are a threat to your property and your health as well. That's why home remedies and store-bought sprays that allow the infestations to linger will only increase the risk to your home or business.
Instead of risking your investment, equity, business, and your health, why not put your trust in the highest quality pest control provided by your Manhasset area neighbors? At BHB Pest Elimination, we provide all of the following and more:
Family-owned and operated values
Services backed by 50+ years of experience
Above and beyond customer service
Green Shield certified products
Same-day and emergency services
Free inspections
100% pest-free guarantee
When what means most to you is at risk, why waste your time on anything but the best? Call us today to schedule your free inspection.
Home Pest Control In Manhasset, NY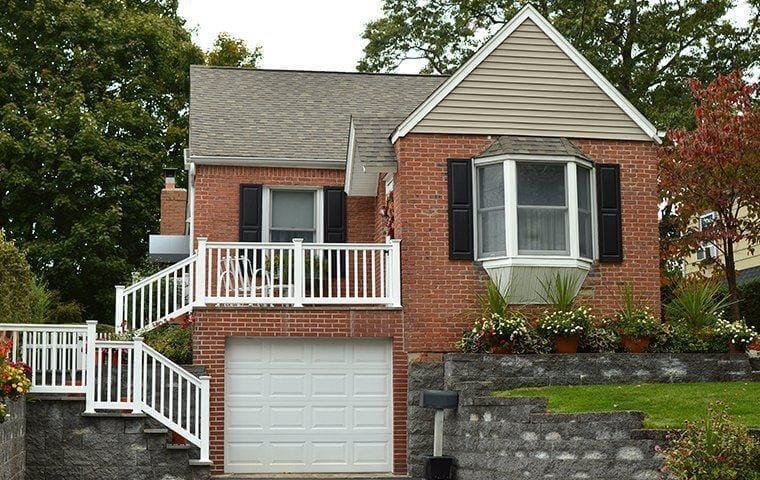 If you have pest problems on your Manhasset property, enlisting professional help is the best way to keep your home and family safe. Many local pests, like termites, ants, roaches, and rodents, will either destroy your property, spread dangerous bacteria, introduce harmful parasites, or all of the above.
That's why you need the highest quality pest control in the Manhasset area. With integrated pest management methodologies and Green Shield certified products, we have everything we need to stand behind our pest-free guarantee that will keep your family safe and give you peace of mind in the face of potential pest problems. Give us a call today to schedule your completely free inspection.
Commercial Pest Control In Manhasset, NY
As a business owner in Manhasset, protecting your reputation should be at the top of your to-do list. Unfortunately, pest problems in your commercial facility will threaten that reputation just as much as they will threaten your inventory, employees, and customers.
But there is good news. At BHB Pest Elimination, we have provided high-quality commercial pest control to the Manhasset area for over 50 years. Our innovative pest control techniques and monitoring devices allow us to guarantee you a pest-free business at a price that won't break your budget. Give us a call today to get a professional pest inspection for free.
Why Do I Have Cockroaches In My Manhasset Home?
While everyone can admit that cockroaches are some of the nastiest looking pests that invade Manhasset area homes, many people don't know just how dangerous the local cockroach species can be. With strong, yet flexible exoskeletons, cockroaches can invade your home by sliding through many of the cracks and crevices in the structure. Once they are in, they'll spread dangerous bacteria and pathogens that can lead to allergic reactions and dangerous diseases like salmonella, E. coli, and many other concerning health conditions. Cockroaches are attracted to your property for a variety of reasons:
Moisture buildup problems
Poorly stored food and trash
Loose crumbs in the kitchen and dining areas
Ease of accessibility through cracks and crevices
While addressing these concerns can limit your chances of a cockroach infestation, there are no guaranteed DIY cockroach-prevention methods. If you want to keep cockroaches out of your home and keep your family safe, then partner with a BHB Pest Elimination residential pest control expert.
With Green Shield certified products and a pest-free guarantee backed by over 50 years of industry and area experience, we can provide the assurances you need when your family's health is on the line. Give us a call today to schedule your free inspection.
Manhasset's Guide To Backyard Mosquito Management
Even though everyone knows that mosquitoes are some of the most frustrating outdoor pests, many people underestimate the danger that these pests pose to their families during outdoor events. If you have mosquitoes in your yard, you could be at risk of contracting dangerous diseases like West Nile virus, yellow fever, Zika virus, dengue fever, and others.
Mosquitoes in your Manhasset yard will breed in any amount of standing water over a half-inch deep. Typically, this includes any items in the yard that can fill up with water after a rainstorm, like flowerpots and wheelbarrows. It also includes nearby ponds, swamps, and other water features. Unfortunately, once mosquitoes have laid eggs in these areas, breaking the breeding cycle can be difficult even if you pour out the standing water. While limiting standing water around your property can help limit your chances of a mosquito infestation, there are no guarantees outside of professional assurances.
Equipped with the latest mosquito-prevention technology, our residential mosquito experts will create a protective barrier around your backyard and treat any standing water with professional-grade larvicide (effectively breaking the breeding cycle with regular treatments). When your family's health is on the line, you can't leave anything to chance. Give us a call today to schedule a free mosquito inspection and take your first step towards a mosquito-free backyard, guaranteed.
Using his years of experience and dedication to helping others, BHB Pest Elimination's owner Michael Broder not only puts an end to all your pests problems but advises on how to run your business as well!
Our Business Strategy
"RUN" Your Business! by BHB Pest Eilimination
Reliable
Pest Control Services
In business since 1969, BHB Pest Elimination is the best choice for complete pest elimination. Providing long-term solutions for homes and businesses, we find the source of your pest problem so that we can treat the root cause and not just the symptoms. When you choose BHB Pest Elimination, you don't have to settle for pest control; you can demand elimination because that's what we deliver.
"Very happy with the service and the follow-up to make sure we had a good experience. Jessy was great and always kept us informed of what he was doing and the next steps. I will defiantly use BHB for my Pest Control again."
Request a Free Inspection
Contact Us