Toms River, NJ Pest Control
Quality Pest Control In Toms River, New Jersey
With great employment opportunities, plenty of amenities for residents, and a welcoming suburban feel, Toms River makes for a perfect area for settling down and raising a family or retiring. If you want to keep your property safe from invasions of pests that may occur, you should be investing in Ocean County pest control for your area home or business.
At BHB Pest Elimination, we pride ourselves on offering the best, most effective pest control services to Toms River residents and business owners. We tailor all of our plans to your needs, and we work closely with you, providing you with expert customer service and stress-free pest control solutions.
Contact us today to learn more about how we can help keep your Toms River property pest-free.
Residential Pest Control In Toms River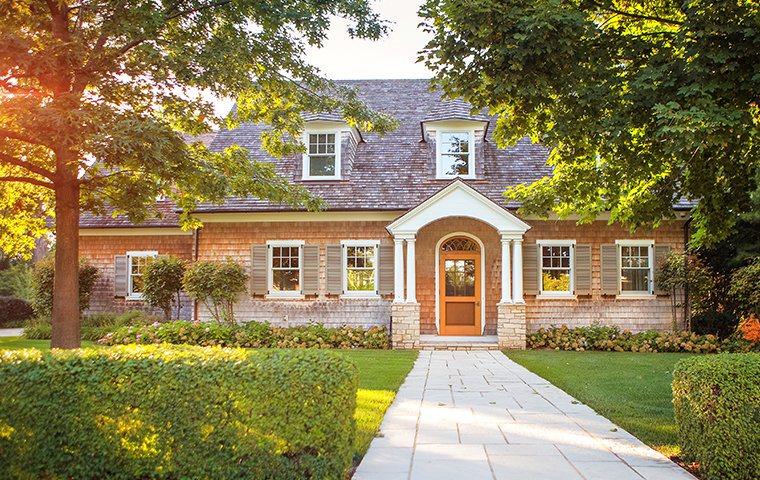 No Toms River resident should live in fear of pests overtaking their home and bringing in dangers such as bites, disease transmission, property damage, and potential allergic reactions. Our technicians at BHB Pest Elimination know how important it is to protect your loved ones from these problems. We will always provide you with the most reliable and efficient residential pest control service possible.
We base our residential pest control plans on your property's specific needs and pest control concerns, allowing us to customize treatment plans to deal with your pest problems more effectively. After our initial inspection and treatment, we provide you with follow-up treatments to ensure that your home remains pest-free year-round.
Contact us today to get started.
Commercial Pest Control In Toms River
Keeping your Toms River safe from pests is one of the top priorities of any business owner that wants their commercial property to stay safe and successful. At BHB Pest Elimination, we know that your business is your top priority, which makes it our top priority. We are skilled at servicing businesses such as doctors' offices, restaurants, warehouses, property management buildings, hotels, and schools, so you know that your commercial property is in good hands.
We will start your treatment plan by discussing your property's needs and your specific pest concerns, basing our inspection on this. Then, we craft you a treatment plan that meets your every commercial pest control need, allowing us to remove active pest issues effectively. Plus, we offer follow-up plans on a scheduled basis to ensure that your property stays completely pest-free throughout the year.
Contact us today to request your free inspection.
Are Wasps In Toms River Dangerous?
Wasps are one of the most aggressive stinging insects you can have around your property, something that makes them highly dangerous, especially in large numbers. Wasps will sting anything they deem a threat, and not only are these stings painful, but they can trigger allergic reactions in specific individuals. Wasps are also known for stinging multiple times and swarming their victims, which can trigger allergy issues or anaphylaxis even in those without preexisting allergy problems.
In addition to the risk of stings, wasp nests can be unsightly on your property and damage the structural areas. Wasps may also chew up wood or other fibers from around your property, leaving behind damage that may only worsen as a wasp infestation grows in size.
For help removing wasp infestations around your Toms River property, contact our expert team at BHB Pest Elimination. Only professionals can safely remove this pest and reduce your risk of stings.
How Dangerous Is It To Have Raccoons On My Toms River Property?
Raccoons may seem like cute, trash-loving critters to some, but an invasion of this wildlife pest on your Toms River property can be pretty dangerous. Raccoons carry parasite pests with them, transfer diseases, can attack humans, and cause significant property damage when allowed to live uncontrolled throughout your property. Here we list the dangers that raccoons bring so you can carefully review them:
Raccoons carry fleas, ticks, and mites on their bodies which they can easily drop off around your property as they live, feed, and breed there. These parasite pests come with their health risks and infestation challenges.
Raccoons are carriers of rabies, parvovirus, and distemper diseases. These illnesses and more can transmit through close contact with the raccoon or their droppings.
Raccoons can attack and bite humans, especially if you accidentally pass too close to where they are hiding or where their babies are, resulting in a need for immediate medical attention.
Raccoons may destroy your property as they look for places to shelter safely, and all their scavenging and droppings can create health hazards or damage to both interior and exterior areas.
It is essential to keep raccoons off your Toms River property to avoid all of these issues. Contact BHB Pest Elimination to learn how we can help.
Using his years of experience and dedication to helping others, BHB Pest Elimination's owner Michael Broder not only puts an end to all your pests problems but advises on how to run your business as well!
Our Business Strategy
"RUN" Your Business! by BHB Pest Eilimination
Reliable
Pest Control Services
In business since 1969, BHB Pest Elimination is the best choice for complete pest elimination. Providing long-term solutions for homes and businesses, we find the source of your pest problem so that we can treat the root cause and not just the symptoms. When you choose BHB Pest Elimination, you don't have to settle for pest control; you can demand elimination because that's what we deliver.
"Very happy with the service and the follow-up to make sure we had a good experience. Jessy was great and always kept us informed of what he was doing and the next steps. I will defiantly use BHB for my Pest Control again."
Request a Free Inspection
Contact Us