Bryn Mawr, PA Pest Control
Effective Pest Solutions For Bryn Mawr, PA Properties
As one of Main Line Pennsylvania's most desirable places to live, the small community of Bryn Mawr is located only miles outside of Philadelphia. This location makes it ideal for working professionals as well as individuals associated with the college. The center of town is lined with locally-owned eateries, coffee shops, and stores, so there is never a shortage of things to see or do. Life in Bryn Mawr is idyllic; however, pest problems are lurking around every corner.
At BHB Pest Elimination, our team has been defeating pests for more than 50 years. With a dedication to long-term solutions, we follow Integrated Pest Management methodologies and are Green Shield certified. Our Delaware County pest control always comes with a pest-free guarantee and the most reliable customer service around. To learn more about our services and to schedule your complimentary inspection, contact us today.
Home Pest Control In Bryn Mawr, PA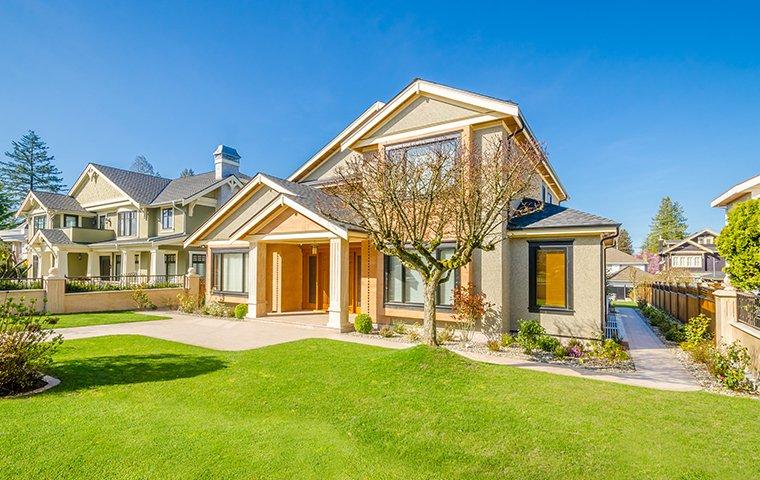 Your home is your safe place, and at BHB Pest Elimination, we work to keep it that way. Our residential pest control programs are comprehensive and tailored to your precise needs. Utilizing Integrated Pest Management, we're able to assess your property holistically and understand the environmental and biological factors that surround it. After our initial inspection, one of our Green Shield certified technicians will make recommendations for service, and with routine monitoring, we'll be able to ensure the efficacy of these treatments and adapt them as needed. No matter which services you need from us, BHB Pest Elimination promises to create a pest-free environment and provide the highest quality customer support along the way. For more information on keeping pests out of your home, contact us today.
Commercial Pest Control In Bryn Mawr, PA
At BHB Pest Elimination, we have been committed to keeping Bryn Mawr businesses free from pests for more than 50 years. By combining this experience along with Integrated Pest Management methods, our commercial pest control programs are designed to last. Our process always begins with an inspection of your entire property and a discussion of your pest control goals. From there, we'll customize a treatment plan that is directly suited to your needs. With routine maintenance that is set to either a monthly, bi-monthly, or quarterly schedule, our pest experts will be able to protect your property throughout the year. Whether you're a restaurant with an ant problem or a warehouse looking to prevent rodents, we can help. To learn more about the benefits of commercial pest control, contact us today.
What Not To Do If You Are Seeing Signs Of Termites Around Your Bryn Mawr Property
Every year, termites attack approximately 600,000 homes across the country, and your Bryn Mawr home is not exempt from this group. A termite's priority is gaining access to the wood around your property and depending on their species, that will determine the type of material they're attracted to. For example, dampwood termites seek out wood that's seen water damage or fungus. Their ability to eat through wood 24/7 is also how homeowners experience a collective five billion dollars in damage each year as well.
The signs of termite damage include swollen ceilings, piles of discarded wings, hollow-sounding walls, doors and windows that don't shut, and blistered wood. In the most severe cases, a home's foundation and walls can even collapse around you. That's why the worst thing a homeowner can do if they spot any signs of termite damage is to ignore them. At BHB Pest Elimination, we work with local homeowners to provide the most reliable termite control available. Our process always begins with a scrupulous inspection of your home in order to properly determine the type and extent of your damage. From there, we'll use the tools and techniques that are right for your home, including drilling, trenching, liquid treatments, bait stations, and borate wood treatments. All of our treatments are backed by a one-year warranty for your continued protection. To protect your home with termite control, contact us today.
Why Fleas Invade Bryn Mawr Properties And How To Stop Them
Fleas are a parasite, which means that they feed off of individuals and other pests around Bryn Mawr properties in order to survive. Some of the most reliable hosts for fleas to feed off of are household cats and dogs, especially those that spend a significant amount of time outside and are not protected from fleas and ticks. In order to keep fleas off of pets, consider speaking with your vet about year-round parasite protection. Another notable way that fleas invade Bryn Mawr properties is due to pest animals like birds, raccoons, skunks, and rodents. Once these pests gain access to properties, they're capable of spreading fleas very easily. In order to keep them away, try motion sensor sprinklers, porch lights, and store trash bins securely. It's also very easy for fleas to invade properties by infesting secondhand furniture, so always inspect used couches, mattresses, and chairs for parasite activity before bringing them home. Fleas are capable of causing anemia in pets and secondary skin infections in both people and animals, making them very risky to have around. For more information on complete flea and pest control, contact BHB Pest Elimination today.
Using his years of experience and dedication to helping others, BHB Pest Elimination's owner Michael Broder not only puts an end to all your pests problems but advises on how to run your business as well!
Our Business Strategy
"RUN" Your Business! by BHB Pest Eilimination
Reliable
Pest Control Services
In business since 1969, BHB Pest Elimination is the best choice for complete pest elimination. Providing long-term solutions for homes and businesses, we find the source of your pest problem so that we can treat the root cause and not just the symptoms. When you choose BHB Pest Elimination, you don't have to settle for pest control; you can demand elimination because that's what we deliver.
"Very happy with the service and the follow-up to make sure we had a good experience. Jessy was great and always kept us informed of what he was doing and the next steps. I will defiantly use BHB for my Pest Control again."
Request a Free Inspection
Contact Us