Experienced Pest Control Solutions In Queens, NY
Queens, New York is a well-kept secret held close to the hearts of residents and business owners alike. Some consider it to be the most underrated borough of New York City. Regardless of how many people have come to recognize the growing popularity of Queens, property-invading pests will always have an interest in making a living out of your home or business.
With over 50 years of pest control experience, BHB Pest Elimination is committed to doing whatever it takes to protect your Queens property from pests. Our licensed technicians will provide long-term solutions for your pest problems, whether it's flies, termites, rodents, or cockroaches. Instead of waiting for a costly infestation to rear its ugly head in your home or business, schedule a free estimate to start putting preventative measures in place today.
Home Pest Control In Queens, NY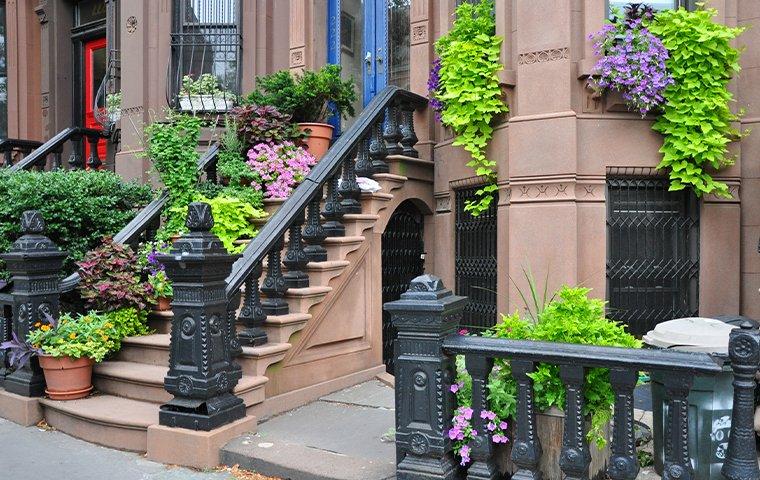 At BHB Pest Elimination, we share the importance of strong family values. When it comes to protecting your Queens home from unwanted pests, no one understands your concerns better than a family-owned and operated pest control company.
The safety of your family and furry friends comes first. Our Green Shield Certified extermination methods guarantee complete pest elimination, with limited use of harmful pesticides.

BHB Pest Elimination's four-part method will eliminate pests and prevent future infestations:
Inspection: A licensed technician will inspect the interior and exterior of your Queens home for signs of activity, harborage, and infestation sources. Once we have reported our findings to you, we'll devise a personalized treatment plan for the specific needs of your home.
Treatments: We have a variety of indoor and outdoor IPM treatments, including bait stations and monitors. Our monitoring equipment will help determine successful extermination while assisting in preventing any future issues.
Follow Up: After we have eliminated the root cause of your pest problems, we will create a recurring preventative maintenance plan tailored to meet your and your home's individual needs.
Specialty Pest Control Services: In addition to our residential service plans, we offer pest elimination services that target some of the more common types of home-invading pests. From flies and ants to termites and bed bugs, BHB Pest Elimination is at your service.
There is no reason to struggle with the demanding challenges of pest control in your Queens home. BHB Pest Elimination is ready and waiting to relieve you of your worries. Contact us today to speak with one of our licensed technicians to receive our effective home pest control service.
Commercial Pest Control IN Queens, NY
Business owners already face enough everyday obstacles to maintain a successful reputation. A menacing pest infestation is the last thing you want or need to think about while managing your business. Nothing will drive customers and tenants away faster than disease-carrying rodents, cockroaches, and flies. Protecting your Queens property with BHB Pest Elimination commercial pest control services is the best way to ensure that never happens.
We service all kinds of commercial property needs in the Queens area. No job is too big or small for BHB Pest Elimination. Our licensed technicians are prepared to keep your structure safe from costly repairs, with the health and wellness of your employees and customers in mind.
We'll start by listening to your comments and concerns, followed by a free inspection of the interior and exterior of your building. Our field experts will take the time to carefully identify the signs of pest activity and report back to you with our findings.
Once we have your approval, we will develop a specialized program tailored to the distinct needs of your clients and your commercial property. Our technicians go beyond simply treating your pest issues; they will eliminate the root of your pest problems for good.
Protecting your business usually requires year-round pest control. Maintaining a pest-free property is simple with our preventative services for weekly, bi-weekly, monthly, and bi-monthly pest control treatments.
Take the proactive route by contacting BHB Pest Elimination today. Why wait for a problem when you have the power of prevention at your fingertips. Our licensed technicians are ready and waiting for you to schedule your free inspection today!
Three Things Attracting Flies To Your Queens, NY Property
Flies are one of those tricky pests that don't bite or sting, but the risks associated with flies are still genuine and potentially hazardous to your health. Flies spread diseases and parasites by contaminating food and surfaces they land on. You mustn't allow flies to flourish on your property. Instead of waiting for a major infestation, seek help from the professionals of BHB Pest Elimination.

There are four species of flies you may have noticed in and around your Queens home or business. The most commonly known species are house flies and fruit flies, but also drain flies and green bottle flies. Flies are prolific breeders, capable of thriving in any environment that provides sustenance. Swarms can seemingly pop up out of nowhere. So what exactly is it that may be attracting these dirty buggers to your Queens property?
1Garbage, Excrement, and Decay: Keep indoor and outdoor trash cans, recycling, and compost covered with locking or tight-fitting lids. Pick up after your pet and remove their waste daily. Regularly pick up and compost overripe produce decaying in your garden.
2Food and Beverages: Store food in airtight lid containers, in the refrigerator, or both. Immediately rinse cups after use. When eating outside, pick up leftover food and put it away after you have finished your meal.
Property Maintenance: Install and repair screens on windows and doors, place covers over vents, and make sure you have weatherstripping securing your windows and doors as well.
We understand how frustrating and dangerous flies can be. BHB Pest Elimination is the tried and true long-term solution for fly prevention and control. Contact us today to learn more about our exceptional pest control services.
Do You Realize How Much Damage Termites Can Cause In Queens, NY?
Termites, also known as the 'silent destroyers,' cause more than $5 billion in property damage each year. Their presence is so damaging; most insurance policies refuse to cover the costs. It is of the utmost importance that you are vigilant about termite prevention for your Queens property. BHB Pest Elimination offers a variety of termite control options to meet the specific needs of your home or business.
Eastern subterranean termites are the most common species in the New York area. While dangers associated with termites aren't health-related, they can cause severe structural damage that creates a hazardous environment.
Termites are generally considered problematic in wooded areas, but they are just as concerning in more urban areas. There are many structures for termites to use as a food source in cities.
Most homes are made of wood, and termites feed on wood cellulose and other plant material. They can chew through structural beams, flooring, insulation, wood trim, and other building materials. With the right conditions, it is only a matter of time before a termite infestation will occur. They thrive in moist environments and begin by attacking water-damaged areas around your property.
Termites don't have a hibernation period; they breed and feed year-round. Their feeding habits and their population continue to increase silently over time.
Termites are destructive, hazardous, and costly. If you are the slightest bit concerned, you may have a termite problem; we have the perfect solution at BHB Pest Elimination. Contact us today to find out more about our same-day and emergency services.
Using his years of experience and dedication to helping others, BHB Pest Elimination's owner Michael Broder not only puts an end to all your pests problems but advises on how to run your business as well!
Our Business Strategy
"RUN" Your Business! by BHB Pest Eilimination
Reliable
Pest Control Services
In business since 1969, BHB Pest Elimination is the best choice for complete pest elimination. Providing long-term solutions for homes and businesses, we find the source of your pest problem so that we can treat the root cause and not just the symptoms. When you choose BHB Pest Elimination, you don't have to settle for pest control; you can demand elimination because that's what we deliver.
"Very happy with the service and the follow-up to make sure we had a good experience. Jessy was great and always kept us informed of what he was doing and the next steps. I will defiantly use BHB for my Pest Control again."
Request a Free Inspection
Contact Us