Hamilton, NJ Pest Control
Effective Pest Solutions For Hamilton, NJ Properties
Hamilton Township is the largest suburb of Trenton, NJ, located in Mercer County. With a population of just under 89,000 residents, more and more people are beginning to realize the benefits of living here, as it offers all the perks of a modern city, with more privacy and less noise. For business owners, it's a solid place to set up shop, as its proximity to the bigger cities draws in lots of traffic. While people are coming to realize all the good reasons to settle down in Hamilton, unfortunately, so are pests.
That's why BHB Pest Elimination has provided top-quality Hamilton pest control since 1969. With over 50 years of pest elimination experience, we are your top choice when it comes to dealing with the invaders in your home or business. Our goal is to eliminate infestations at the source, not just mitigate the infestation. In addition, we always tailor our services to meet your unique needs.
Home Pest Control In Hamilton, NJ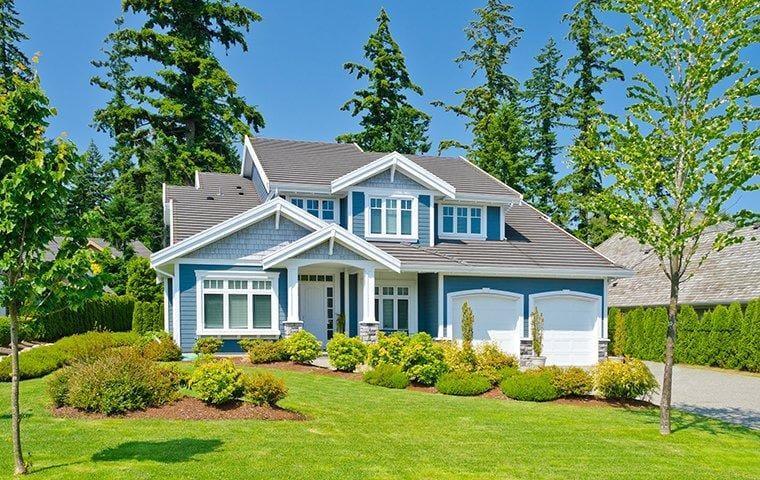 For homeowners in Hamilton, NJ, residential pest control is a necessity. Because there are so many different kinds of pests local to the area, it takes a local expert to exterminate them in their entirety effectively. Here at BHB Pest Elimination, we pride ourselves on our extensive knowledge about the behavior and mannerisms of these local pests, which allows us to safely and efficiently exterminate them.
Our residential pest control services include:
An inspection: All treatment starts with a thorough examination of your home and yard. The expert technician assigned to you uses this time to get an in-depth understanding of your needs and the situation you are dealing with.
Tailored treatment: Based on the information the technician gathers during the inspection, they will then execute a treatment plan tailored to meet your specific needs to maximize the value of our treatment services.
Follow-up visits: We believe that excellent customer service should always include solid follow-up visits to ensure that we did the job right. We also recommend these quarterly visits so that the technician can help you prevent other seasonal pests from invading.
BHB Pest Elimination offers free inspections and a pest-free guarantee, along with emergency, same-day services. We understand how overwhelming it can be to find pests in your home. Let us help you get your sense of security back. Give us a call today!
Commercial Pest Control In Hamilton, NJ
As fellow business owners, we understand the hard work you pour into running your establishment in the safest manner possible. It takes a lot to offer stellar customer service and keep your employees and patrons safe.
That's why at BHB Pest Elimination, we offer comprehensive commercial pest control services to the following types of businesses:
Hotels
Doctors' offices
Warehouses
Restaurants
Property management
Schools
Social media has become an incredible tool that businesses can use to reach potential customers. However, it can also be quickly turned against you if a client were to post about an infestation in your establishment, causing your hard-earned reputation to go down the drain fast. With our customized commercial pest control services designed to eliminate your pest infestations at the source, BHB Pest Elimination offers emergency services to help you eradicate your infestation today.
Five Sure Signs Your Hamilton Home Has Bed Bugs
Professional bed bug control is essential for Hamilton residents to keep these nasty pests out of their homes.
If you are wondering if you are an unfortunate victim of a bed bug infestation, below are five signs you may notice:
Bloodstains: Check your bedding. If there are random bloodstains, this is a sure sign bed bugs have infiltrated. The blood comes from feeding on you while you are sleeping.
Feces: Bed bug feces resembles little black pepper kernels and can be found anywhere they frequent, like beds, furniture, and bedding.
Foul odor: Some describe this order as 'musty' and 'offensive.' This odor will be present wherever they are hiding.
Eggs: Bed bugs are prolific breeders, and females lay between one and five eggs per day. They are small and white, and you may find them in your bedding and around your bed and furniture.
Shed skins: As nymphs grow into adults, they molt, shedding their skins that they leave behind wherever they are hiding.
BHB Pest Elimination offers specialty bed bug control services to eliminate your bed bug infestation at the source, ensuring these nasty pests do not return. If you are suffering from a bed bug infestation, give us a call today!
Where Termite Damage Occurs In Hamilton Homes
Termites are a silent threat. Often, homeowners don't even realize they have a problem until it is too late because signs of termites are so difficult to spot. When this happens, people have to spend thousands of dollars in repairs, or worse, discover the house's structural integrity is completely compromised. Below are some of the places where termites wreak havoc:
In your walls: Because these pests want to avoid the light, they chew tunnels through the wooden walls of your home until they are deep within the center of the boards.
Floorboards: Another place you'll likely find termites is in your floorboards if they are wood.
Around windows: Because many termites find their way inside homes through windows, it is no surprise that they are likely around windows as well.
If you are worried about termites causing damage to your home, give the experts at BHB Pest Elimination a call today. We have decades of experience in locating signs of termites and thoroughly, effectively, and safely exterminating them to ensure they cannot restart their colony. Give us a call today!
Using his years of experience and dedication to helping others, BHB Pest Elimination's owner Michael Broder not only puts an end to all your pests problems but advises on how to run your business as well!
Our Business Strategy
"RUN" Your Business! by BHB Pest Eilimination
Reliable
Pest Control Services
In business since 1969, BHB Pest Elimination is the best choice for complete pest elimination. Providing long-term solutions for homes and businesses, we find the source of your pest problem so that we can treat the root cause and not just the symptoms. When you choose BHB Pest Elimination, you don't have to settle for pest control; you can demand elimination because that's what we deliver.
"Very happy with the service and the follow-up to make sure we had a good experience. Jessy was great and always kept us informed of what he was doing and the next steps. I will defiantly use BHB for my Pest Control again."
Request a Free Inspection
Contact Us