What Is BHB Pest Elimination?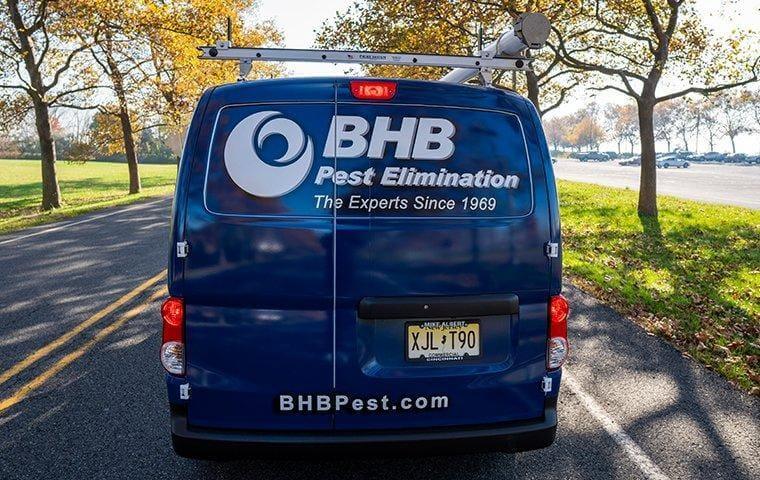 BHB Pest Elimination is an independently owned and operated pest elimination and control company that treats our team members and customers as more than just numbers and statistics. We understand that happy employees lead to satisfied customers, which leads to the successful growth of our company.
Since 1969, BHB Pest Elimination has offered home pest control and commercial pest control services to protect properties from pest threats of all sizes. We have recently expanded our area of operations and are currently looking for the right person to help us continue to grow and thrive in a field that continually expands and evolves.
Current Job Openings
We are currently seeking a pest control service technician to become part of our Central New Jersey to Philadelphia area team. For the right candidate, this position has the unique opportunity of advancing into a management role in a relatively short period.
Prior experience is not a requirement, as we provide full on-the-job training and will help you obtain all necessary licensing.
Our ideal candidate is someone who:
Is responsible, organized, and looking for a more challenging and rewarding career opportunity with room for advancement in months, not years.
The candidate Is trustworthy, mature, and enjoys making, creating, and building relationships with current and future customers.
Is a self-sufficient and self-motivated individual with great time management skills who can manage their schedule.
Has excellent communication skills with customers, potential customers, management, and co-workers.
Has an eye for observing things that are out of place or unusual and can effectively complete the assigned task, document the completed job, and explain what you did and why you did it to both the customer and management.
Is willing to accept and understand training from supervisors and co-workers but can also come up with ideas on how to be more efficient on your own.
Is looking for a full-time position (40-50 hours per week) with a typical work week consisting of Monday through Friday, 7 am to 4 pm, and one or two Saturday mornings per month.
Enjoys a physically demanding job, is comfortable working in conditions that are not always clean or sanitary, and is willing to remove and dispose of deceased insects, rodents, and wildlife.
What we provide to our employees:
First-year average salary, ranging from $40,000-$45,000 plus commissions.
Automatic quarterly performance reviews, which include opportunities for a raise multiple times in your first year.
Opportunity to earn an uncapped commission after one year on top of hourly pay as you advance and grow with us.
Ongoing training and help in obtaining all necessary licensing in NJ and PA.
A company vehicle with a company gas card.
Company uniforms, hats, and personal protective equipment.
Compensation for cell phone usage.
Health Benefits, Paid Time Off/Vacation, Paid Sick Time.
401(k) options with company match.
A friendly work environment with team members who have been in this field for decades, and are always willing to teach, coach, and answer your questions.
If this sounds like an opportunity you would like to explore, please email your resume and a quick message describing the job you are currently working or the last position you held, what your role there is/was, and why you are seeking new employment. We look forward to hearing from you!
Interested in a career at BHB?
Contact us!