Dix Hills, NY Pest Control
Pest Control In Dix Hills, New York
Offering residents a more rural feel, Dix Hills is a relaxing place to live that offers plenty of scenic surroundings. Most residents will feel at home with the slower pace of life in Dix Hills and can benefit from the generally warm and welcoming community. However, living so close to nature can often bring in pests looking for shelter, food, and water year-round, creating a problem that Suffolk County pest control often needs to address.
At BHB Pest Elimination, we provide your home or business with customized treatment plans and careful, considerate customer service. We will take care of any pest infestation and protect your property from reinfestation. With our help, you can benefit from long-term pest solutions instead of blanket pest control options provided by another company.
Contact BHB Pest Elimination today to discuss your pest concerns and get started protecting your Dix Hills home or business from pests.
Residential Pest Control In Dix Hills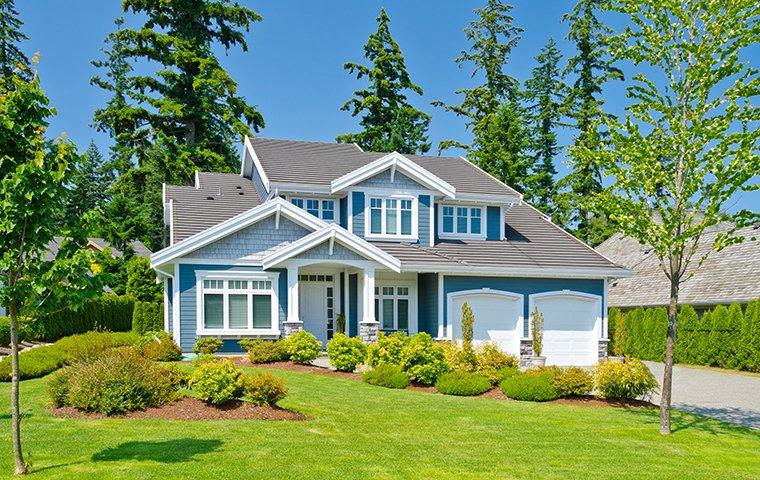 Keeping your home and your loved ones safe from the troubles that pest infestations can bring is undoubtedly a priority for any Dix Hills resident. And while DIY pest prevention and elimination tactics may work sometimes, the most reliable way to keep your home safe is to trust in us at BHB Pest Elimination for all of your residential pest control needs.
We ensure that all of our residential pest control solutions consider your property's needs and specific pest concerns. We speak with you in-depth about your pest issues and complete a thorough inspection of your property's inside and outside. We will treat any active pest infestations, identify and remove the source of your pest problems, and assist you with long-term treatment solutions that ensure pests stay off your property for good.
To benefit from a completely pest-free home, contact us at BHB Pest Elimination today.
Commercial Pest Control In Dix Hills
Any business owner no doubt wants to protect their property from pesky pest invaders that will only create unhygienic conditions and destroy the reputation of their business among both customers and employees. The only solution for stopping these pest consequences is investing in a trustworthy commercial pest control solution, which BHB Pest Elimination strives to provide.
We're focused on long-term solutions that take care of any active pest infestations around your commercial property and work to keep all kinds of pests out in the future. With our assistance, your business can be protected from pests and have the conditions conducive to pest infestations addressed and removed.
For year-round pest-free solutions and to maintain the health and safety of your doctor's office, property management business, warehouse, restaurant, hotel, or school, reach out to us at BHB Pest Elimination today.
Are Termites In Dix Hills Harmful To Humans?
Termites are one of the most problematic pests to pick up around Dix Hills. Still, even though this pest is a nightmare for the wooden structures of your home, they are not particularly harmful to humans – they don't bite humans and are not known to trigger any allergic reactions. The more you allow termites to tunnel through your home, the more danger you could be in when it comes to interior damage and structural collapse.
Additionally, termites can be harmful to your wallet when repairing the destruction caused by this pest. To avoid potential termite damages and the risk of your home becoming unsafe, you should contact BHB Pest Elimination as soon as possible to eradicate infestations of this pest.
Three Things You Didn't Know About Raccoons In Dix Hills
Some may consider raccoons cute masked bandits, but this critter invading your yard can cause serious issues. Here are three things you may not have known about this pest:
Raccoons hide out in dens and can easily make their home on your property. You are likely to see them in attics, chimneys, crawl spaces, basements, or under thick growing brush.
Raccoons are adaptable and can live almost anywhere; this makes them such a problem around Dix Hills properties – they are skilled at finding food, water, and shelter.
Raccoons bring more than a disease risk; they can drop fleas, ticks, and mites off in your yard and start secondary infestations, which are essential to treat.
Hosting a raccoon or raccoons on your property may seem like a cute glimpse of wildlife, but it can be risky to encourage. To reclaim the safety of your Dix Hills home or business, you should contact us at BHB Pest Elimination for safe, humane raccoon removal and control.
Using his years of experience and dedication to helping others, BHB Pest Elimination's owner Michael Broder not only puts an end to all your pests problems but advises on how to run your business as well!
Our Business Strategy
"RUN" Your Business! by BHB Pest Eilimination
Reliable
Pest Control Services
In business since 1969, BHB Pest Elimination is the best choice for complete pest elimination. Providing long-term solutions for homes and businesses, we find the source of your pest problem so that we can treat the root cause and not just the symptoms. When you choose BHB Pest Elimination, you don't have to settle for pest control; you can demand elimination because that's what we deliver.
"Very happy with the service and the follow-up to make sure we had a good experience. Jessy was great and always kept us informed of what he was doing and the next steps. I will defiantly use BHB for my Pest Control again."
Request a Free Inspection
Contact Us