Bellmore, NY Pest Control
Effective Pest Solutions For Bellmore, NY Properties
Bellmore, NY, is consistently rated one of the best suburbs of New York City. The schools are top-notch, there are plenty of bars and coffee shops, and enough nightlife to keep even the most social person entertained. And while it may be a great place to live, it has its share of pest problems like most areas.
At BHB Pest Elimination, we have been serving the pest control needs of the greater NYC area for over 50 years. Our goal is to build a relationship with our customers and help them build long-term pest control solutions for their homes or business. We provide free inspections to all our potential customers, and all our services come with a pest-free guarantee. Contact us today and let us get to work for you for all your pest control needs.
Home Pest Control In Bellmore, NY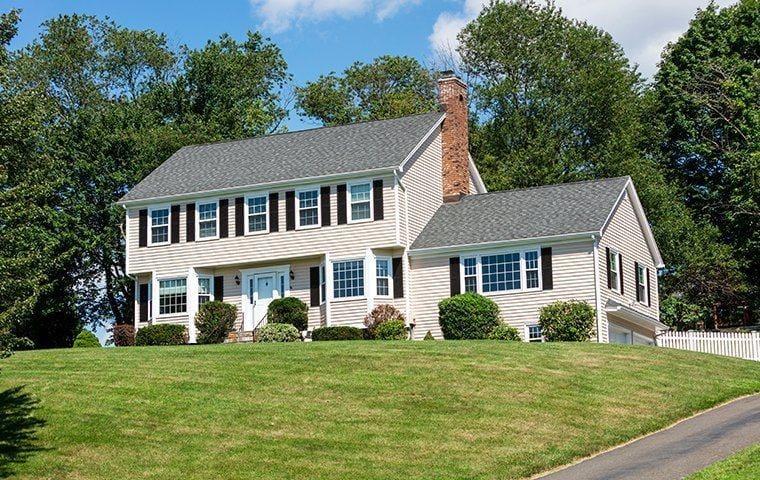 Your home is your castle. It's where you enjoy relaxing after a long day working in the city and where you like to spend time with your family and friends. And whether you are in a loft, an apartment, or a single-family home, the last thing you want to share it with is pests.
At BHB Pest Elimination, we employ a four-part method to eliminate pests and prevent them from coming back in the future:
Inspection: We will look for signs of pest activity in your home, areas where they may be nesting, and any sources of infestation.
Planning: We will present the results of our inspection and go over our treatment plan with you. This includes making recommendations on what you can change to help prevent pests in the future.
Treatment: We will use a variety of treatment options based on your home's individual needs. These may include gel bait, liquids, dust, or granular treatments.
Follow-Up: We will provide follow-up services throughout the year. These treatments are usually done quarterly and can help prevent infestations from recurring.
Contact us today for all your residential pest control needs. We can develop a comprehensive plan to protect your home and family.
Commercial Pest Control In Bellmore, NY
If you run a business in Bellmore, you probably spend a lot of time worrying about your business and its reputation. One thing you may not worry about is pest control. But one pest can quickly ruin your business's reputation.
If you are worried about pest control, want to eliminate pests in your building, or prevent pests in the future, BHB Pest Elimination has commercial pest control solutions to help your business. We treat a variety of businesses in the Bellmore area, including:
Doctor's offices
Hotels
Apartments
Office buildings
Restaurants
Schools
Warehouses
We start our process by discussing what you've seen and thoroughly inspecting your property. We will begin treatment using methods that best fit your business's needs based on this inspection. The treatments will eliminate pests quickly while keeping your employees and customers safe. Then we'll schedule follow-up treatments to ensure pests don't return.
Contact us today and let us get to work making sure pests don't ruin your business's reputation and cost your profits.
Bed Bug Control: Helpful Tips For Bellmore Homes
Bed bugs are a growing problem throughout the greater New York City area. They can make their way into the cleanest of homes by hitching a ride on many types of fabrics, including your pants or a new shirt that you just bought. The good news is, there are some things you can do to keep bed bugs out of your home:
Vacuum high traffic areas regularly.
Inspect your pet's bedding and areas where they sleep frequently.
Check any newly purchased clothing for signs of bed bugs.
Wash new clothes in hot water or steam treat them as soon as you bring them home.
When you travel, keep your clothes and bags off the hotel floor, and wrap your suitcase in a trash bag.
Vacuum or steam treat your suitcase as soon as you return home.
Inspect furniture, especially second-hand furniture, for signs of bed bugs, paying attention to drawers, corners, seams, edges, and zippers before you bring it into your home.
These tips will help keep bed bugs out of your home. If you do find yourself with bed bugs, contact us today for bed bug control for your Bellmore home. We have years of experience and a wide variety of treatment options that can quickly eliminate your bed bug problem.
Why Are Cockroaches In Bellmore So Hard To Get Rid Of?
Cockroaches. Just the word can send shivers down your spine. They hide in the dark corners of your home and only come out in the dark. Some areas where cockroaches frequent include:
Basements
Attics
Drawers
Pantries
Crawl spaces
Other dark areas
Because cockroaches frequent these areas of your home that are often dark and quiet, they usually avoid human interaction and detection. If you see a cockroach in your home, there are likely many more that you can't see.
This nocturnal nature and ability to hide makes treating cockroaches difficult. Even if you can get rid of the ones you can see, there are many more hiding where you can't get to them. Our professional pest control technicians can help locate the source of your cockroach infestation, treat it, and help you develop a plan to keep them from coming back.
Using his years of experience and dedication to helping others, BHB Pest Elimination's owner Michael Broder not only puts an end to all your pests problems but advises on how to run your business as well!
Our Business Strategy
"RUN" Your Business! by BHB Pest Eilimination
Reliable
Pest Control Services
In business since 1969, BHB Pest Elimination is the best choice for complete pest elimination. Providing long-term solutions for homes and businesses, we find the source of your pest problem so that we can treat the root cause and not just the symptoms. When you choose BHB Pest Elimination, you don't have to settle for pest control; you can demand elimination because that's what we deliver.
"Very happy with the service and the follow-up to make sure we had a good experience. Jessy was great and always kept us informed of what he was doing and the next steps. I will defiantly use BHB for my Pest Control again."
Request a Free Inspection
Contact Us