Montclair, NJ Pest Control
Effective Pest Solutions For Montclair, NJ Properties
Situated in New Jersey's Essex County, the township of Montclair has become one of the greater metropolitan New York area's most sought-after suburbs. Packed with stunning parks, well-regarded public schools, locally-owned shops and eateries, and attractions like the Montclair Art Museum, there is never a shortage of things to do here. The weather in Montclair changes from season to season, providing residents with an idyllic backdrop for daily life. This means warm, humid summers and brisk, snowy winters with everything in between. Along with the change of seasons means a near-constant possibility for pest problems in your home. Luckily, there's BHB Pest Elimination. We've been the area's trusted pest experts since 1969, with our dedication to safe, long-lasting results and your complete satisfaction. We tailor our services to meet your exacting needs, and we won't stop until we reach them. Contact us today to learn more about how your home can benefit from our services and receive your free, no-obligation inspection.
Home Pest Control In Montclair, NJ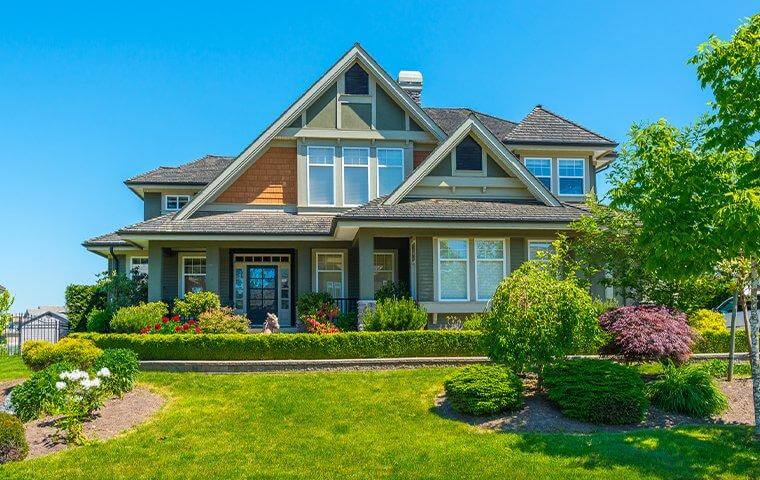 Your Montclair home is your haven, surrounded by beauty and built for comfort. It's where you entertain and celebrate life's moments, and it's also where you come to relax after a long day. But when pest problems happen, big or small, all of that is put on hold. At BHB Pest Elimination, we seek to be your unwavering partner in pest control, with our commitment to your safety and guaranteed results. Our technicians are Green Shield certified, which means that you'll always receive the highest level of care and services, and our residential pest control services are guided by Integrated Pest Management (IPM). When put into place, IPM methods work to understand the root cause of your pest problems and solve them with structural changes rather than unnecessary chemicals. This also means longer-lasting results that stay with you from season to season.
When you contact BHB Pest Elimination, we begin every customer relationship with a free, no-obligation inspection to understand any current pest problems you may have or where issues could arise. From there, we customize a general pest treatment plan to suit your needs. This typically involves quarterly services and monitoring to ensure a pest-free home all year long. In addition to general pest control, we offer specialty services for wildlife, termites, rodents, flies, and bed bugs. Contact us today for more information on how your home could benefit from professional residential pest control.
All The Ways Cockroaches In Montclair Are Harmful To Your Health
Cockroaches are common in places like Montclair as they crawl into your home looking for food, water, and shelter. While in your home, cockroaches can cause some big problems. Some of the health risks they pose are:
Asthma attacks
Allergies
E. coli
Salmonella
Streptococcus
Staphylococcus
Diarrhea
Nausea
Anxiety
Other gastrointestinal distresses
Once a cockroach problem is present in your home, it can prove very difficult to get rid of. The most common cockroach species, the German cockroach, is evolving to be more and more immune to common pesticides. Cockroaches also reproduce often and in very high numbers, so there is very rarely just one singular cockroach that's plaguing your home. That's why the best thing you can do to protect your home from roach problems, present, and future, is to contact the pros at BHB Pest Elimination. We utilize Integrated Pest Management cockroach control methods to keep your home free from pests like cockroaches all year long. So contact us today for more information on cockroach control for your home.
Are Rodents In Montclair Dangerous?
Rodents like mice and rats can make their way inside your Montclair home at any point, as they're usually after food or better shelter when the conditions outside change. And while these pests may resemble a pet that you could find at the pet store, they can be dangerous, both in the health risks they pose as well as the damage they're capable of causing. Some of the hazards that come with having a rodent problem are:
Other pests: Rodents are notorious hosts for parasites like fleas, ticks, mites, and bed bugs. So having a problem with rodents is very commonly the source of a secondary issue.
Property damage: Mice and rats have a near-constant need to chew to keep their front teeth from overgrowing, the result of which is damaged walls, electrical wiring, furniture, and personal belongings. Sometimes this leads to unstable walls, and sometimes to house fires.
Health risks: Through their fecal matter, urine, saliva, and hair, rodents can spread pathogens like salmonella, hantavirus, tularemia, and rat-bite fever.
Because of the dangers that rodents pose and their swift reproductive schedules, the safest thing you can do to prevent them is to contact the pros at BHB Pest Elimination. Contact us today for more information on our safe, long-lasting rodent control methods.
Carpenter Ants Vs. Termites: How To Tell The Difference In Montclair
Both carpenter ants and termites are very damaging for Montclair homes, as they destroy the wood around your property from the inside out. There are, however, several key differences between the two that can help you better understand what you're dealing with:
Looks: If you spot carpenter ants, they will look like many ants that you've probably seen before, with a bulbous abdomen, several sets of legs, black coloring, and antennae. They also have a prominent set of unevenly shaped wings. On the other hand, Termites are much smaller, have a straight abdomen, evenly shaped wings, and straight antennae.
Nests: Carpenter ants don't actually eat the wood they're burrowing through, but instead, they push through it. Termites will eat through the wood to make their nests, resulting in piles of frass, sawdust-like termite excrement. Termites will also use mud tubes as protection while coming and leaving the nest.
Length of damage: While both can go undetected for long periods, termite damage is usually noticed earlier on, whereas carpenter ants can continue to work unnoticed for years.
Whether it's carpenter ants or termites that are plaguing your property, contact BHB Pest Elimination today for more information on keeping your home safe with termite control or carpenter ant control services.
Using his years of experience and dedication to helping others, BHB Pest Elimination's owner Michael Broder not only puts an end to all your pests problems but advises on how to run your business as well!
Our Business Strategy
"RUN" Your Business! by BHB Pest Eilimination
Reliable
Pest Control Services
In business since 1969, BHB Pest Elimination is the best choice for complete pest elimination. Providing long-term solutions for homes and businesses, we find the source of your pest problem so that we can treat the root cause and not just the symptoms. When you choose BHB Pest Elimination, you don't have to settle for pest control; you can demand elimination because that's what we deliver.
"Very happy with the service and the follow-up to make sure we had a good experience. Jessy was great and always kept us informed of what he was doing and the next steps. I will defiantly use BHB for my Pest Control again."
Request a Free Inspection
Contact Us