Trustworthy Pest Solutions In Merrick, NY
Are you tired of dealing with pest problems in your Merrick home or business? If so, the professionals from BHB Pest Elimination are here to help. We have been providing excellent pest management solutions for residents in Merrick and throughout the surrounding areas since 1969. We are committed to eliminating the root of your pest problems instead of just treating the symptoms. Don't wait for pests such as rodents and insects to take over your Merrick property. Instead, turn to the experienced pest professionals here at BHB Pest Elimination for excellent pest control solutions every time.
Home Pest Control In Merrick, NY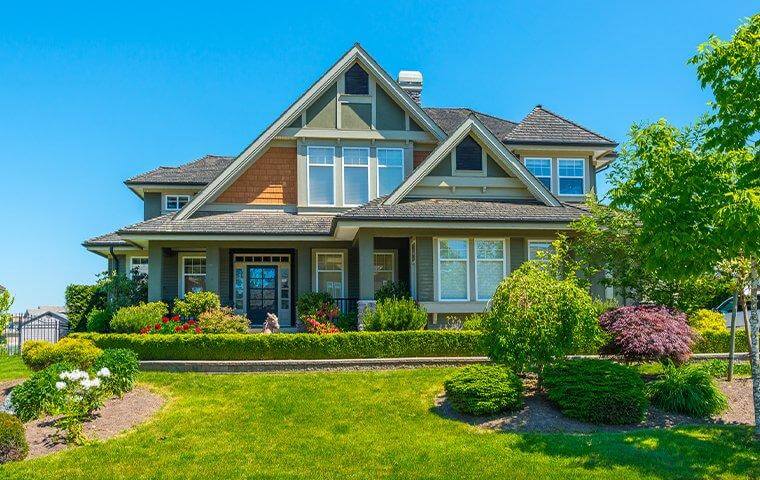 Pests are nothing but trouble when they invade your Merrick home. Pest infestations lead to unnecessary stress and frustration, property damage, and the spread of dangerous diseases.
Defend your Merrick home and family against the area's toughest pests by working with the technicians from BHB Pest Elimination to put into place an effective home pest control plan.
We have a variety of products at our disposal to ensure we eliminate your pest problems once and for all. No matter what type of pests are causing problems in your home, you can trust BHB Pest Elimination to get rid of them in a timely fashion.
Reach out to us today for more details about all of our residential pest control options.
Commercial Pest Control In Merrick, NY
As a business owner, pest infestation is the last thing you want to deal with. Unfortunately, invading pests pose a significant threat to your reputation by damaging your property, contaminating your food items, and disturbing your customers. The best way to keep your Merrick business pest-free throughout the entire year is by implementing an ongoing commercial pest control plan from BHB Pest Elimination. Our comprehensive commercial pest control services are designed to fit the unique needs of your business. If you're ready to say goodbye to commercial pest problems, don't hesitate to contact BHB Pest Elimination today!
Three Easy Bed Bug Control Methods For Merrick Homeowners
Bed bugs are small, flat insects that feed on human blood. These irritating pests are a common problem for homeowners in Merrick and across the United States. One of the most frustrating things about bed bugs is how they get around. Bed bugs are hitchhiking pests, which means they crawl onto the bags and belongings of unsuspecting individuals to travel from one area to another. Unfortunately, this is why bed bugs are one of the most challenging pests to control and prevent. When it comes to managing bed bugs in your Merrick home, your best option is always professional bed bug control services. However, there are some ways you can help prevent bed bugs from getting into your residential property.
Never bring used furniture into your home without inspecting it for signs of bed bugs.
Avoid setting down your bags and belongings in public areas, such as airports, schools, libraries, and movie theaters.
Vacuum regularly, especially in carpeted areas of your home.
If bed bugs get into your Merrick home, your best option is to reach out to the professionals here at BHB Pest Elimination. We have what it takes to eliminate your bed bug infestation in no time at all. Reach out to us today to get started on your first treatment.
How To Identify & Stop Cockroaches In Your Merrick Business
Most people are aware of the dangers cockroaches pose. These filthy pests are known for feeding on unsanitary materials and spreading a wide variety of harmful diseases, including salmonella, typhoid fever, and dysentery. Cockroaches are large, oval insects that thrive in warm, humid conditions. Depending on their species, they may range anywhere from reddish-brown to black in color. Most cockroaches invade Merrick businesses while searching for sources of food and water. Unfortunately, once cockroaches invade your commercial property, they likely won't leave.
To avoid attracting cockroaches to your Merrick business, implement the following cockroach prevention tips:
Good sanitation is an effective way to keep cockroaches away. Keep your property clean and free of crumbs as much as possible.
Store all of your food items in sealed containers. Cockroaches can quickly infest food items stored in paper bags and boxes.
Remove potential food sources. To accomplish this, take your trash out regularly and clean crumbs out from under heavy appliances.
Limit possible entry points. Cockroaches often invade businesses through cracks in your foundation and gaps under your doors and windows.
Eliminate sources of excess moisture, such as leaking pipes and drains. Like many insects, cockroaches depend on moisture to survive.
When cockroaches infest your Merrick business, you should always reach out for professional assistance right away. At BHB Pest Elimination, we're ready to eliminate your current cockroach infestation and prevent it from returning. Give us a call today to learn more about our cockroach treatments and prevention methods.
Using his years of experience and dedication to helping others, BHB Pest Elimination's owner Michael Broder not only puts an end to all your pests problems but advises on how to run your business as well!
Our Business Strategy
"RUN" Your Business! by BHB Pest Eilimination
Reliable
Pest Control Services
In business since 1969, BHB Pest Elimination is the best choice for complete pest elimination. Providing long-term solutions for homes and businesses, we find the source of your pest problem so that we can treat the root cause and not just the symptoms. When you choose BHB Pest Elimination, you don't have to settle for pest control; you can demand elimination because that's what we deliver.
"Very happy with the service and the follow-up to make sure we had a good experience. Jessy was great and always kept us informed of what he was doing and the next steps. I will defiantly use BHB for my Pest Control again."
Request a Free Inspection
Contact Us