Berkeley Heights, NJ Pest Control
Effective Pest Management In Berkeley Heights, NJ
The close-knit community of Berkeley Heights, NJ, is an ideal place to settle down. We're nestled in the beautiful Watchung Mountains, and we're less than 30 miles from the big city. However, commuters and nature-lovers aren't the only ones making themselves at home here. Pest activity is a year-round threat here in Berkeley Heights, and that means our homes and businesses are vulnerable to infestation. The most reliable way to guard your property against pest infestation is with help from experts.
Welcome to BHB Pest Elimination. Our family-owned and operated company has been providing comprehensive residential and commercial pest control services since 1969. The team at BHB is more than a pest control company; we're a pest elimination company. As we always say, "don't settle for pest control, demand elimination." We are proud to service properties throughout the NYC metro area, including New Jersey, Long Island, Westchester, and Pennsylvania. Give us a call today to discuss your pest control needs, and we'll get the ball rolling.
Home Pest Control In Berkeley Heights, NJ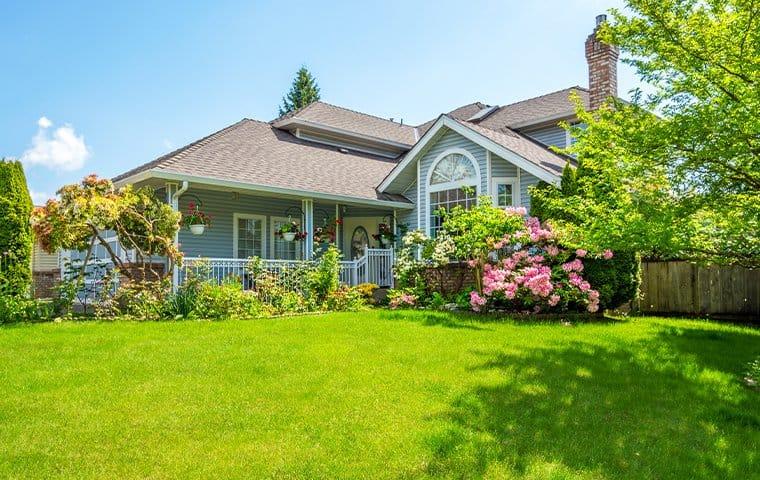 There's only one sure-fire way to guard your Berkeley Heights home from the dangers of pest activity. Professional pest control gives Berkley Heights homeowners the confidence of knowing their house and their loved ones are protected from infestation.
The team at BHB Pest Elimination offers complete residential pest control services that promise to guard you against pests throughout the year. After conducting a thorough interior and exterior inspection of the premises, we develop a customized treatment strategy to target the nature of your infestation specifically.
Our team of highly trained pest experts uses trusted IPM (Integrated Pest Management) Solutions to identify and eliminate the source of the infestation, treating the problem in a proactive way, not a reactive way.
We schedule ongoing service visits weekly, bi-weekly, monthly, or quarterly to keep things pest-free moving forward. Call us to get started.
Commercial Pest Control In Berkeley Heights, NJ
Unfortunately, your business has many pest attractants around the premises. With ample sources of food, water, and shelter throughout your facility, it's no wonder why pests are eager to make themselves at home on your property. Commercial pest infestation is a serious problem that can have large-scale consequences for your business and the people inside of it. That's why we recommend ongoing services from pest professionals.
The team at BHB Pest Elimination provides complete commercial pest control solutions to a long list of facilities, some of which include hotels, restaurants, bars, warehouses, office buildings, schools, and doctors' offices. We use a very strict IPM strategy for schools, where we work with the superintendent to plan and guarantee everything is set and ready to go before we commence treatment. In addition to our general pest control solutions, we offer seasonal treatments for ants, termites, flies, stinging insects, mosquitoes, bed bugs, crickets, and rodents. Contact us to discuss your commercial pest control needs today.
Is Wildlife A Threat In Berkeley Heights, NJ?
Northern New Jersey is home to many different species of wildlife. While they certainly add to the diversity of the local ecosystem, they can also be quite harmful to you and your loved ones. Wildlife species find their way into your home, looking for food, shelter, and water. They can cause a lot of damage for property owners, costing them thousands of dollars in repairs.
If you suspect any wildlife activity on your Berkeley Heights property, it's important to immediately schedule a service visit with a professional pest control company. Here at BHB Pest Elimination, we're proud to offer complete wildlife removal and control to protect your property from the dangers of a wildlife infestation. Give us a call today for a detailed quote.
Helpful Ways To Prevent Rodents In Berkeley Heights, NJ
Say you're sitting in your kitchen when suddenly, a hairy rat runs across the room. This is not an ideal scenario for anyone, which is why it's important to do everything you can to prevent rodent activity.
If you want to be proactive in your rodent prevention efforts, here are some good places to start:
Block off entry and access points.
Eliminate exposed food sources.
Fix leaky pipes and faulty faucets.
Keep trash in a tightly sealed metal container.
Keep tree trimmings and woodpiles away from the foundation perimeter.
Maintain cleanliness, and eliminate clutter around the home.
Promptly wipe up any spills and crumbs.
Reducing excess moisture throughout the home.
Seal up any cracks and crevices.
Store food and belongings in gnaw-proof containers.
To secure year-round protection from rodent activity, contact the team at BHB Pest Elimination today. We have thorough experience in the complete elimination of rodent activity, and we work hard to put in place structural modifications that promise to keep them out moving forward. Give us a call today to hear more about our rodent control and prevention services.
Using his years of experience and dedication to helping others, BHB Pest Elimination's owner Michael Broder not only puts an end to all your pests problems but advises on how to run your business as well!
Our Business Strategy
"RUN" Your Business! by BHB Pest Eilimination
Reliable
Pest Control Services
In business since 1969, BHB Pest Elimination is the best choice for complete pest elimination. Providing long-term solutions for homes and businesses, we find the source of your pest problem so that we can treat the root cause and not just the symptoms. When you choose BHB Pest Elimination, you don't have to settle for pest control; you can demand elimination because that's what we deliver.
"Very happy with the service and the follow-up to make sure we had a good experience. Jessy was great and always kept us informed of what he was doing and the next steps. I will defiantly use BHB for my Pest Control again."
Request a Free Inspection
Contact Us