Brooklyn, NY Pest Control
Complete Pest Control Solutions In Brooklyn, NY
Brooklyn has become the fastest growing and most populous borough of New York City over the last decade. It's no wonder with all of the rich diversity that exists within the dense melting pot of food, music, art, and cultural backgrounds that Brooklyn has to offer. As the human population expands, so does the population of unwanted pests such as cockroaches, rodents, and bed bugs. The health and safety of Brooklyn residents and property owners is our number one priority at BHB Pest Elimination.
BHB Pest Elimination is a Green Shield Certified pest control company that guarantees long-term, complete pest elimination solutions for your home and business. If you have concerns about unwanted pest invasions in your Brooklyn property, contact BHB Pest Elimination today. We provide free inspections and same-day emergency services whenever possible.
Home Pest Control In Brooklyn, NY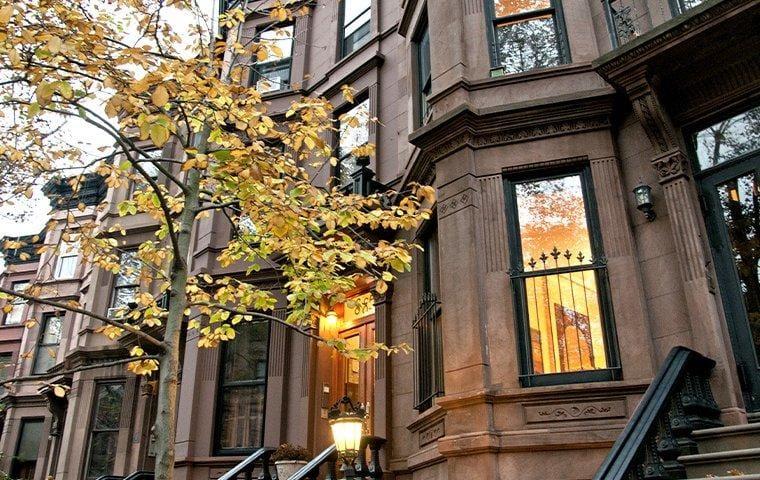 Our family-owned and operated pest management company has proudly protected and served the Brooklyn area for over 50 years. We believe in the importance of building quality relationships with our customers while providing them the best service possible.

BHB Pest Control identifies and exterminates the root cause of your pest problems. Our licensed technicians will use a four-part pest elimination method to develop a unique home pest control program customized to your individual needs.
Inspection: A licensed pest control technician will inspect your home for signs of activity, harborage, and infestation sources. Once we have identified the pests, we will report our findings to you with recommendations to prevent future problems.
Treatment: Our inspection findings will help us develop your personalized treatment plan. We will apply treatments in and around your home with the safety of children and pets in mind. Our monitoring equipment will help determine when active infestations have been eliminated while preventing future pest threats before they can occur.
Follow Up: Recurring quarterly treatments help maintain the pest-free status of your home year-round. Proactive prevention practices will help deter pest infestations from season to season.
Specialty Pest Control Services: In addition to residential service plans, we also offer targeted pest elimination. If you've got ants, flies, rodents, or even bed bugs, we've got you covered.
To find out more about pest control for your Brooklyn home, contact BHB Pest Elimination today to schedule your free inspection.
Commercial Pest Control In Brooklyn, NY
The health and cleanliness of your business are the foundation of your professional reputation. Traveling rumors of rodent, ant, or cockroach sightings isn't exactly the word of mouth you are looking for. Pest invasions can also pose a threat to your building structure, as well as the health of your customers, employees, and tenants. At BHB Pest Elimination, we don't control pests; we eliminate them.
We work with you as a team to fully customize your treatment program with the safety of your employees and customers in mind. Our licensed technicians are here to assist you with exceptional pest control service every step of the way.
We listen to your concerns and ask for helpful details you may have noticed relating to a pest infestation.
A licensed technician will carefully inspect the interior and exterior of your commercial property for signs of pest activity and conditions that may be inviting to future pests.
Once completed, we will discuss our findings with you to help design a treatment plan to eliminate the existing problem while preventing potential future issues.
Lastly, we eliminate! Scheduled follow-up treatments are recommended to maintain a pest-free environment for your commercial Brooklyn property. The frequency of our visits depends on the needs of your facility.
BHB Pest Elimination provides year-round commercial pest control services to help your business stay up to code and pass inspections with flying colors. We offer weekly, bi-weekly, monthly, and bi-monthly pest control treatment plans for all types of commercial facilities.

Contact BHB Pest Elimination today to speak with one of our licensed technicians about commercial pest control for your Brooklyn business.
Guide To Avoiding Problems With Rodents In Brooklyn, NY
While rodents won't wait for an invite into your Brooklyn home or business, there is the possibility that you may have unintentionally attracted their attention. There is no need to fret; BHB Pest Elimination is the solution to your rodent problems. We provide rodent identification, elimination, and prevention. Rodents most common to the Brooklyn area are house mice, deer mice, and Norway rats.
While rodent prevention isn't always enough, it does make a significant difference. The steps are simple and well worth your time:
Rodents love consistent food sources. Limit your eating habits to the kitchen and dining area. Wipe down the counters and sweep or vacuum regularly.
Store packaged food products in glass or metal containers. Keep the counter free of produce and bread products. Store them in the refrigerator instead.
Seal indoor and outdoor trash cans, and dispose of your garbage regularly.
Clean up clutter and debris found inside and outside of the property.
A mouse can fit through spaces as small as a dime, and a rat can squeeze through openings as small as a quarter. Seal up any gaps, cracks, or holes in the walls or foundation with caulk and steel wool.
Replace weather-stripping and loose mortar, install door sweeps, and repair damaged screens.
Rodents are attracted to moisture. Eliminate any potential water sources such as clogged drains and gutters, as well as leaking pipes and hoses. Install gutters or downspouts to ensure proper drainage at the foundation of the building.
Mice and rats spread harmful bacteria, parasites, and excrement. Rodents can contaminate any food they find or surfaces they encounter. When an infestation grows large, so do the chances of costly property damage and structural safety hazards. The only way to guarantee complete rodent control is with the help of an experienced professional. BHB Pest Elimination is here to help you protect your Brooklyn property from unwanted rodents. Find out more about our specialty pest control services today.
Things Everyone In Brooklyn, NY Ought To Know About Bed Bugs
Bed bugs are exactly what their name says they are. They enjoy feeding on their human hosts in bed while we sleep. Bed bug infestations are difficult to control and continue to plague Americans. We understand the importance of keeping a pest-free environment in your Brooklyn home or business. Our professional BHB Pest Extermination technicians are prepared to meet your bed bug extermination needs. It is important to be familiar with what exactly you are up against with bed bugs and help prevent the irritating annoyance of an itchy infestation.

Don't let their name fool you. Bed bugs are excellent hitchhikers, making them easily transportable from location to location. You can come into contact with them just as easily at a friend or family member's home as you could in a school, airport, hotel, shopping center, or movie theater. Even though you can see them with the human eye, they are difficult to find because they are so good at hiding. Bed bugs slip into crevices like the seams of mattresses and box springs, cracks in walls and wooden furniture, behind trim and wall voids, and inside electronics. Overall, bed bugs are tricky to avoid and quite challenging to get rid of.

A bed bug's sole source of nutrition is blood. They need blood to complete their life cycle. Bed bugs care about their food source much more than they are concerned with convenient comforts. Though they feed on all types of warm-blooded mammals, they strongly prefer human blood. Their bite is extremely itchy, and excessive itching can create secondary infections. While bed bugs do not pose any serious threats to our health, they are prolific breeders capable of inflicting costly damages. They multiply quickly, and a full-blown infestation can wreak havoc on your walls, floors, upholstered furniture, mattresses, and bedding. The infestation of these items generally renders them useless. Often, they will be stained with blood and black excrement.

Now that you know a little more about bed bug behavior, perhaps you'd like to go over some key prevention tips to protect your Brooklyn property. Never place personal belongings on the floors of public places. Besides, you never know what else has been lurking in that space. Refrain from purchasing any used mattresses, box springs, and furniture. Place bed bug-proof covers on all mattresses and box springs. Be sure to maintain a clutter-free environment as much as possible. Regularly vacuum floors, upholstered items, and the seams of mattresses and box springs. Wash and dry your bedding on the highest heat setting the fabrics can handle without being damaged.
Once they have found their way to you, there is nowhere to hide from a bed bug infestation. Don't settle for treating the symptoms. BHB Pest Elimination is ready and waiting to eliminate the root cause of your problem. Contact us today to schedule a free estimate and get started with our professional bed bug control service.
Using his years of experience and dedication to helping others, BHB Pest Elimination's owner Michael Broder not only puts an end to all your pests problems but advises on how to run your business as well!
Our Business Strategy
"RUN" Your Business! by BHB Pest Eilimination
Reliable
Pest Control Services
In business since 1969, BHB Pest Elimination is the best choice for complete pest elimination. Providing long-term solutions for homes and businesses, we find the source of your pest problem so that we can treat the root cause and not just the symptoms. When you choose BHB Pest Elimination, you don't have to settle for pest control; you can demand elimination because that's what we deliver.
"Very happy with the service and the follow-up to make sure we had a good experience. Jessy was great and always kept us informed of what he was doing and the next steps. I will defiantly use BHB for my Pest Control again."
Request a Free Inspection
Contact Us