Levittown, NY Pest Control
Effective Pest Solutions For Levittown, NY Properties
The thing about living in Levittown, New York is that whether you grew up here or moved here later in life, it's likely that you don't want to leave. Maybe it has something to do with it being the original starter community or maybe it's the fact that in many ways we still share the same community-minded values as when Levittown was first established, but either way, there's a lot to love about this hamlet.

The families in Levittown take pride in keeping our properties in good condition, which is readily apparent as you travel through our residential neighborhoods. This takes work and, in many cases, the help of a Nassau County pest control company. Pests are a constant threat to homes and businesses in Levittown, but with the right protection, your property can remain pest-free. BHB Pest Elimination offers the services you need to keep your Levittown home or business free from damaging and disease-spreading pests.
Residential Pest Control In Levittown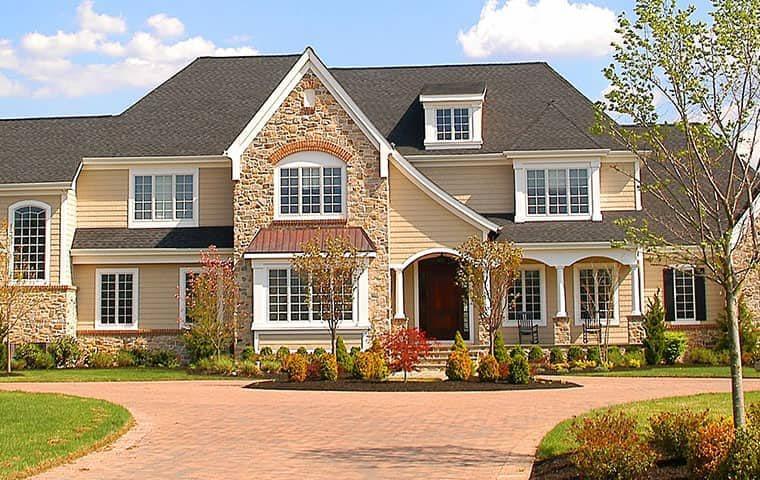 Protecting your home from pests takes more than spraying an over-the-counter product when you discover a pest and hoping for the best. Seeing a pest in your Levittown house is usually a symptom of a greater problem. BHB Pest Elimination is not content to simply treat the symptoms, but instead gets at the source of your pest problems to fully take care of them.
Our residential pest control services are designed around your Levittown home's needs. We use a four-part method to remove and prevent pests. By identifying pest species, harborage and entry points, and most importantly, the source of the infestation, we can best treat your home so that pests are eliminated and don't return.
Commercial Pest Control In Levittown
Businesses in Levittown are at just as much of a risk of a pest infestation as homes are in our town. In some cases, due to their industry, location, and other factors, businesses can be at an increased risk of a pest infestation. Sadly, pest infestations have been the downfall of many businesses over the years. Whether it's the loss of business from a damaged reputation or the exorbitant costs associated with damaged property or goods, a pest infestation can have catastrophic consequences for businesses.
If your business is not currently protected from pests, it's time to do something about it. BHB Pest Elimination offers pest control services for commercial properties that get at the root of your business's pest problems instead of just treating the symptoms. We'll tailor our treatments to your business's needs so your property stays pest-free.
The Trick To Spotting A Bed Bug Problem In Your Levittown Home
There are few things worse than finding out you have bugs in your bed. Avoiding that scenario is far better than ending up with a bed bug infestation, but it's not easy to prevent bed bugs from not only getting into your bed, but also throughout your house.
Bed bugs travel around on clothing and in bags and boxes, so unless you never go out in public or allow anyone into your Levittown home, it's incredibly easy to end up with bed bugs in your house without even realizing it. The sooner you can identify an infestation the better, but this can be easier said than done.
If you're wondering how to check for bed bugs in your Levittown home, our tricks to spotting a bed bug problem can help.
You have to be willing to check often. Catching a bed bug infestation early requires you to do some searching around your house on a regular basis.
If you go away overnight, carefully inspect your bags before bringing them back into your house. Wash everything with hot water to be extra careful.
Look in and around your bed. Bed bugs like to hide, so you're unlikely to see them crawling around during the day. However, if you look between your mattress and boxspring, as well as in the area between your mattress and headboard, you might catch a glimpse of bed bugs if they're present.
Bed bugs don't only spend their time in beds. Check furniture, cracks in the floor, and along the edges of the floor.
Look for the signs that bed bugs leave behind, not just the bed bugs themselves. This can include tiny red or brown dots on your sheets or blankets, shed skins and eggs, and a musty odor.
If you see any of these signs in your house, contact BHB Pest Elimination right away. A bed bug infestation will only grow bigger the longer it's allowed to remain, so treating it as early and quickly as possible aids in providing the fastest, most effective results.
Five Easy Ways To Keep Rodents Out Of Your Levittown Home
Rodents are both very common and very dangerous. Most people understand that they shouldn't be allowed into your Levittown home, but fewer people truly understand the problems they cause when they get inside. Rodents have been known to chew holes in pipes, causing serious water leaks. They also chew through electrical wires, which not only damages your electrical system, but can also cause fires. Rodents spread diseases and can be aggressive if they feel threatened.
Avoiding a rodent infestation is the best way to avoid the problems they cause. Here are five easy ways to keep rodents out of your Levittown home.
Remove food and water sources, both outside and inside. Outside, that means removing bird feeders and baths, not putting pet food outside, and eliminating areas of standing water. Inside, it means keeping food stored in the refrigerator or in airtight containers and cleaning up after each meal.
Keep your lawn and landscaping tidy. Trim the grass, remove debris, cut back branches that touch the sides or roof of your house, and minimize areas, such as wood piles or stone walls, that rodents could use as harborage areas.
Eliminate or reduce clutter. Whether in your garage, a storage shed, the attic, or the rooms in your house, where there is clutter, there is space to hide.
Seal all entry points into your house, including cracks and crevices, holes, gaps, and more.
Get professional rodent pest control. BHB Pest Elimination offers the services you need to not only eliminate a rodent infestation that is already active in your home, but also to prevent a new infestation from occurring.
Contact BHB Pest Elimination today for all of your rodent and pest control needs.
Using his years of experience and dedication to helping others, BHB Pest Elimination's owner Michael Broder not only puts an end to all your pests problems but advises on how to run your business as well!
Our Business Strategy
"RUN" Your Business! by BHB Pest Eilimination
Reliable
Pest Control Services
In business since 1969, BHB Pest Elimination is the best choice for complete pest elimination. Providing long-term solutions for homes and businesses, we find the source of your pest problem so that we can treat the root cause and not just the symptoms. When you choose BHB Pest Elimination, you don't have to settle for pest control; you can demand elimination because that's what we deliver.
"Very happy with the service and the follow-up to make sure we had a good experience. Jessy was great and always kept us informed of what he was doing and the next steps. I will defiantly use BHB for my Pest Control again."
Request a Free Inspection
Contact Us