Westbury, NY Pest Control
Effective Pest Control Solutions In Westbury, NY
When pests threaten to take over your Westbury property and impair your quality of life, you need excellent pest management services from BHB Pest Elimination. Since 1969, we have been proud to provide long-term pest control solutions for residential and commercial properties within our service area. We understand how to identify and eliminate the root of your pest problems and prevent them from returning in the future. Give your Westbury home or business the complete protection it needs when you turn to the skilled pest professionals at BHB Pest Elimination.
Home Pest Control In Westbury, NY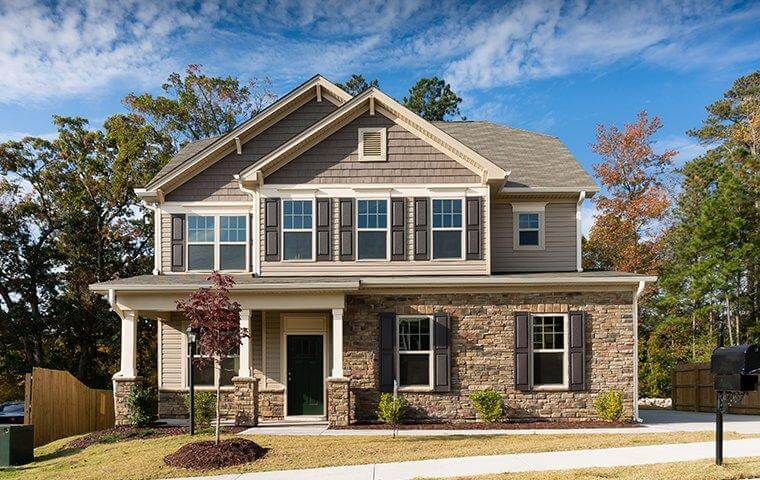 No matter where you live, you shouldn't have to deal with the threat of a pest infestation. Invading pests cause structural damage to your property, spreads harmful diseases, and contaminates your food items.
If you're tired of worrying about rodents, insects, and other pests causing problems in your Westbury home, partner with the professionals here at BHB Pest Elimination. We're ready to take care of your residential pest problems so that you don't have to.
Our highly-trained pest technicians don't just treat the symptoms of your pest infestation; they work to eliminate the root of your pest problems and provide long-term results.
At BHB Pest Elimination, we utilize a four-part pest control method to eliminate and prevent pests year-round. Our home pest control process begins with a thorough inspection of your Westbury property to identify current pest activity, harborage areas, and entry points.
Once the inspection is complete, we'll develop a customized treatment plan based on our findings. Give the professionals at BHB Pest Elimination a call today to ask how we protect Westbury homes and families from pests.
Commercial Pest Control In Westbury, NY
Running a successful business is not easy, especially when you have to worry about pests getting into your commercial facility. At BHB Pest Elimination, we believe the best defense against invading pests is ongoing commercial pest control services. Whether you're looking to eliminate an active infestation or implement services that will prevent pests from invading your business in the first place, we have you covered. When you reach out to our skilled pest technicians, you can rest easy knowing that the protection of your Westbury business is in good hands.
We understand how to accurately identify signs of pest activity and conducive conditions that may attract them to your property. At BHB Pest Elimination, we know that every business is unique, which is why all of our commercial pest control plans are customized to meet the individual needs of your budget, schedule, and industry. For more information about our tailored commercial pest control plans, don't hesitate to reach out to BHB Pest Elimination today.
Fly Control Services In Westbury, NY
Westbury is home to a wide range of flies that can get into your property and cause serious problems. Green bottle flies, house flies, drain flies, and fruit flies are common examples of flies that invade Westbury homes and businesses. Although many people regard flies as nuisance pests, it's important to remember that flies are dangerous insects that can contaminate your food items and spread various diseases. To eliminate flies from your home or business, the professionals at BHB Pest Elimination provide excellent fly control services. We offer several different fly control services, including steam cleaning, fogging, exclusion, and bio-enzymatic foam treatments. Get in touch with BHB Pest Elimination for more details about eliminating fly infestations.
Six Ways To Prevent Bed Bug Infestations In Westbury, NY
There's nothing worse than the thought of tiny, parasitic insects crawling into your bed at night and feeding on your blood as you sleep. As far-fetched as this scenario may seem, bed bugs are very real pests that cause problems in homes and businesses throughout the United States. Bed bugs are common pests that have flat, oval bodies and feed on the blood of humans. One of the most interesting things about bed bugs is how they travel from one location to another. Instead of hopping or flying like most insects, bed bugs are hitchhiking pests that will climb onto your belongings and infest any building they end up in.
To avoid bringing these blood-feeding pests into your Westbury home or business, implement the bed bug prevention tips listed below:
Never bring second-hand furniture into your home or business without first inspecting it for signs of bed bugs.
Avoid staying in hotel rooms that show signs of bed bug activity, such as bloodstains and spots of excrement.
Keep your bags and belongings up off of the floors of public areas, such as movie theaters, buses, airports, libraries, and schools.
Vacuum your carpets and floors regularly to pick up bed bugs that may have hitched a ride home with you.
Store all of your clothing in vacuum-sealed bags when you travel.
Upon returning home from a trip, place all of your clothes and belongings in the wash on the highest heat setting.
If you suspect bed bugs have gotten into your Westbury home or business, the professionals at BHB Pest Elimination can help. Contact us today to learn more about our bed bug treatment options.
Using his years of experience and dedication to helping others, BHB Pest Elimination's owner Michael Broder not only puts an end to all your pests problems but advises on how to run your business as well!
Our Business Strategy
"RUN" Your Business! by BHB Pest Eilimination
Reliable
Pest Control Services
In business since 1969, BHB Pest Elimination is the best choice for complete pest elimination. Providing long-term solutions for homes and businesses, we find the source of your pest problem so that we can treat the root cause and not just the symptoms. When you choose BHB Pest Elimination, you don't have to settle for pest control; you can demand elimination because that's what we deliver.
"Very happy with the service and the follow-up to make sure we had a good experience. Jessy was great and always kept us informed of what he was doing and the next steps. I will defiantly use BHB for my Pest Control again."
Request a Free Inspection
Contact Us