Staten Island, NY Pest Control
Pest Control In Staten Island, NY
Living on Staten Island has many perks. From the many parks of which we have easy access to the suburban feel of our neighborhoods while still being in the city, there's a lot to love about living here.
Even so, Staten Island isn't without its issues. Like any other area of the US, Staten Island sees its fair share of pest problems in homes and businesses throughout the island. Pests get into homes and businesses, and once inside, they can cause various issues for the people who live or work there. If your Staten Island residential or commercial property has a pest problem, you need Richmond County pest control from BHB Pest Elimination. We've been stopping pest problems in Staten Island since 1969 and are ready to protect your home or business.
Residential Pest Control In Staten Island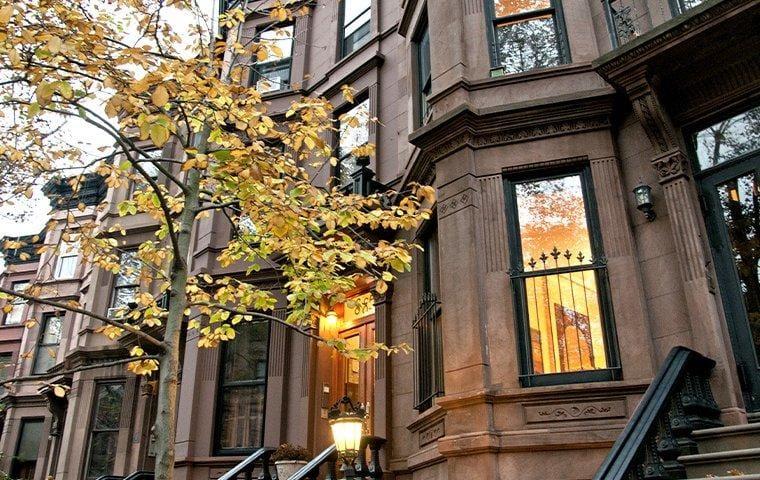 Residential pest control in Staten Island is something every homeowner should consider. A home that is left unprotected is a home that is at risk of an infestation. With BHB Pest Elimination, you'll receive the services you need whether you have an active pest problem or want to protect your home before pests invade.
At BHB Pest Elimination, we don't just treat the symptoms of your pest problem; we get at the root of the issue so that it is fully eliminated. Our inspections are thorough, we design our treatments around your needs, and our recurring treatments allow us to maintain your home's protection.
Commercial Pest Control In Staten Island
Commercial facilities are often at an increased risk of a pest infestation, and an infestation's consequences can be devastating. Pests don't care if your reputation is at stake or your profit margins don't leave room for pricey facility repairs. They only care if they can find the food, water, and shelter they require to thrive.
If your business is at risk of a pest infestation or is already experiencing one, you want quality commercial pest control that will work as intended. BHB Pest Elimination offers the commercial services you need. We will diagnose your pest problems, develop a treatment plan that meets your needs, and provide the ongoing services necessary to deliver continuous protection for your facility. Let BHB Pest Elimination protect your business from pests.
Why You Should Call The Pros About Termites On Your Staten Island Property
Termites are one of the most destructive pests alive. In the United States alone, these wood-destroying pests cause over $5 billion in structural damage yearly. Unfortunately, most homeowners' insurance doesn't cover termite damage, so If you become part of that alarming statistic, you'll have to foot the repair bill on your own.
You'll want to call the pros if you think you could have termites in your home. Termites are not easy to identify because they spend most of their time out of sight and because most of the damage they cause is also done out of sight. Usually, when homeowners realize they have termites in their house, the damage is already extensive.
When you call the professionals at BHB Pest Elimination for termite control, you'll receive a thorough termite inspection to determine if you have termites in your home or not. We'll then set up termite control services that eliminate an active infestation and prevent new termites from moving in. Our services also include a renewable warranty that consists of a yearly inspection to ensure your house remains protected.
What Staten Island Property Owners Should Know About Norway Rats
Although it's not the greatest thing to be known for, New York rats have made a name for themselves in our city. Here on Staten Island, we can sometimes feel immune from the rat problem since much of the issue stems from the subway system, but that doesn't mean that rats aren't a problem in our borough.
Norway rats are an issue for Staten Island property owners, and you should know a few things about these common rodents.
Norway rats are more commonly known as sewer rats and are very common in New York City.
Female Norway rats can have up to six litters each year, which makes a small rat problem quickly grow into a big one.
Unlike roof rats, Norway rats prefer to spend time closer to the ground and often nest in basements.
Norway rats can fit through an opening the size of a quarter.
Norway rats are highly destructive to your property.
If you believe Norway rats have gotten onto your Staten Island property, contact BHB Pest Elimination immediately. A rat infestation is not the easiest infestation to get rid of, but the professionals at BHB Pest Elimination have over 50 years of experience solving rat, rodent, and pest problems. Contact us today to get started.
Using his years of experience and dedication to helping others, BHB Pest Elimination's owner Michael Broder not only puts an end to all your pests problems but advises on how to run your business as well!
Our Business Strategy
"RUN" Your Business! by BHB Pest Eilimination
Reliable
Pest Control Services
In business since 1969, BHB Pest Elimination is the best choice for complete pest elimination. Providing long-term solutions for homes and businesses, we find the source of your pest problem so that we can treat the root cause and not just the symptoms. When you choose BHB Pest Elimination, you don't have to settle for pest control; you can demand elimination because that's what we deliver.
"Very happy with the service and the follow-up to make sure we had a good experience. Jessy was great and always kept us informed of what he was doing and the next steps. I will defiantly use BHB for my Pest Control again."
Request a Free Inspection
Contact Us