Rockville Center, NY Pest Control
Professional Pest Control For Your Rockville Center, NY Property
Rockville Center, NY, is home to all kinds of different people. Our community truly encompasses a multitude of backgrounds and cultures, and with so many people living and working in this borough, there is ample pest activity throughout your community. Unfortunately, Rockville Center homes and businesses are vulnerable to pest infestation throughout the year, which can become a huge problem for you and everyone else on your property. Fortunately, the team at BHB Pest Elimination is here to help.

Since 1969, we've been providing comprehensive residential and commercial pest control services throughout the NYC metro area, including New Jersey, Long Island, Westchester, and Pennsylvania. Our approach to pest control is to treat the problem proactively, not reactively, and bring you lasting, pest-free results that you can feel good about. Call today to discuss your pest control needs; we're eager to help.
Home Pest Control In Rockville Center, NY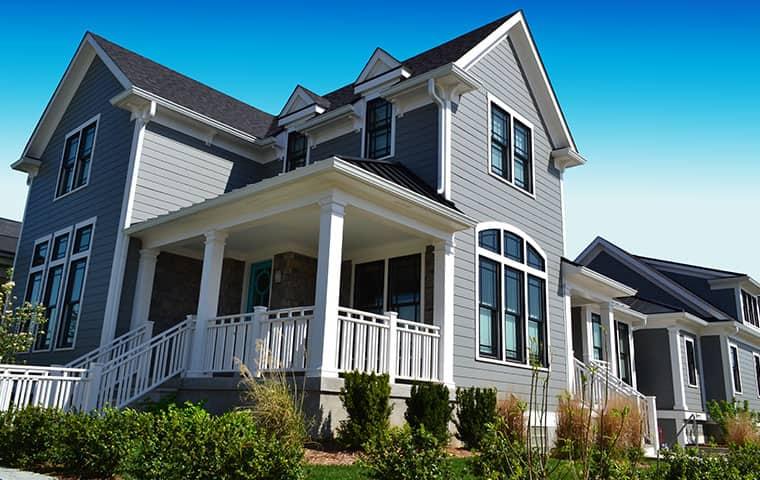 There are many residents here in Rockville Center, and each of them is vulnerable to household pest infestation. These unwanted intruders can cause huge problems for your property and your family, and that's why professional residential pest solutions are the way to go. When you go with BHB Pest Elimination, you get:
Free inspections and estimates (except for bed bugs, termites, and WDO).
Pest free guarantee (30 days if not recurring, 90 days is recurring
IPM strategies that are proactive, not reactive.
Same day and emergency services.
As we always say, "don't settle for pest control, demand elimination." We protect residential and commercial properties from a long list of common pests, some of which include ants, rodents, flies, mosquitoes, bed bugs, termites, crickets, stinging insects, and pantry pests. Get in touch with us to learn more about our home pest solutions and how we can be of service.
Commercial Pest Control In Rockville Center, NY
To guard your Rockville Center business against pest infestation, the team at BHB Pest Elimination has your back. Our commercial pest solutions are thorough, effective, and guaranteed. After conducting a complete interior and exterior inspection of the premises, we develop a customized treatment strategy to target the nature of your infestation. We also provide follow-up treatments as needed to keep your facility protected moving forward.

We service a broad range of commercial properties. Some of the facilities we've worked with include hotels, restaurants, bars, warehouses, office buildings, property management, schools, doctors' offices, and many others! For schools, we use a very strict IPM (Integrated Pest Management) strategy wherein we work with the superintendent to proactively plan ahead, ensuring everything is correctly set before we begin treatment. From start to finish, we prioritize quality every step of the way. Reach out to learn more about our commercial pest solutions today.
The Truth About House Flies In Your Rockville Center Home
House flies are small pests that are skilled at getting into Rockville Center homes. As a local homeowner, you should know the truth about these local area intruders. The common housefly doesn't sting or bite, but it can transmit pathogens and bacteria and cause large-scale contamination, leading to a long list of diseases.

They fly through the trash, land on feces and rotting food, and then bring these contaminants into your house. Some diseases that can result from fly infestation include dysentery, parasitic worms, tularemia, salmonella, anthrax, poliomyelitis, tuberculosis, and cholera. There are at least 65 diseases that can be transmitted through flies, so fly control should be seriously considered.

If you want to secure year-round protection from house flies, we recommend calling on the pest experts. Here at BHB Pest Elimination, we're dedicated to protecting you and your loved ones from house fly infestation and the negative consequences it comes with. Get in touch with us to discuss your house fly control and prevention needs today.
Rockville Center Homeowners' Guide To Effective Ant Management
Ants are tiny pests with enormous consequences. They spread their colonies rapidly, leading to large-scale infestation throughout your Rockville Center home. To protect your home from ants, it's a good idea to take preventative action. Here are some tips to assist you in your ant management efforts:
Clean up spills and crumbs, and keep food in tightly sealed containers.
Don't leave pet food out and store it in sealed plastic containers.
Eliminate access points by sealing all cracks and crevices around the outside of the home.
Eliminate any standing water and any sources of excess moisture.
Keep branches, trees, and bushes well-trimmed and directed away from the house.
Maintain a high level of cleanliness and practice proper sanitation.
Take out garbage regularly and keep it in a trash can outside with a lid.
Wipe down counters, sticky jars, or residue as these can attract ants.
If you want to secure year-round protection from an ant infestation, your best bet is to call in professionals. The team of pest experts at BHB Pest Elimination is highly trained in detecting and eliminating local ant populations, giving you and your loved ones continued protection from ant infestation. Give us a call today to set up your initial inspection.
Using his years of experience and dedication to helping others, BHB Pest Elimination's owner Michael Broder not only puts an end to all your pests problems but advises on how to run your business as well!
Our Business Strategy
"RUN" Your Business! by BHB Pest Eilimination
Reliable
Pest Control Services
In business since 1969, BHB Pest Elimination is the best choice for complete pest elimination. Providing long-term solutions for homes and businesses, we find the source of your pest problem so that we can treat the root cause and not just the symptoms. When you choose BHB Pest Elimination, you don't have to settle for pest control; you can demand elimination because that's what we deliver.
"Very happy with the service and the follow-up to make sure we had a good experience. Jessy was great and always kept us informed of what he was doing and the next steps. I will defiantly use BHB for my Pest Control again."
Request a Free Inspection
Contact Us