Great Neck, NY Pest Control
Effective Pest Solutions For Great Neck, NY Properties
When you begin seeing pest problems on your Great Neck property, who can you turn to when the stakes are high? Unfortunately, most of the problems Great Neck home and business owners have to deal with will threaten their property value or health. There are, in fact, very few pests in the Great Neck area that can be labeled as completely "harmless."
Fortunately for you, BHB Pest Elimination has been providing the Great Neck area with quality pest control for over 50 years. When you become a part of the BHB Pest Elimination family, you'll get the following benefits and more:
Locally owned and operated services
Green Shield certified products
Integrated Pest Management methodologies
Same-day and emergency services
Free inspections
100% pest-free guarantee
If you want to take care of your property and your family, give us a call today to schedule your free inspection.
Home Pest Control In Great Neck, NY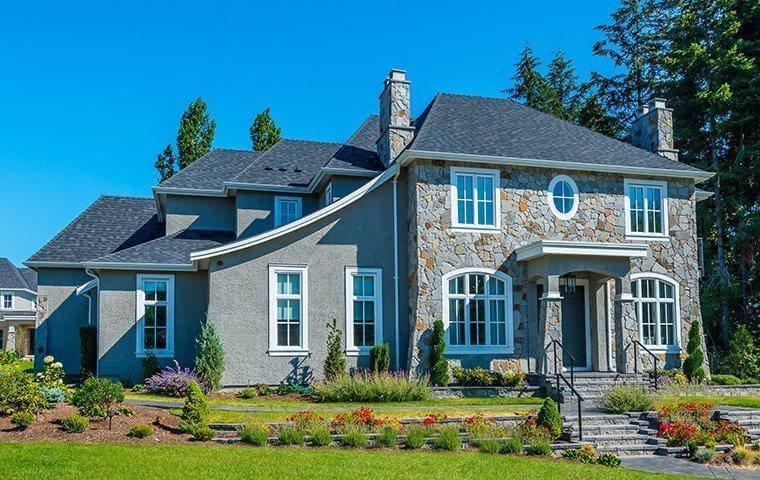 When you spot signs of a pest problem in your Great Neck area home, it's never too soon to call in professional help. Allowing pests like termites, rodents, roaches, and ants to linger will usually lead to property damage or the spread of dangerous bacteria. That's why professional solutions are the only way to protect what means most to you.
After a free inspection, our pest technicians will put together a customizable plan to keep your property pest-free. We'll take care of all the current issues before we make suggestions to limit pest attraction to your property and schedule quarterly preventative treatments. Give us a call today to schedule a free inspection at your earliest convenience.
Commercial Pest Control In Great Neck, NY
In a place like Great Neck, your reputation in the community is paramount to the success of your business. If customers think your facility has pest issues and your business is unsafe for families, your profits will suffer tremendously.
That's why you can't afford to rely on your own methods of pest control, and you can't afford to put your business in the hands of just any pest control company. You need the kind of pest control guarantee that's backed by over 50 years of industry and area experience. The professionals at BHB Pest Elimination are experts in protecting your commercial facilities in Great Neck. Plus, our emergency and same-day pest control services can ensure that your customers will never witness a pest problem in your facility. Give us a call to schedule your free inspection.
How To Get Rid Of Ants Outside My Great Neck Home
If you spot ants outside of your Great Neck home, it is only a matter of time before they begin to invade your home itself. Unfortunately, ants around here can be very invasive, and they can get into your home much easier than you think. While maintaining the lawn and storing outdoor trash properly can reduce ant attraction to your yard, there is not much you can do to get rid of these pests on your own.
Once ants have set up shop in your yard, home remedies and store-bought sprays or solutions usually fall short, leaving your home exposed to potential damage and even the potential spread of harmful bacteria. That's why you shouldn't waste time on anything besides professional solutions that you can count on. Trust the experts at BHB Pest Elimination to eliminate your ant problems for good.
All The Ways Bed Bugs Get Into Great Neck Commercial Buildings
Bed bugs might be some of the smallest pests that invade Great Neck area businesses, but they cause a lot more problems than you think. When a bed bug infestation is allowed to linger, it can lead to skin irritations, insomnia, and anemia that last long after the infestation has been eradicated. These conditions do not partner well with a productive working environment.
Unfortunately, contrary to popular belief, bed bugs will invade any home or commercial facility, not just places with poor conditions. Bed bugs are the hitchhikers by nature, clinging to items like luggage, used furniture, and even appliances to travel into commercial facilities.
That's why you have to be especially careful to check your commercial facility regularly for signs of bed bugs, as people are coming and going all the time (potentially carrying bed bugs on their possessions). Unless you plan on inspecting every piece of furniture and luggage that comes in and out of your facility, then you could be at risk of an infestation very easily.
Once they're in, bed bugs will burrow deep within the cushions of your furniture and mattresses, so store-bought sprays and vacuuming the surfaces of furniture will only eradicate a small fraction of the infestation. If you want complete bed bug protection, partner with our professional bed bug technicians that will put together a customizable plan to get rid of the infestation in its entirety. Give us a call today to schedule a completely free bed bug inspection with one of our in-house commercial pest technicians and experience the BHB Pest Elimination difference.
Using his years of experience and dedication to helping others, BHB Pest Elimination's owner Michael Broder not only puts an end to all your pests problems but advises on how to run your business as well!
Our Business Strategy
"RUN" Your Business! by BHB Pest Eilimination
Reliable
Pest Control Services
In business since 1969, BHB Pest Elimination is the best choice for complete pest elimination. Providing long-term solutions for homes and businesses, we find the source of your pest problem so that we can treat the root cause and not just the symptoms. When you choose BHB Pest Elimination, you don't have to settle for pest control; you can demand elimination because that's what we deliver.
"Very happy with the service and the follow-up to make sure we had a good experience. Jessy was great and always kept us informed of what he was doing and the next steps. I will defiantly use BHB for my Pest Control again."
Request a Free Inspection
Contact Us