The Secret To A Pest Free Home Or Business In Clifton
Owning a home or business in a place like Clifton forces you to deal with pest problems a lot more than you'd like to. The good news is that you don't have to face them alone. Instead of putting your home or business at risk of dangerous and destructive local pests, you can partner with BHB Pest Elimination. Here's what we provide that can help make your pest problems a thing of the past:
Over 50 years of pest control experience
Locally owned and operated services
Green Shield certified products
Integrated pest management methodologies
Same-day and emergency services
Free inspections
100% pest-free guarantee
Don't settle for inconsistent home remedies and store-bought solutions when a professional guarantee is just a phone call away. Get in contact with us today to schedule a free inspection with one of our residential or commercial pest control specialists.
Home Pest Control In Clifton, NJ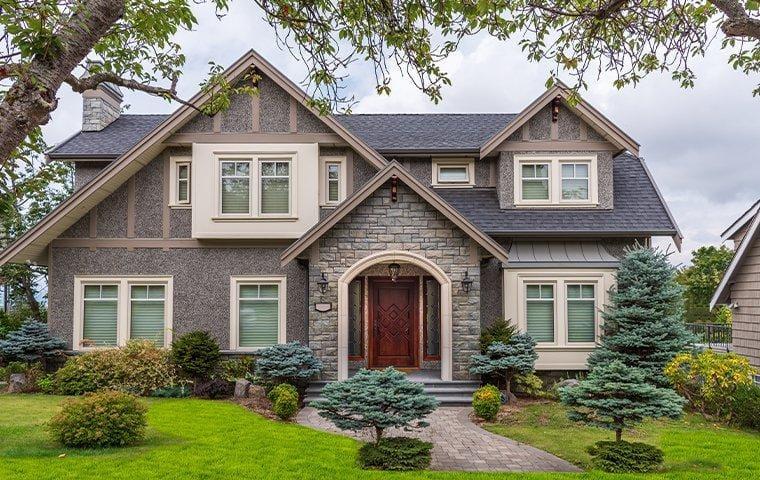 As a homeowner in Clifton, it can be tempting to try to deal with pest problems yourself. If you think that it's quicker or cheaper than trusting the professionals, keep in mind that many of the invasive pests in the area can cause serious property damage or health hazards if they aren't taken care of properly. So can you afford to cut corners when it comes to pest control?
Partner with a BHB Pest Elimination residential pest control specialist to protect what means most to you. With Green Shield certified products and a pest-free guarantee, we provide the responsible pest control care you need on your Clifton property. Give us a call today to schedule your free inspection.
Commercial Pest Control In Clifton, NJ
When you own a business in the Clifton area, pest problems could put your reputation in the community at risk. Thanks to social media, there are hundreds or even thousands of potential customers that could witness a pest problem in your facility. That's why you can't afford to put your investment at risk with inconsistent remedies, store-bought solutions, or DIY pest control methods. Instead, partner with the professionals that can guarantee you a pest-free business facility.
At BHB Pest Elimination, we provide innovative Green Shield Certified pest control technologies administered by the industry's most experienced commercial pest control technicians. Give us a call today to schedule your free inspection with one of our commercial pest control experts.
The Benefits Of Professional Termite Control In Clifton
In a place like Clifton, termites can do significant damage to your home over time. Unfortunately, you might not notice you have a problem until it's too late. After about 18 to 24 months, termites can cause thousands of dollars worth of damage to your property before you even realize you have an infestation. That's why it's essential to notice the signs early. If you're trying to recognize the signs on your own, you'll want to keep an eye out for the following red flags:
Mud tubes along the foundation walls
Shed wings of termite swarmers
Visible damage to exposed wood
Tightening around doors and windows
If this sounds a little bit like a foreign language to you, then you'll be happy to hear that our BHB Pest Elimination termite specialists can inspect your property thoroughly to ensure your home remains termite-free. We recommend bi-annual or annual appointments to check for termite activity.
If you spot a problem, keep in mind that there isn't any guaranteed form of termite removal besides professional solutions backed by decades of experience. For the assurance you need when your home and equity are on the line, give us a call to schedule a termite inspection.
How Can I Get Rid Of The Stinging Insects In My Clifton Backyard
Whenstinging insects invade your Clifton property, they can create dangerous situations for your family. Bees, for instance, may only be able to sting once, but incurring multiple bee stings from a large group of them may lead to anaphylactic shock or other severe medical conditions. Wasps and hornets are even more dangerous, as they are very territorial and capable of stinging their victims multiple times each.
If you want to get rid of the stinging insects in your yard on your own, you should begin with the following methods:
Proper lawn and tree branch maintenance
Removing sources of sugar from the yard
Storing outdoor food and trash properly
While these methods can help limit stinging insect attraction to your property, nothing gets rid of an infestation more effectively than nest removal. However, nest removal is a hazardous activity that can increase your chances of multiple stings, so you should never do it without a pest professional. At BHB Pest Elimination, we have the experience and innovative nest removal technology to care for your yard and protect your family's outdoor time. Give us a call today to schedule a free inspection with one of our wasp and bee removal specialists.
Using his years of experience and dedication to helping others, BHB Pest Elimination's owner Michael Broder not only puts an end to all your pests problems but advises on how to run your business as well!
Our Business Strategy
"RUN" Your Business! by BHB Pest Eilimination
Reliable
Pest Control Services
In business since 1969, BHB Pest Elimination is the best choice for complete pest elimination. Providing long-term solutions for homes and businesses, we find the source of your pest problem so that we can treat the root cause and not just the symptoms. When you choose BHB Pest Elimination, you don't have to settle for pest control; you can demand elimination because that's what we deliver.
"Very happy with the service and the follow-up to make sure we had a good experience. Jessy was great and always kept us informed of what he was doing and the next steps. I will defiantly use BHB for my Pest Control again."
Request a Free Inspection
Contact Us