Hackensack NJ Pest Control
Effective Pest Solutions For Hackensack, NJ Properties
Hackensack is a large city nestled in Bergen County and boasts a wide range of residential and commercial properties, making it a popular area to live. Even better, it's a short drive to other major cities in the area, including New York City. Despite all its positives, the city of Hackensack faces its pest problems, which is why its residents often seek ongoing pest control services.
At BHB Pest Elimination, we're dedicated to delivering the best customer service possible while providing the long-term pest solutions you need to live pest-free again. If you're ready to experience a pest-free life, then reach out to our team at BHB Pest Elimination. We'll be happy to provide you with a detailed inspection and get you started right away on becoming free of pests!
Home Pest Control In Hackensack, NJ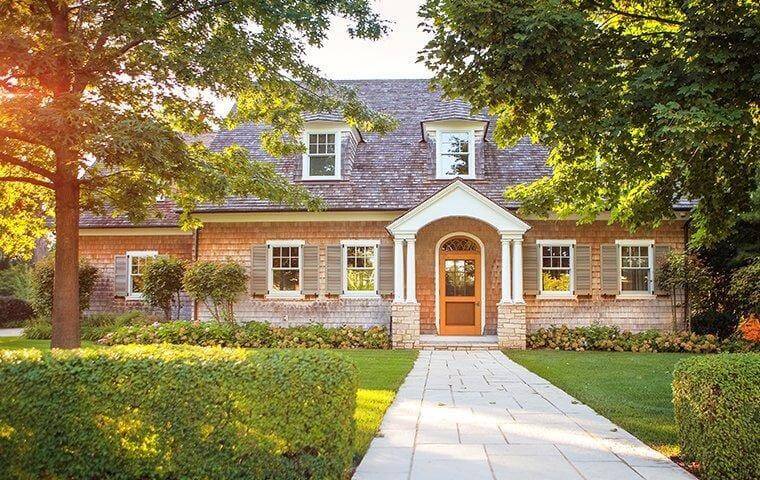 It's vital to guard your home against all that would threaten it, including dealing with pest invasions when they occur. While there are many options available, the best way to take care of today's pest problems is with residential pest control services from trained professionals.
Our protection plans provide you with year-round pest protection that you can count on today, tomorrow, and long into the future. We follow the principles of IPM (Integrated Pest Management) to provide a complete solution that delivers the results you need the first time.
If you're ready to enjoy your home again, then contact our team at BHB Pest Elimination today to discuss your needs and get started.
Commercial Pest Control In Hackensack, NJ
There are many businesses in the Hackensack area, which means the competition is fierce. The last thing you need to deal with is a pest invasion on top of that. That's why we're standing by, ready to provide you with the commercial pest control services you need to remain on top.
Our solutions are designed with your needs as a business in mind. In addition, we customize our approach to the type of pest that's invaded, so you benefit from pest control that doesn't just control the pest problem but eliminates then entirely.
After treating your property, we set you up for ongoing services scheduled according to your needs. For unmatched commercial pest control, contact our team at BHB Pest Elimination to set up your initial inspection and get started.
Four Reasons Do-It-Yourself (DI Bed Bug Control Doesn't Work In Hackensack
Once you've discovered bed bugs in your Hackensack home, it's not surprising that you're ready to throw everything at them to eliminate them from the premises.
You might be thinking about DIY options. However, there are four reasons why DIY bed bug control doesn't work:
Pesticide Resistance: Bed bugs have grown increasingly resistant to pesticides, meaning anything you find over the counter will ultimately fail.
Hiding Experts: It's not just your bed or carpet that bed bugs can use as a hiding spot. Bed bugs can get into your walls and other inaccessible places, making it nearly impossible for you to get all of them.
Time: If they were straightforward to deal with, then time wouldn't matter, but the fact is that you don't have the time needed to deal with an infestation on top of everything else correctly.
Safety Concerns: Whether it's standard pesticides or other similar solutions, you and your loved ones are at risk while attempting to treat the problem. It's best to leave the risk up to trained professionals.
We focus on providing industry-leading bed bug control services that eliminate the problem in no time. Our team performs thorough inspections, treatments that boast a multi-pronged approach, and follow-up treatments. Contact us today to institute your bed bug control!
Why Stinging Insect Infestations In Hackensack Should Be Left To Professionals
Stinging insects are painful to deal with when they invade your property. Not only are the stings painful, but they can also cause problems like anaphylactic shock in people who are allergic.
Even worse, most of these insects, such as wasps or hornets, are highly aggressive, resulting in multiple stings. Multiple stings are dangerous for anyone, which is why nest removal is considered hazardous.
Due to the inherent dangers involved, it's always a good idea to leave this problem in the hands of professionals. With that in mind, you can try the following prevention tips to limit your chances of a problem:
Proper trash and food storage
Regular landscaping
Plant vegetation that repels stinging insects like lemongrass
At BHB Pest Elimination, we have the experience and resources needed to safely and effectively handle your nest removal. If you're ready to take back control of your yard, then call us today to schedule a free inspection with one of our wasp and bee removal specialists.
Using his years of experience and dedication to helping others, BHB Pest Elimination's owner Michael Broder not only puts an end to all your pests problems but advises on how to run your business as well!
Our Business Strategy
"RUN" Your Business! by BHB Pest Eilimination
Reliable
Pest Control Services
In business since 1969, BHB Pest Elimination is the best choice for complete pest elimination. Providing long-term solutions for homes and businesses, we find the source of your pest problem so that we can treat the root cause and not just the symptoms. When you choose BHB Pest Elimination, you don't have to settle for pest control; you can demand elimination because that's what we deliver.
"Very happy with the service and the follow-up to make sure we had a good experience. Jessy was great and always kept us informed of what he was doing and the next steps. I will defiantly use BHB for my Pest Control again."
Request a Free Inspection
Contact Us