Bala Cynwyd, PA Pest Control
Effective Pest Solutions For Bala Cynwyd, PA Properties
Bordering the west edge of Philadelphia, the community of Bala Cynwyd is a lovely area that is multi-cultural and offers plenty to do and see. However, this nice community is also a haven for a variety of pests if left unchecked. It's often necessary to use professional pest control services for the residents of Bala Cynwyd.
Since 1969, our team has provided comprehensive pest control services for residential and commercial properties in the Philadelphia area. We owe our success to our commitment to eliminating pests from your property instead of merely controlling them.
If you're ready for pest control services that leave you completely pest-free, then reach out to the team at BHB Pest Elimination. We'll gladly help you get started on the pest solutions you need and deserve!
Home Pest Control In Bala Cynwyd, PA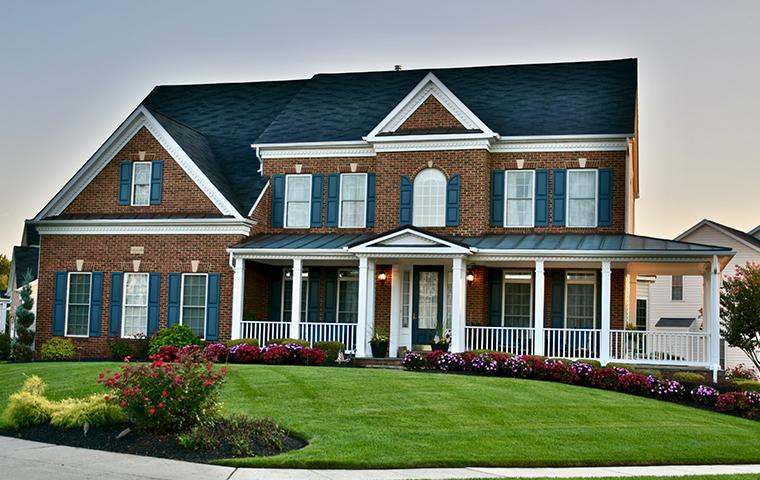 You should feel safe and at ease with loved ones day or night at home. Unfortunately, pests ruin that feeling with their nocturnal habits, ability to transmit diseases, and their love of causing property damage. Instead of handling them yourself, it's best to invest in residential pest control services from trained professionals.
We'll keep you protected all year long with our comprehensive residential pest control services that work to keep common pests like ants, rodents, mosquitoes, and much more away from your home.
Reach out to us today to learn more about our BHB Pest Elimination home protection plans. We're ready and willing to be the solution you need to enjoy a pest-free home once again.
Commercial Pest Control In Bala Cynwyd, PA
Day in and day out, you and your team do what's needed to make your business successful. When everything is clicking, you feel like you're on top of the world, but when problems like pest infestations occur, you can feel defeated before fighting back. That's why commercial pest control handled by trained professionals can be the difference you need to maintain business as usual. Our solutions are appropriate for various business types, from hotels and warehouses to restaurants and schools.
Even better, we provide a customized plan centered on IPM (Integrated Pest Management) to ensure you get nothing less than perfect results. If you need pest control that keeps your business protected, reach out to the team at BHB Pest Elimination. We're happy to provide you with a detailed estimate and get you back to a pest-free business.
Why You Should Call The Pros About Rodents On Your Bala Cynwyd Property
Rodents love to invade people's properties, which causes many problems, from property damage to threats to your health and safety.
With such an immediate threat to your home, it's understandable that pursuing do-it-yourself (DIY) solutions would cross your mind. However, you should call the pros instead for the following reasons:
Rapid Reproduction: Traps and bait stations can indeed wipe out some rodents here and there. The problem lies in the fact that rodents reproduce rapidly, which means you're facing more like dozens of rodents instead of just a handful.
Excellent Hiders: Even worse, rodents are excellent at hiding, meaning that DIY solutions are ineffective since you can't account for the location of their nests.
Intelligent: While not on par with humans by any means, rodents are still smart and know when something's not quite right, which is why most will avoid your traps.
For these reasons and more, the best way to eliminate your rodent problem is to work with the experienced professionals at BHB Pest Elimination. We provide a comprehensive rodent control program that stops the infestation from growing and eliminates them from the premises. Call us today to explore your rodent control options and become rodent-free!
How To Spot Termite Problems In & Around Your Bala Cynwyd Home
Termites are one of the biggest culprits for property damage caused over time for homeowners in Bala Cynwyd. The trick is to know how to spot signs of termites before they become a problem, which is easier said than done. Fortunately, we have some tips to help you spot these signs, such as:
Mud tubes leading to the foundation walls.
Wings left behind after termite swarm.
Spotting a termite or termite swarm.
Hollow-sounding wood.
Signs of water damage (Could be termites instead).
Ultimately, the best way to be sure if you have termite problems is to have a professional inspection done by those trained to notice the signs of an infestation.
Our termite specialists not only inspect your property for termites but have the tools and techniques needed to get you back to termite-free if we find any on the premises. Contact us today to schedule your termite inspection and take back control of your home.
Reliable
Pest Control Services
In business since 1969, BHB Pest Elimination is the best choice for complete pest elimination. Providing long-term solutions for homes and businesses, we find the source of your pest problem so that we can treat the root cause and not just the symptoms. When you choose BHB Pest Elimination, you don't have to settle for pest control; you can demand elimination because that's what we deliver.
"Very happy with the service and the follow-up to make sure we had a good experience. Jessy was great and always kept us informed of what he was doing and the next steps. I will defiantly use BHB for my Pest Control again."
Request a Free Inspection
Contact Us