Red Bank, NJ Pest Control
Effective Pest Control Solutions In Red Bank, NJ
Red Bank is a town located along the Navesink River. Although many people enjoy our cold, wet winters and hot, humid summers, no one enjoys sharing their properties with pests. Unfortunately, Red Bank is home to a wide variety of pests that are always searching for ways to infest your home or business. The most effective way to protect your Red Bank property from pests is to work with the professionals from BHB Pest Elimination to implement an ongoing pest control plan.
Since 1969, we have been providing long-term solutions for homes and businesses in Red Bank and throughout our service area. No matter what pest problems you're facing, BHB Pest Elimination is the best choice for complete pest elimination. Reach out to us today to get started.
Home Pest Control In Red Bank, NJ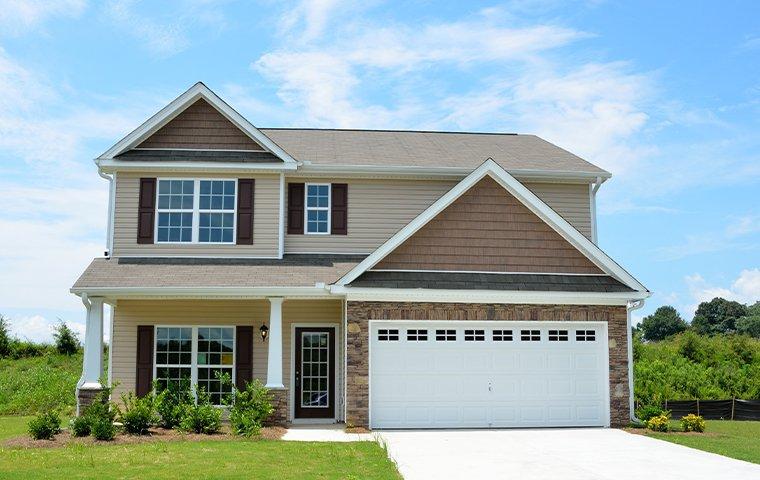 No homeowner should have to deal with pest problems. At BHB Pest Elimination, we've made it our top priority to protect homes and families from the area's toughest pests.
Whether you're looking for ongoing pest management services or one-time treatments, we have you covered. Our residential pest control services rely on a four-part method to eliminate and prevent pests.
During your inspection, we'll keep an eye out for signs of pest activity, harborage areas, and points of entry. Then, we'll develop a customized treatment plan based on our findings during the inspection.
With our licensed technicians by your side, you can rest assured that your home will remain free of pests year-round. Get in touch with BHB Pest Elimination today for more information about our residential pest control process.
Commercial Pest Control In Red Bank, NJ
Pests do not belong in your Red Bank business. Not only are pests destructive, but they can also threaten your customers and put the reputation of your business at risk. To defend your business against destructive and dangerous pests, partner with the experienced pest technicians at BHB Pest Elimination. Our goal is to eliminate your current pest problems and prevent new pests from invading in the future. And, because we understand that every business is different, we fully customize our treatment programs to fit the needs and regulations of your industry. Give your Red Bank commercial facility the complete pest protection it needs by partnering with BHB Pest Elimination today! We'll work with you to identify and eliminate your pest problems at their source.
Do You Need Wildlife Control Services For Your Red Bank Home?
Wildlife animals belong in the wild, not in or around your Red Bank home. Unfortunately, our area is home to a wide variety of wildlife animals that have no problem invading your property. Some of the most common wildlife pests in Red Bank include raccoons, groundhogs, squirrels, and pigeons. Although some animals might look cute and cuddly from a distance, it's important to remember that wildlife pests are a serious threat to your health and safety. Wildlife pests cause costly property damage by ripping insulation, chewing through wires, and tearing at your exterior walls.
In addition, many wildlife pests carry disease-causing bacteria, pathogens, and parasites that can make you sick. When protecting your Red Bank home from wildlife pests, you need professional wildlife control services from BHB Pest Elimination. We use humane methods to remove wildlife pests from your property and prevent them from returning. If you're ready to say goodbye to wildlife pests, turn to the professionals at BHB Pest Elimination today. We're ready to provide excellent wildlife removal services that get the job done right.
How Red Bank Homeowners Can Prevent An Ant Infestation
Did you know that ants are at the top of the list when it comes to the most common household pests? These tiny insects commonly invade Red Bank homes while foraging for a source of food to bring back to their colonies. If even one scout ant finds an easily accessible food source in your home, it's only a matter of time before you start seeing a trail of ants running across your floor. To avoid attracting ants to your Red Bank property, implement the following ant prevention tips:
Inspect the perimeter of your property for cracks and crevices that may serve as entry points for ants.
Reduce sources of excess moisture, such as leaking pipes, drains, or faucets.
Pick up uneaten pet food and store it in a sealed, plastic container.
Keep your kitchen clean and free of crumbs by wiping down your counters and sweeping your floors regularly.
Store your leftover food items in airtight containers or the refrigerator.
Prevention tips are helpful, but they're not a replacement for professional pest control services. At BHB Pest Elimination, we're proud to help homeowners rid their properties of all kinds of pests, including ants. For more details about our ant control and prevention services, reach out to BHB Pest Elimination today.
Using his years of experience and dedication to helping others, BHB Pest Elimination's owner Michael Broder not only puts an end to all your pests problems but advises on how to run your business as well!
Our Business Strategy
"RUN" Your Business! by BHB Pest Eilimination
Reliable
Pest Control Services
In business since 1969, BHB Pest Elimination is the best choice for complete pest elimination. Providing long-term solutions for homes and businesses, we find the source of your pest problem so that we can treat the root cause and not just the symptoms. When you choose BHB Pest Elimination, you don't have to settle for pest control; you can demand elimination because that's what we deliver.
"Very happy with the service and the follow-up to make sure we had a good experience. Jessy was great and always kept us informed of what he was doing and the next steps. I will defiantly use BHB for my Pest Control again."
Request a Free Inspection
Contact Us