Effective Pest Solutions For Brick, NJ Properties
Incorporated in 1850, the township of Brick, NJ, is a coastal community located right next to Point Pleasant Beach. Life in Brick is a real pleasure, not only because of our beautiful setting, but also because the people here are friendly and welcoming.

Unfortunately, Brick is also home to various pests that can cause problems for residents and businesses alike. Many of these critters are obnoxious, damage property, and spread disease.

Consult your local Ocean County pest control expert for assistance in removing them from your property. With the help of BHB Pest Elimination, you can rest easy knowing that your Brick home or business is free of pests.

We are a family-owned and operated company with over 50 years of experience in pest control. We offer well-crafted services to match your needs, including residential and commercial pest control, bed bug removal, termite treatment, and more. Our goal is to install long-term solutions to eradicate any pests so that you can enjoy your Brick home or business without worry. Request your free inspection today!
Residential Pest Control In Brick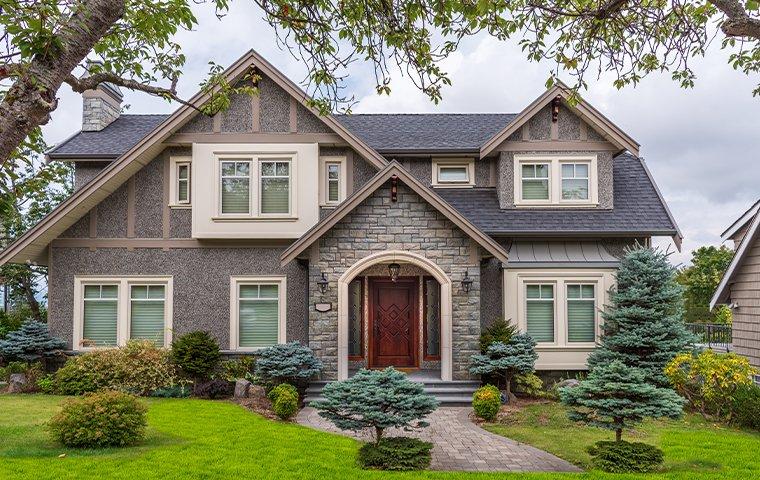 Regardless of how much you clean your house, pests can still find their way in. Food sources and nesting materials attract roaches, ants, rodents, and other pests to your home. Once they're inside, it's only a matter of time before they start breeding and become a full-blown infestation.

The recommended way to deal with critters is to get professional home pest control services from a reputable company like BHB Pest Elimination. BHB has been servicing homes in Brick and the surroundings since 1969, and our team of experts has the knowledge and experience to get rid of any pest.

We rely on a four-part method to eliminate pests from your home:
Inspection: We start by thoroughly examining your property to identify the type of pests and the areas they're nesting in.
Treatment: Once we know what we're dealing with, we'll share our findings and develop a plan to get rid of the pests.
Monitoring: We can quickly deal with any new infestations and deal with the threat early using monitoring equipment. To successfully do this, we use a combination of monitors and bait stations.
Recurrent treatment: This typically occurs every quarter and helps to keep your home pest-free all year round.
Aside from our general home pest control services, we also offer specialized services to deal with specific pests. These include services for bed bugs, flies, mosquitoes, rodents, termites, ticks, and wildlife.

So, if you're looking for a seasoned and reliable pest control company in Brick, give BHB Pest Elimination a call today.
Commercial Pest Control In Brick
Pests aren't only a nuisance; they can also pose a serious threat to your business. Rodents and cockroaches can contaminate food sources, while flies and mosquitoes spread diseases.

What's worse? Pest infestations can occur without you even knowing it, so it's so important to have comprehensive commercial pest control services in place.

At BHB, we offer commercial pest control services to a wide range of businesses in Brick, including:
Doctors' offices
Hotels
Property management
Restaurants
Schools
Warehouses
Once you contact us, we'll take the time to listen to you and understand your specific needs. We'll then conduct a detailed inspection of your property. We will check the interior and exterior of your building and the surrounding area. We'll develop a customized plan to eliminate the pests and keep them from returning.

Our treatment solutions use EPA-approved products designed to be safe for humans, pets, and the environment. We're affiliated with the New Jersey Pest Management Association (NJPMA) and the National Pest Management Association (NPMA), so you can be sure that you're in good hands.

Request your free inspection and enjoy peace of mind knowing that your business is pest-free.
How Dangerous Is It To Have Raccoons On My Brick Property?
Raccoons are common in Brick, and while they might look cute, they can be quite dangerous. Raccoons are vectors of rabies and other diseases, which are at times passed on to humans and pets. They're also known to attack people when they feel threatened.

These critters are drawn to properties that offer food and shelter, so it's crucial to take measures to prevent them from getting on your property. Some tips to raccoon-proof your home or business include:
Keep garbage cans tightly sealed.
Remove bird feeders.
Trim trees and shrubs around your property.
Seal off any openings into your attic or crawlspace.
If you do find a raccoon on your property, don't approach it. Contact your local Brick wildlife control company for assistance in removing the raccoon from your property.

BHB Pest Elimination is a leading provider of pest control services in Brick. We use one-way tunnels and humane trapping methods to get rid of raccoons safely and effectively. Call us to schedule your free inspection.
What Everyone In Brick Needs To Know About Mosquito Dangers
Mosquitoes are more than a mere nuisance – they can also be dangerous. These pests carry and transmit diseases, such as malaria, Zika virus, West Nile virus, and yellow fever.

In addition to causing diseases, mosquitoes can also cause allergic reactions in some people. Symptoms of a mosquito bite allergy include swelling, redness, and itching. In severe cases, anaphylaxis can occur.

There are steps you can take to shield your family and yourself from mosquitoes, such as:
Wearing long-sleeved shirts and pants when outdoors
Using a mosquito repellent spray or cream
Remaining indoors during dawn and dusk, when mosquitoes are most active
Eliminating any standing water around your property
If you have a mosquito problem on your property, contact BHB Pest Elimination, we offer comprehensive mosquito control services to help keep your family safe.

We'll ensure no mosquitoes remain on your property. Call us today to learn more about our mosquito control services or schedule a free inspection.
Using his years of experience and dedication to helping others, BHB Pest Elimination's owner Michael Broder not only puts an end to all your pests problems but advises on how to run your business as well!
Our Business Strategy
"RUN" Your Business! by BHB Pest Eilimination
Reliable
Pest Control Services
In business since 1969, BHB Pest Elimination is the best choice for complete pest elimination. Providing long-term solutions for homes and businesses, we find the source of your pest problem so that we can treat the root cause and not just the symptoms. When you choose BHB Pest Elimination, you don't have to settle for pest control; you can demand elimination because that's what we deliver.
"Very happy with the service and the follow-up to make sure we had a good experience. Jessy was great and always kept us informed of what he was doing and the next steps. I will defiantly use BHB for my Pest Control again."
Request a Free Inspection
Contact Us