Scarsdale, NY Pest Control
Comprehensive Pest Management In Scarsdale, NY
Scarsdale, New York, is a cozy village in Westchester County located just outside of the hustle and bustle of the city. However, like anywhere else in New York, its residents are constantly threatened by the many dangerous and nuisance pests that call New York state home. When we think about pest control, we don't usually think about the severity of pest infestations.
Why spend money on pest control when you can get rid of bugs yourself? Unfortunately, many home and business owners who handle pests on a case-by-case basis wind up learning the hard way how pest issues can negatively affect their health, home, and property. If you're a Scarsdale resident, your best bet is always to sign on with a trusted pest control professional to provide effective and lasting protection to your home or commercial property. Look no further than BHB Pest Elimination.
Home Pest Control In Scarsdale, NY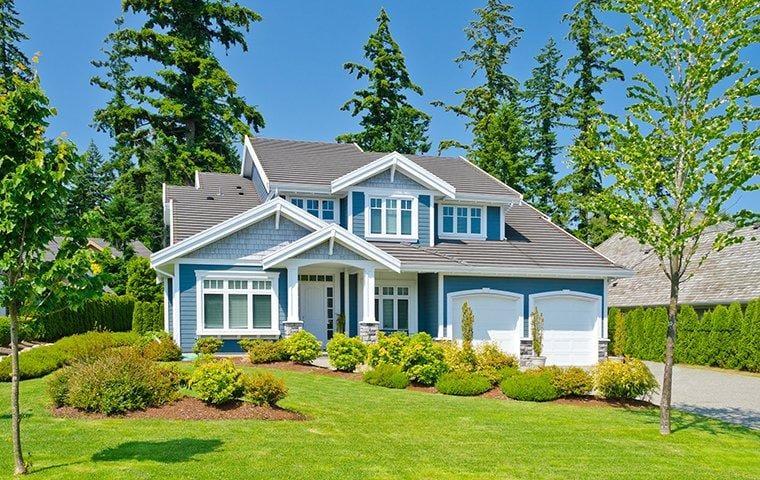 When you enlist the services of BHB Pest Elimination, you aren't just getting the luxury of not having to deal with pests in your home anymore. You also get the peace of mind that comes with knowing your family, pets, and home are safe from health hazards and damage.
Take roaches or rodents, for example. These pests love to hang out in sewers and landfills, so they'll bring all sorts of harmful bacteria into your house. These infestations often result in salmonella, E.coli, or worse when left unattended.
When it comes to pests, health hazards are just the tip of the iceberg. Rodents also cause a ton of property damage in and around your home with their incessant chewing, while smaller pests like carpenter ants will create nests within your wooden structures that can cost you hundreds of dollars worth of repairs. And, of course, termites will literally eat you out of house and home!
If you're not protecting your home with professional residential pest control services from BHB, it's going to cost you - one way or another.
Commercial Pest Control In Scarsdale, NY
Local business owners need to be even more diligent about their pest control practices than homeowners. Nothing kills a business's reputation faster than clients and customers getting swarmed by insects coming through the door or seeing a rodent or roach behind the counter. Fortunately, BHB has some of the most effective commercial pest control solutions in the Northeast, keeping your business' reputation safe from a devastating pest sighting. Every business owner knows that customers with camera phones are dangerous: one pest sighting and everyone in town will know about it within a few hours.
Furthermore, invasive pests pose a threat to your employees and your inventory. Health issues from roach or ant infestations can disrupt production or make for a dangerous working situation (not to mention the possibility of a failed health inspection). With monthly services and on-call technicians, however, BHB can keep your inventory, employees, and reputation safe from the damaging effects of our local insect populations. Contact us today and discover why commercial pest control through BHB Pest Elimination is the perfect solution for any Scarsdale business owner looking to protect their investment.
Are Flies In Scarsdale, NY Dangerous?
Another excellent service from our BHB pest technicians will allow you to minimize housefly activity around your property and in your home. As New York residents, we are used to houseflies, but many people don't know that they can bring health hazards into your home. Think about where flies typically live: dumps, landfills, trash cans, etc. Living off of the waste that humans create, they'll attempt to find any way they can to get into your garbage and, more importantly, your kitchen.
If you're worried about flies in and around your Scarsdale home, try this. Next time a fly gets into your house, try to keep track of every surface the fly lands on as you chase it around with a swatter. Then, consider that nearly every surface the fly lands on could now be contaminated. That will make you want to pay closer attention to your fly-prevention methods.
Now, you can limit fly attraction to your home by sealing up your garbage in secure containers and cleaning up pet waste from the yard, but there are no guaranteed forms of DIY pest control. If you want to make sure your home and family are safe from harm, then you're going to want to give our BHB pest technicians a call and receive our reliable fly control service.
Three Easy Things Everyone In Scarsdale, NY Can Do To Avoid Bed Bugs
When it comes to pest prevention, bed bugs should be at the top of your list. These tiny pests will feed on your blood at night, which is why prolonged infestations can lead to skin damage, insomnia, and anemia that last long after eliminating the pests. Worse, bed bugs breed quickly and can get into even the smallest nooks and crannies around your home, making treating an active infestation a nightmare.

Luckily, there are ways you can prevent them in your Scarsdale home. You can avoid bed bug infestations in just three easy steps:
Check your bags after you travel or visit a travel hub. Places like hotels, bus stations, and airport terminals have bags from all over, and bed bugs will slowly migrate from bag to bag if given the opportunity. A careful eye could save you from bringing these pests into your house.
Another high-risk bed bug activity is buying secondhand furniture. You'll want to inspect any furniture you buy for the signs of bed bug activity before you purchase it. These include tiny bloodstains, rust-colored rings from bed bug excrement, and a musty odor.
Finally, the best way to avoid a bed bug infestation or to get rid of an existing problem is to enlist the professional services of BHB. Bed bugs can happen to anyone, but we're here to help.
Whether you're battling bed bugs or just trying to keep your customers safe, BHB Pest Elimination should be your first call. Keep your home or business pest-free today by enlisting the help of our friendly, knowledgeable pest technicians who can get you the best prices on the services you need. Contact us today and discover why professional bed bug treatment from BHB Pest Elimination is the perfect solution for bed bug-infested homes.
Using his years of experience and dedication to helping others, BHB Pest Elimination's owner Michael Broder not only puts an end to all your pests problems but advises on how to run your business as well!
Our Business Strategy
"RUN" Your Business! by BHB Pest Eilimination
Reliable
Pest Control Services
In business since 1969, BHB Pest Elimination is the best choice for complete pest elimination. Providing long-term solutions for homes and businesses, we find the source of your pest problem so that we can treat the root cause and not just the symptoms. When you choose BHB Pest Elimination, you don't have to settle for pest control; you can demand elimination because that's what we deliver.
"Very happy with the service and the follow-up to make sure we had a good experience. Jessy was great and always kept us informed of what he was doing and the next steps. I will defiantly use BHB for my Pest Control again."
Request a Free Inspection
Contact Us