Plymouth Meeting, PA Pest Control
Effective Pest Solutions For Plymouth Meeting, PA Properties
Straddling the nearby townships of Plymouth and Whitemarsh, Plymouth Meeting, Pennsylvania, is one of the most interesting census-designated places in Montgomery County. Founded as a settlement in 1686, this small town changed history as one of the first American colonies in modern history. Today, the humble village of Plymouth Meeting has reached approximately 7,000 people, slowly growing in size to match its surrounding cities. Home and business owners love spending time at the Plymouth Meeting Mall, as well as the IKEA U.S. headquarters. Visitors are encouraged to visit the Plymouth Meeting House, an interesting piece of Quaker history, anytime they pass by. Plymouth Meeting, PA, is a town remembered for its close connection with people, communities, and each other. However, this area is also historically known for its deep-rooted issues with pest activity.
It's no secret that ants, roaches, and rodents are notorious invaders of Plymouth Meeting properties, taking down homes and businesses with just a few simple actions. BHB Pest Elimination believes that no Plymouth Meeting property owner should ever have to feel threatened by pests or their unwanted activities. Dedicated to producing plans that matter, our residential, commercial, and specialty pest controls have outperformed our competitors since 1969. Learn more about the BHB Pest Elimination difference by contacting our crew today.
Home Pest Control In Plymouth Meeting, PA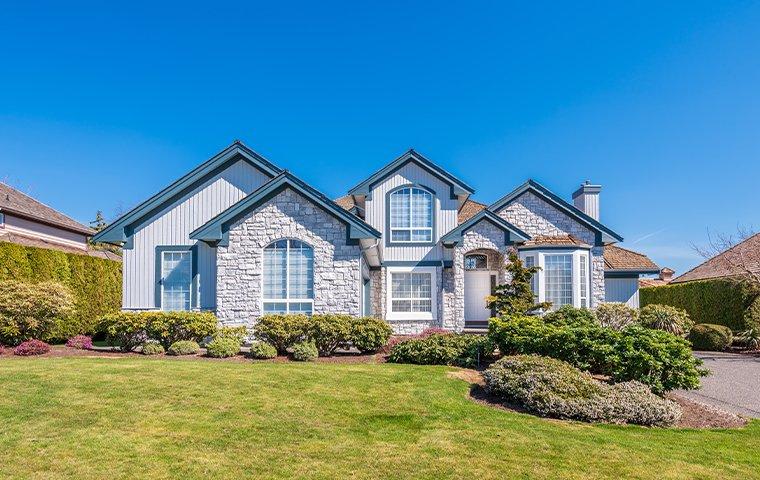 There are hundreds of residential pest control plans available to Plymouth Meeting homeowners. From annual programs to weekly check-ups, the choices seem very overwhelming. How do you choose the best pest control plan, and what protective elements should you have to keep your family safe?
BHB Pest Elimination offers residential pest control programs that visit your property once every three months. We address all of your seasonal pest concerns, creating an atmosphere of open communication and respect by checking in with you as often as possible. Below is how a residential pest treatment from BHB Pest Elimination might look like on your property:
An initial inspection that observes your home for signs of pests.
A treatment program that is developed with all your needs in mind.
Recurring follow-up visits that ensure your home is protected – or your money back!
Let BHB Pest Elimination make a difference for your family. Submit an online contact form to connect with a Plymouth Meeting representative as soon as possible.
Commercial Pest Control In Plymouth Meeting, PA
Every one of your commercial pest control visits should be meaningful, actionable, and results-driven. At BHB Pest Elimination, we make your goals a reality by building customized plans for all business owners and their families. Our commercial pest control services often come with the following elements:
Protection against more than 40 different species of common pest.
Access to specialty services and unique pest protections.
Traditional and green treatment options.
Strong Integrated Pest Management used for low-toxicity visits.
A 100% Pest Free Guarantee that covers your entire business.
Don't just survive the encroaching Plymouth Meeting pests, thrive with BHB Pest Elimination. Use our online contact form to set up an initial inspection.
Why Plymouth Meeting Homeowners Need Termite Protection
Termites might not seem like a huge problem for your Plymouth Meeting home. However, nothing could be further from the truth. Not only are these pests relatively common and particularly well-sighted in this area, but they are also known for being some of the most destructive animals on planet Earth. Termites can destroy all you have worked to achieve. To make matters worse, these insects do not need sleep, rest, or breaks, allowing them to consume wood 24 hours a day.
Here are a few additional reasons why homeowners need termite protection programs:
Termites cause $5 billion worth of damages per year.
Homeowner's insurance policies do not cover the vast majority of termite damage.
Many termite infestations are difficult to detect until their presence is too big to ignore.
Bring in the reputable team at BHB Pest Elimination to address all termite-related concerns. We would be happy to do a termite inspection at your convenience.
Ant Control Tips For Your Plymouth Meeting Home
Nobody wants to see ants crawling around their sidewalks, driveways, or home interiors. Below are a few quick and easy ant control tips for struggling Plymouth Meeting homeowners.
Perform a deep cleaning of the home at least once per quarter. This will remove any crumbs, smears, or food spills that could be attracting ants.
Look for ways to manage ant activity in and around the premises. Maintain the yard as much as possible, trimming branches and grass to a manageable height.
Get ongoing ant protection programs from the crew at BHB Pest Elimination.
Confirm your ant control program with BHB Pest Elimination today. We are standing by to take your phone call at a time convenient to you.
Using his years of experience and dedication to helping others, BHB Pest Elimination's owner Michael Broder not only puts an end to all your pests problems but advises on how to run your business as well!
Our Business Strategy
"RUN" Your Business! by BHB Pest Eilimination
Reliable
Pest Control Services
In business since 1969, BHB Pest Elimination is the best choice for complete pest elimination. Providing long-term solutions for homes and businesses, we find the source of your pest problem so that we can treat the root cause and not just the symptoms. When you choose BHB Pest Elimination, you don't have to settle for pest control; you can demand elimination because that's what we deliver.
"Very happy with the service and the follow-up to make sure we had a good experience. Jessy was great and always kept us informed of what he was doing and the next steps. I will defiantly use BHB for my Pest Control again."
Request a Free Inspection
Contact Us