New Brunswick, NJ Pest Control
Effective Pest Management In New Brunswick, NJ
New Brunswick, NJ, is a lively college town with a lot to offer. Rutgers provides quality education, there are many local activities to participate in, and there's an exciting downtown scene to enjoy. However, there's something else lurking around town that we're not too proud of, pests! Pest infestation is a year-round threat for New Brunswick property owners, and everyone needs to consider their pest control needs.
If you're looking for the absolute best protection in all of Middlesex County, you've found it. BHB Pest Elimination is more than a pest control company; we're a pest elimination company. Since 1969, our family-owned and operated company has provided long-term pest solutions throughout New Brunswick and the surrounding areas. Our team motto is "don't settle for pest control, demand elimination," and that's exactly what we strive to do. Call us to learn more.
Home Pest Control In New Brunswick, NJ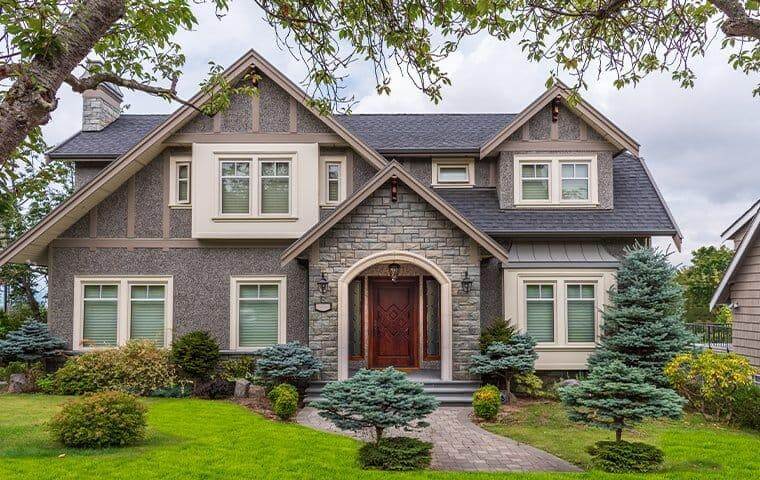 If you own a home in New Brunswick, it's important to consider your pest control needs. Our residential pest control solutions give you and your loved one peace of mind knowing your home is guarded against infestation.
Here at BHB Pest Elimination, we offer complete coverage from a variety of common household pests, some of which include ants, rodents, flies, mosquitoes, bed bugs, termites, crickets, stinging insects, and pantry pests.
Our team of qualified experts identifies and eliminates the infestation source, treating the problem in a proactive way, not a reactive way. We are highly dedicated to quality customer service, and we work hard to maintain strong customer relationships that last for years to come.
Whatever problem you're facing, you're not in it alone. We're here to help, so reach out, and we'll get the ball rolling.
Commercial Pest Control In New Brunswick, NJ
There are a lot of businesses here in New Brunswick, which is why it's essential to assure you don't fall behind when it comes to pest infestation. It is a fast way to bring your business down, and BHB Pest Elimination offers the protection you deserve. We are proud to keep up with the competition by providing comprehensive commercial pest control solutions to a long list of facilities, some of which include hotels, restaurants, bars, warehouses, office buildings, schools, and doctor offices.
We offer specialty services for schools using a strict IPM (Integrated Pest Management) system to work with the superintendent. Our team will proactively plan to ensure everything is correctly set before treatment. Depending on the individual needs of your business and property, we schedule ongoing service visits on a weekly, bi-weekly, monthly, or quarterly basis to keep your facility free of pests continuously. Contact us for a detailed estimate.
What New Brunswick, NJ Homeowners Ought To Know About Bed Bug Control
Bed bugs are a complete nightmare. They are parasitic pests that feed on human blood while we're asleep. That's right, they sneak around at night, hiding in our bedding and sheets just waiting for their food source (us) to go to bed. Because they're nocturnal, bed bug activity can be hard to detect. That's why it's important to do all that you can to prevent infestations from occurring in the first place.
If you want to reduce your chances of experiencing bed bug activity, it's important to be proactive. Here are a few helpful suggestions that can be useful in your bed bug control efforts:
Check items for bed bugs before bringing them inside.
Reduce clutter around the home.
Steam clean upholstery, curtains, carpets, and rugs.
Use mattress and box spring encasements.
Wash & dry all linens, bedding, and clothing on high heat.
Look no further than the experts at BHB Pest Elimination for the best protection from bed bug activity. Our team offers complete bed bug detection and extermination services that guarantee you a safe, pest-free property throughout the year. Our bed bug control solutions are thorough, effective, and always dependable. Call us today to learn more.
The Importance Of Termite Control In New Brunswick, NJ
Termites may be small and hard to identify, but these wood-eating pests can cause large-scale destruction. They like to eat and burrow through damp, rotting wood. They create intricate mud pathways called gallery tunnels, in which they nest and travel from site to site. This weakens the wood and damages the structural integrity of your home and business, putting you and everyone inside the property at risk.
Not only do termites hurt the structural integrity of your property, but they can cost you a pretty penny. It is estimated that U.S. home and business owners spend five billion dollars on termite repair and prevention costs every year. BHB Pest Elimination offers complete termite control and prevention services you can count on. Contact us today to set up an initial service visit; we're here to help.
Using his years of experience and dedication to helping others, BHB Pest Elimination's owner Michael Broder not only puts an end to all your pests problems but advises on how to run your business as well!
Our Business Strategy
"RUN" Your Business! by BHB Pest Eilimination
Reliable
Pest Control Services
In business since 1969, BHB Pest Elimination is the best choice for complete pest elimination. Providing long-term solutions for homes and businesses, we find the source of your pest problem so that we can treat the root cause and not just the symptoms. When you choose BHB Pest Elimination, you don't have to settle for pest control; you can demand elimination because that's what we deliver.
"Very happy with the service and the follow-up to make sure we had a good experience. Jessy was great and always kept us informed of what he was doing and the next steps. I will defiantly use BHB for my Pest Control again."
Request a Free Inspection
Contact Us