Pest Control In Wayne, New Jersey
Wayne might be one of the best locations because you can easily travel to the city, upstate, or the shore. All this while maintaining the suburban feel many desire. Wayne has also marked its place in pop culture as part of the backdrop for the Sopranos.
Many pests are opportunistic, so residential and commercial properties risk infestations. No matter who you are, consider the benefits of professional pest control. Choosing the right company to work with can be difficult, but it doesn't have to be.
BHB Pest Elimination has provided Passaic County pest control for over 50 years, an experience you will not find anywhere else. Our success comes from our determination to build relationships with our customers and offer individualized treatment plans rather than one-size-fits-all solutions like other companies. With BHB Pest Elimination, you will receive a free pest inspection and our pest-free guarantee.
Residential Pest Control In Wayne, NJ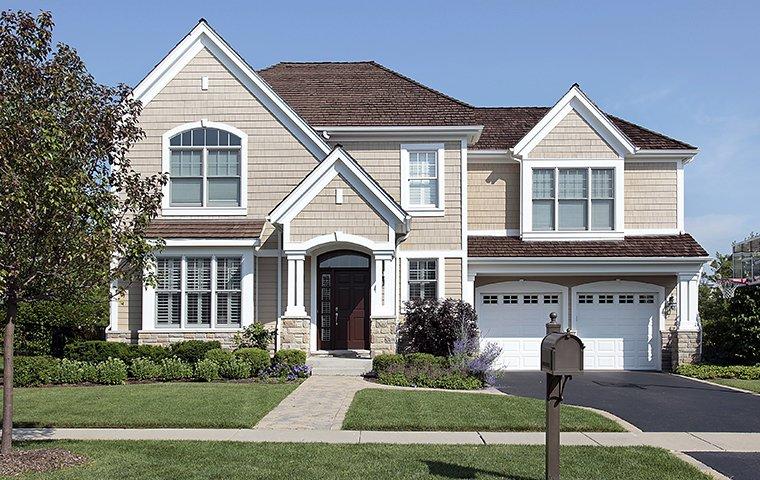 Keeping pests out of your home might seem easy with all of the over-the-counter (OTC) products available, but the truth is, these products are ineffective and can be dangerous when misused. To ensure the pest control you are spending money on works and isn't putting you or your family in more danger, look to our experts at BHB Pest Elimination.
Our four-part home pest control process includes the following:
Inspection: We look for signs of pests, infestation sources, and harborage areas. Using inspection findings, we will customize a plan and make recommendations to help you best prevent future pests.
Monitoring: Using a combination of monitors and baits, we will be able to monitor active infestations to know when they are eliminated and keep an eye on new ones as they form.
Treatment: Using various products, we will treat your pest problems based on your home's needs. Products we use may include gel bait, liquids, dust, or granular products.
Follow up: Our quarterly recurring treatments allow us to implement proactive measures for seasonal pests, keeping your home pest-free.
BHB Pest Elimination keeps the safety of your children and pets in mind while we service your property, so call us today to schedule your free inspection.
Commercial Pest Control In Wayne
A pest infestation on a commercial property will not only affect the health and safety of customers and employees, but it can severely damage a reputation. To protect your business, patrons, and the people that work for you, hear how BHB Pest Elimination can help.
Our commercial pest control process includes:
Inspection: First, one of our expert technicians will talk with you about concerns and learn details regarding pest issues you are experiencing. Then, they will inspect for conducive conditions and pest activity.
Treatment: Our careful inspection of your property's interior and exterior will help us develop a custom plan using various methods to eliminate active pest problems and prevent future ones.
Follow Up: Depending on your needs, we will return weekly, bi-weekly, monthly, or bi-monthly to keep your facility pest-free.
Don't attempt independent pest control, as it will only cost you more time and money. Your business, staff, and clientele deserve the best. Call us at BHB Pest Elimination instead.
Why Termites In Wayne Are Dangerous
Termites aren't dangerous because they bite, sting, or spread disease, but because of the damage they cause. Damage depends on the type of termite you are dealing with, the colony's size, and how long they have been present. In some cases, termites can lead to a collapse.
Also, subterranean termites, which need a lot of moisture to survive, can promote mold growth. Subterranean termites are attracted to water-damaged and rotting wood, so mold spores make their way into the air and spread when they chew through this kind of wood. Don't overlook termites; it may prove to be disastrous. If you are worried about this pest in your Wayne home, call BHB Pest Elimination.
How Can I Make My Wayne Home Unattractive To Rodents?
Rodents are a common problem for many homes in the Wayne area. These critters are opportunistic and have learned they can rely on humans to access food and other necessary resources. Because of this, it is essential that you make your home unattractive to rodents as you could unknowingly be inviting them in.
Here are a few things you can do to keep rodents away:
Keep your home clean and free of food debris.
Store open food properly; airtight containers are the best option.
Secure your garbage using bins with tight-fitting lids.
Don't leave dirty dishes or pet food out overnight.
Make necessary repairs to eliminate entry points like cracks in the foundation, gaps around windows and doors, uncovered vents, damaged screens, and holes along the roofline.
The best way to prevent a rodent problem is with ongoing professional pest control. Wayne residents can call us at BHB Pest Elimination for their rodent control needs.
Using his years of experience and dedication to helping others, BHB Pest Elimination's owner Michael Broder not only puts an end to all your pests problems but advises on how to run your business as well!
Our Business Strategy
"RUN" Your Business! by BHB Pest Eilimination
Reliable
Pest Control Services
In business since 1969, BHB Pest Elimination is the best choice for complete pest elimination. Providing long-term solutions for homes and businesses, we find the source of your pest problem so that we can treat the root cause and not just the symptoms. When you choose BHB Pest Elimination, you don't have to settle for pest control; you can demand elimination because that's what we deliver.
"Very happy with the service and the follow-up to make sure we had a good experience. Jessy was great and always kept us informed of what he was doing and the next steps. I will defiantly use BHB for my Pest Control again."
Request a Free Inspection
Contact Us