Garden City, NY Pest Control
Reliable Pest Control Solutions In Garden City, NY
Are you tired of finding destructive and dangerous pests in your Garden City home or business? Do you wish there was an effective way to get rid of those pests and keep them away in the future? If so, the professionals here at BHB Pest Elimination can help. Since 1969, we've provided excellent pest management services for residential and commercial property owners throughout New York City. No matter what pest problem you're facing, BHB Pest Elimination is the right choice for complete pest elimination. Our goal is to offer ongoing services that will protect your Garden City home or business throughout the entire year. Don't hesitate to reach out to us today to find out more about all of our excellent pest control services and prevention methods.
Home Pest Control In Garden City, NY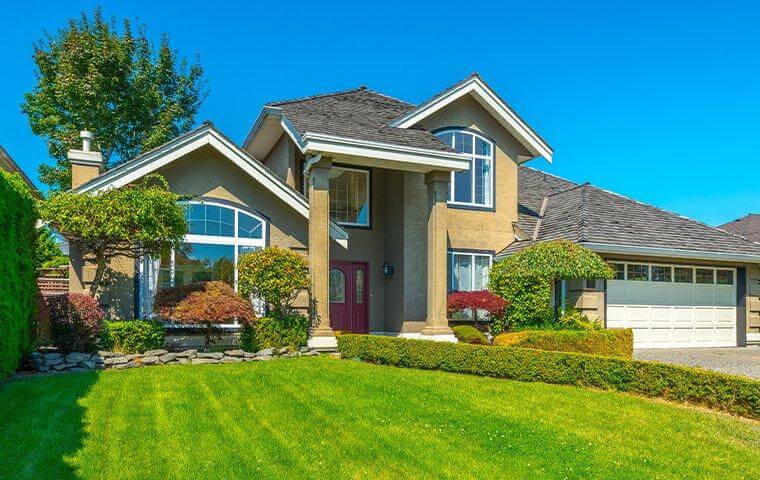 When you return home after a stressful day out, the last thing you want to deal with is a pest infestation. Unfortunately, many pests thrive in and around Garden City homes and have no problem making themselves comfortable on your property.
Rodents, insects, and other pests are always searching for new opportunities to invade your home, which is why professional pest control is a must. To protect your Garden City home and family from pests, the professionals at BHB Pest Elimination offer excellent residential pest control options.
Our home pest control process begins with a detailed inspection of your property to identify current pest activity and areas of concern. Then, we'll develop a customized treatment plan based on the needs of your budget, home, and schedule.
Don't wait for pests to invade your home and threaten the health of your family. Instead, turn to BHB Pest Elimination for reliable and trustworthy pest control solutions.
Commercial Pest Control In Garden City, NY
As a business owner, you're no stranger to the many challenges that come with running a successful business. Whether keeping your customers satisfied or maintaining a clean, healthy work environment for your employees, you do everything you can to ensure your business runs smoothly. Unfortunately, invading pests threaten your health, revenue, and reputation. The best way to protect your Garden City business from the area's toughest pests is with help from the skilled technicians here at BHB Pest Elimination. We provide customized commercial pest control services to target your pest problems at their source and prevent them from returning. Give us a call today for more information about our commercial pest control services or to request your free inspection.
Rodent Control Solutions In Garden City, NY
Rodents are one of the most common pests found in Garden City properties. Though rodents come in many different colors, shapes, and sizes, they all share one characteristic: sharp front incisors that grow continuously throughout their lives. The most significant problems rodents cause when they get into homes and businesses are contaminating food items, spreading diseases, and causing property damage. These common pests reproduce rapidly, which means even a small infestation is cause for concern. If rodents are living in or around your Garden City property, don't hesitate to reach out to the professionals here at BHB Pest Elimination. We have what it takes to identify, eliminate, and prevent all kinds of common pests, including rodents. Get in touch with us today to learn more about all of our rodent control options and solutions.
Four Easy Ways To Identify Termite Activity In Garden City, NY
Termites are common insect pests that live in massive underground colonies and feed on cellulose, a material found in wood. Termite nests can contain anywhere between 60,000 and one million individual termites. The larger a termite colony grows, the faster and more significant their damage becomes. One of the best ways to minimize the potential damage termites cause is learning how to identify their presence.
Signs of termite activity in your Garden City home or business include:
1. Mud tubes - Termites build mud tubes to protect themselves from drying out in the sun. These mud tubes extend from their nests to wooden portions of your home.
2. Visible damage - Although most termite damage is inflicted where it can't be seen, termites may leave behind visible signs of damage as well. Bubbling paint, cracks in your ceiling, and maze-like patterns in your furniture are all signs of visible termite damage.
3. Swarmers - Mature termite colonies produce winged reproductive termites. The purpose of termite swarmers is to establish new colonies a short distance away from the nest they originally came from. These new colonies are called satellite colonies.
4. Discarded wings - When termite swarmers find a suitable location to build their nests, they shed their wings and get to work. Shed termite wings can be found around the exterior of your property and often resemble fish scales.
Termites are destructive insects that require professional attention. If you believe termites are living in or around your Garden City property, contact the professionals at BHB Pest Elimination today to get started with our reliable termite control service.
Using his years of experience and dedication to helping others, BHB Pest Elimination's owner Michael Broder not only puts an end to all your pests problems but advises on how to run your business as well!
Our Business Strategy
"RUN" Your Business! by BHB Pest Eilimination
Reliable
Pest Control Services
In business since 1969, BHB Pest Elimination is the best choice for complete pest elimination. Providing long-term solutions for homes and businesses, we find the source of your pest problem so that we can treat the root cause and not just the symptoms. When you choose BHB Pest Elimination, you don't have to settle for pest control; you can demand elimination because that's what we deliver.
"Very happy with the service and the follow-up to make sure we had a good experience. Jessy was great and always kept us informed of what he was doing and the next steps. I will defiantly use BHB for my Pest Control again."
Request a Free Inspection
Contact Us