Effective Pest Solutions For Bronx, NY Properties
For many people, there is no better place to live than the Bronx. The energy and the sounds of the city, the famous zoo, and, of course, the Yankees are just a few reasons people love the Bronx. If you live here and love it, you know how great it can be. You also know that pests can be a major problem in the city.
Fortunately, at BHB Pest Elimination, we can help keep you living pest-free in the Bronx. We have over 50 years of experience eliminating pests in the Bronx and the rest of the greater NYC area. Aside from our years of experience, here are just a few reasons to choose us for all your pest control needs:
We build long-term pest control solutions.
We make customer service our highest priority.
We are Green Shield certified.
We use Integrated Pest Management methods.
We are members of the New York Pest Management Association, the National Pest Management Association, New Jersey Pest Management Association, New York City Hotel Association, and the New York City Hospital Alliance.
Call us today and let us get to work eliminating all your pest problems.
Home Pest Control In Bronx, NY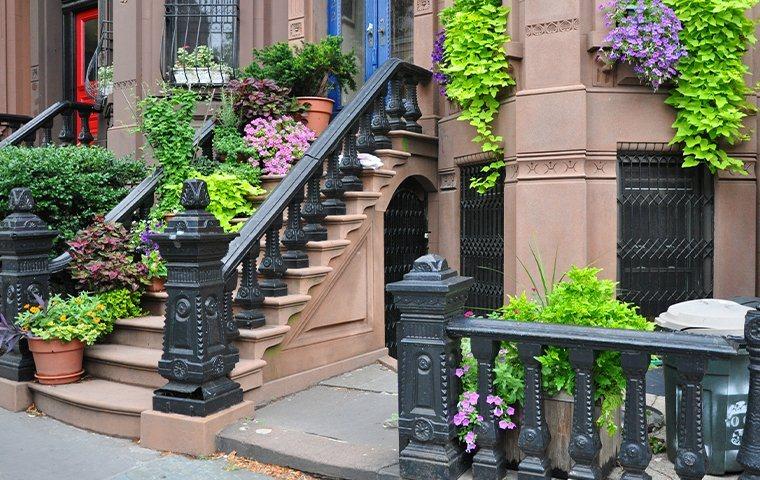 Are pests a problem in your home? Do you have rats, roaches, or other pests preventing you from living peacefully and enjoying time with your family and friends? If so, contact us at BHB Pest Elimination today.
Our four-step method of residential pest control will eliminate any pest problems you face and help prevent them from returning. We start by inspecting your home thoroughly because we know that getting to the source of your pest problem is the best way to eliminate it quickly. After our inspection, we will discuss our findings with you and begin a treatment plan. We also schedule follow-up services, usually quarterly, to help keep pests away.
Our goal is to not just treat the symptoms of the pests around your home but eliminate them by providing long-term solutions. You can also rest assured that all our treatments come with our pest-free guarantee. If pests come back between scheduled visits, so will we.
Commercial Pest Control In Bronx, NY
We know you have enough going on without worrying about pest control when it comes to running a business. Whatever your business, we have experience with it. Here are just some of the commercial properties we specialize in treating:
Doctor's offices and medical buildings
Hotels
Apartments
Office buildings
Restaurants
Schools
Warehouses
We begin every commercial treatment with a thorough inspection of your building. We will identify hard-to-see signs of pest infestation and recommend steps you can take to keep pests away. Then we will treat your facility using a variety of methods based on your specific pest pressures.
With years of experience in commercial pest control, you can feel confident knowing that BHB Pest Elimination has your commercial pest control needs covered. We'll worry about pests, so you can worry about running your business.
What Is The Best Way To Control Rodents In the Bronx?
The Bronx and NYC, in general, are known to be popular residences for rodents. Who could forget the famous "pizza rat" that was all over the internet? With how prevalent rodents are in the city, you need to take steps to keep them out of your home. Here are some things you can do:
Use door sweeps on exterior doors.
Install screens over vents and chimney openings.
Seal cracks around your home's foundation and replace loose mortar and weather stripping.
Store firewood at least 20 feet from your home.
Keep food stored in airtight containers.
Dispose of garbage and clean garbage cans regularly.
We can use a variety of treatment options to help eliminate these pests and prevent them from returning. We will deploy bait stations and traps to catch rodents around your home. Once we have eliminated all the rodents, we will begin our exclusion and sanitation work to keep them from coming back. In some cases, we will use BurrowRX, a carbon monoxide machine that can treat rodents in hard-to-reach places.
If rodents are a problem in your home, call us today for our rodent control. We can start eliminating them today and ensure they don't come back.
Four Ways To Prevent Flies In Bronx Restaurants
Flies are the last thing you want around at mealtime. And if you run a restaurant in the Bronx, you know that flies can be a real problem for your business. Here are some steps you can take to make sure flies won't drive away your patrons:
Clean and wipe counters and cutting surfaces regularly.
Keep all food refrigerated when it isn't in use.
Use screens to cover doors, windows, and vents to limit access.
Keep trash cans, drains, and drain traps clean.
Don't let flies become a problem around your restaurant. Our commercial pest control specialists can develop a customized plan to keep flies and other pests away from your restaurant with our fly control services.
Using his years of experience and dedication to helping others, BHB Pest Elimination's owner Michael Broder not only puts an end to all your pests problems but advises on how to run your business as well!
Our Business Strategy
"RUN" Your Business! by BHB Pest Eilimination
Reliable
Pest Control Services
In business since 1969, BHB Pest Elimination is the best choice for complete pest elimination. Providing long-term solutions for homes and businesses, we find the source of your pest problem so that we can treat the root cause and not just the symptoms. When you choose BHB Pest Elimination, you don't have to settle for pest control; you can demand elimination because that's what we deliver.
"Very happy with the service and the follow-up to make sure we had a good experience. Jessy was great and always kept us informed of what he was doing and the next steps. I will defiantly use BHB for my Pest Control again."
Request a Free Inspection
Contact Us