Pest Control In Commack, New York
Many think Commack is one of the best places to live in New York, thanks to its suburban feel and the community's overall safety. Residents of Commack range from younger professionals to families settling down and retirees. This community has a lot to offer in restaurants, parks, and coffee shops, but unfortunately, the area also has its share of pest issues.
At BHB Pest Elimination, we know that pest infestations are a reality of life, no matter how annoying they may be. We strive to give Commack residents the best Suffolk County pest control possible by tailoring our residential and commercial treatment plans to your specific needs and priding ourselves on excellent customer service.
To reclaim your Commack property from pests, give us a call today.
Residential Pest Control In Commack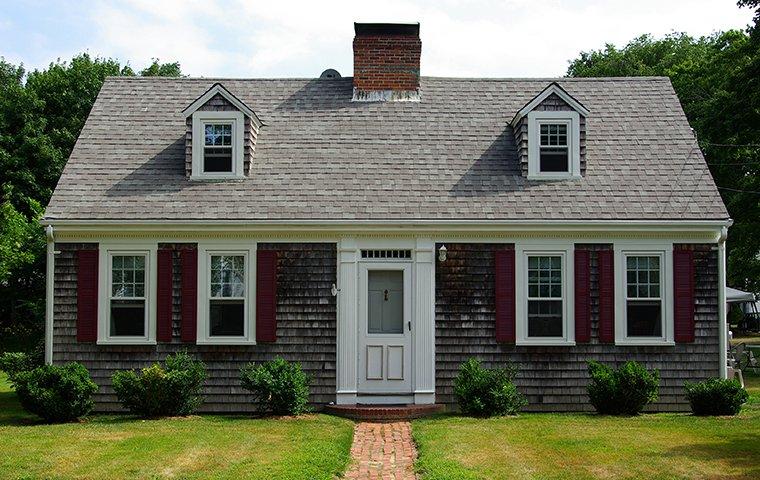 Your Commack residence deserves to be a peaceful pest-free space for you and your loved ones to live easily without the risk of destruction or illness caused by unwanted pest invaders. At BHB Pest Elimination, we know that pest control can sometimes seem overwhelming but is a vital step in keeping your home or apartment protected.
All of our residential pest control plans begin with discussing your concerns and an in-depth inspection of your residence's exterior and interior. From there, we work with you to develop tailored pest control solutions that eliminate active infestations and protect your property from pests in the long term. This focus on removing pest infestations for good makes us reliable.
Reach out to us today to learn more about protecting your home from pests or start with a treatment plan.
Commercial Pest Control In Commack
At BHB Pest Elimination, we understand the struggle many businesses face in keeping pests out and maintaining a safe and hygienic business. We service properties such as doctor's offices, hotels, schools, restaurants, and warehouses. We are skilled in providing long-term pest removal solutions instead of just controlling a problem and not treating the root cause of your pest infestation.
Our commercial pest control plans start with a discussion about your concerns and the main problem areas you've noticed with pests on your property. We complete a careful inspection of your property's interior and exterior that works to catch pest entry points, signs of pest activity, and conditions conducive to significant pest infestations.
We design our treatment plans based on your property's needs, your specific concerns, and the information gathered from our inspection, so you can ensure that every treatment plan is efficient and sure to remove your pest problem as quickly as possible.
Reach out to us at BHB Pest Elimination today for more information or to get started.
An All-Inclusive Guide To Ant Control For Commack Homeowners
Ant control is a crucial step for all Commack homeowners if you want to keep out invasions of this small, troublesome pest before they bring destruction and illness-causing bacteria to your property. When it comes to ant control, you can follow preventative steps such as:
Seal potential ant entry points around your home like the gaps around windows, doors, and your home's foundation.
Place all trash and waste in tightly sealable bags and dispose of them promptly.
Refrain from leaving out dirty dishes or food and drink spills.
Use airtight containers in pantry or other food storage areas.
Keep your yard clear of debris and the grass trimmed low.
All of these steps can help to deter ant infestations. Still, the only way to remove active ant infestations and stop this pest from running amok around your home is to contact us at BHB Pest Elimination for total ant control.
Why Yellow Jackets And Wasps Haven't Left Commack
Stinging insects setting up their homes around your Commack property can be a significant issue due to the aggressive nature of this pest and their tendency to sting anything they perceive as a threat. The reason these pests haven't left your Commack property can be a mix of warm weather keeping them hanging around and the fact that they have nests around your home or business.
To deter infestations of stinging insects from taking place on your property, you can take preventative steps. Clear yard debris, trim long grass or overhanging foliage and finish exposed wood—plant citronella and lemongrass around your yard to deter wasps.
Suppose you run into a wasp or yellow jacket nest on your property or find yourself dealing with an influx of this pest. In that case, you should contact us at BHB Pest Elimination as soon as possible to have an infestation safely removed.
Using his years of experience and dedication to helping others, BHB Pest Elimination's owner Michael Broder not only puts an end to all your pests problems but advises on how to run your business as well!
Our Business Strategy
"RUN" Your Business! by BHB Pest Eilimination
Reliable
Pest Control Services
In business since 1969, BHB Pest Elimination is the best choice for complete pest elimination. Providing long-term solutions for homes and businesses, we find the source of your pest problem so that we can treat the root cause and not just the symptoms. When you choose BHB Pest Elimination, you don't have to settle for pest control; you can demand elimination because that's what we deliver.
"Very happy with the service and the follow-up to make sure we had a good experience. Jessy was great and always kept us informed of what he was doing and the next steps. I will defiantly use BHB for my Pest Control again."
Request a Free Inspection
Contact Us