Long Beach, NY Pest Control
Expert Pest Services In Long Beach, NY
Known as the "City by the Sea," the scenic town of Long Beach, NY, is located along the picturesque beaches of the Atlantic Coastline. We have 3.5 miles of beaches, 2.1 miles of boardwalk, and an endless number of activities to do at any given time. Whether you're catching waves or dining at one of our many restaurants and bars, life in Long Beach is always a joy. That is until pests enter the picture. Long Beach homes and businesses are susceptible to pest infestation all year long, and it's essential to get the help you deserve.

Welcome to BHB Pest Elimination, a local, family-owned and operated company with over 50 years of experience in the world of pest control. Our team is highly dedicated to quality customer service, and we work hard to maintain strong customer relationships. We've been providing comprehensive residential and commercial pest control services since 1969, bringing a high level of expertise to every project we take on. If you own property in Nassau County or the surrounding areas, contact us today to address your pest control needs.
Home Pest Control In Long Beach, NY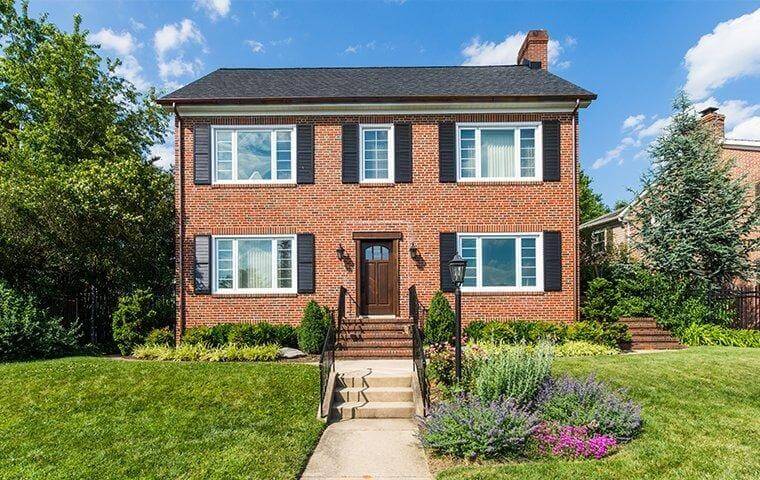 Our residential pest solutions give Long Beach homeowners the peace of mind they deserve to live a safe, pest-free life. Starting with an in-depth inspection, we identify all problem areas, signs of life, harborage spots, and sources of infestation. In addition to our general pest control solutions, we offer seasonal treatments for ants, termites, flies, stinging insects, mosquitoes, bed bugs, crickets, and rodents. Our team of highly trained pest experts uses trusted IPM (Integrated Pest Management) solutions to target the source of the infestation, treating the problem in a proactive way, not a reactive way. Whatever your pest problem, we're here to help. Reach out to us today and book your detailed inspection right away.
Commercial Pest Control In Long Beach, NY
Here at BHB Pest Elimination, we proudly service local businesses with complete commercial pest solutions. Our process starts with a thorough interior and exterior inspection, during which our techs look for current problems and potential future problems. We offer complete commercial pest control solutions to a variety of local businesses and facilities. Some of the properties we've serviced include hotels, restaurants, bars, warehouses, office buildings, property management, schools, doctors' offices, and many others. When we work with schools, we use a very strict IPM approach wherein we coordinate with the superintendent to plan everything before the pest treatment begins. Once we finish treating the area, we return for ongoing services weekly, bi-weekly, monthly, or quarterly to meet your needs. Call today to get started.
Are These Cockroaches In My Long Beach Kitchen?
Cockroaches are one of the most primitive living insects we know of, and there are around 4,000 species alive in the world today. They date back 320 million years ago, and they're extremely resilient pests that plan to stick around for a long time. As a homeowner, the last thing you want to see is a cockroach run across your kitchen, but how can you be sure that's what you really saw? To identify cockroaches, here are some of the basic characteristics to be aware of:
Body - Broad, flattened abdomens with six long longs.
Color- Reddish-brown to dark brown.
Features - Two large eyes, two ocelli, and two long antennae.
Head – Small in size, covered by a hard exterior.
Mouth – Directed down and backward.
Size – About as large as a thumbnail, sometimes bigger.
Some common signs of cockroaches include droppings, feces, and egg casings left around the house. You may also detect a musky odor or unusual scent around the house and see roaches crawling along walls and other active areas. The best way to protect your Long Beach home from cockroach infestation is to call in your local pest professionals. BHB Pest Elimination offers complete roach control and prevention solutions that local property owners can rely on all year long. Call today to get started.
How To Prevent Raccoons From Hanging Around Your Property In Long Beach
Raccoons are destructive pests that wreak havoc by getting into the trash, your food, and your space. Via contamination or bite, raccoons can spread diseases and are known to be common carriers of rabies, roundworms, and leptospirosis. Here are some helpful tips to help you prevent raccoons from hanging around your property here in Long Beach:
Do not leave food (pet or human) outside overnight.
Eliminate excess vegetation, yard debris, and harborage materials.
Empty your trash regularly.
Get a big dog to help intimidate and discourage the raccoons.
Keep the chimney properly capped at all times.
Keep garbage cans tightly sealed containers.
Seal all entry points around the home, including roof seams, baseboards, attic vents, etc.
Trim overhanging branches to prevent roof access.
Use trash bins with lids that lock into place with handles or clamps.
If you come across a raccoon on your property, you must never try to handle the situation on your own. When you try to trap raccoons by yourself, they can become vicious and defensive. At BHB Pest Elimination, our wildlife control and prevention solutions give property owners ongoing protection from raccoons and other local area species. Reach out to us to learn more.
Using his years of experience and dedication to helping others, BHB Pest Elimination's owner Michael Broder not only puts an end to all your pests problems but advises on how to run your business as well!
Our Business Strategy
"RUN" Your Business! by BHB Pest Eilimination
Reliable
Pest Control Services
In business since 1969, BHB Pest Elimination is the best choice for complete pest elimination. Providing long-term solutions for homes and businesses, we find the source of your pest problem so that we can treat the root cause and not just the symptoms. When you choose BHB Pest Elimination, you don't have to settle for pest control; you can demand elimination because that's what we deliver.
"Very happy with the service and the follow-up to make sure we had a good experience. Jessy was great and always kept us informed of what he was doing and the next steps. I will defiantly use BHB for my Pest Control again."
Request a Free Inspection
Contact Us