Franklin Lakes, New Jersey Pest Control
Reliable Pest Control In Franklin Lakes, New Jersey
Filled with plenty of coffee shops, restaurants, and access to outdoor recreational, the suburban community of Franklin Lakes has a lot to offer residents in terms of a peaceful daily life. However, this daily life can often be interrupted by pest infestations, which residents and business owners can find overwhelming.
Bergen County pest control provided by BHB Pest Elimination is the best way to stop pest problems in their tracks and prevent future pest issues in your area home or business. With the help of our expert team, you can benefit from efficient, effective pest control solutions that work to ensure we meet your every pest control need.
Contact us today to learn more.
Residential Pest Control In Franklin Lakes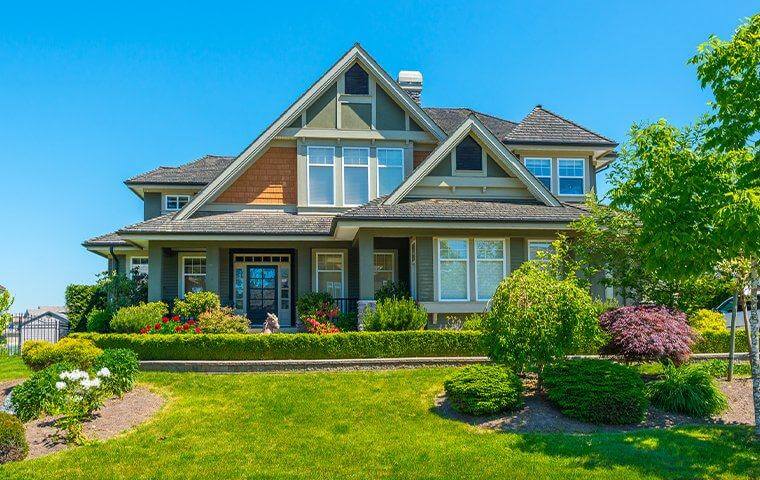 The safety of your Franklin Lakes home is essential, and there's nothing that BHB Pest Elimination cares about more than helping you protect your property and your loved ones from pest infestations. We pride ourselves on our thorough residential pest control services, and there's nothing we won't stop at to ensure that active pest issues are eliminated from your property while protecting your home from future pest problems.
We base all of our residential pest control plans on your home's exact needs. Our conversations with you before beginning our inspection allow us to craft a treatment plan that works efficiently and eradicates your pest issues in no time at all. We also offer follow-up treatments as needed so that you never need to worry about pests invading your property again.
Request your free inspection today to get started.
Commercial Pest Control In Franklin Lakes
Your business is something you've put an enormous amount of time and effort into running. A pest infestation running wild throughout your property can quickly destroy everything you've worked to build. Professional commercial pest control is needed to help eliminate active insect, rodent, or wildlife infestations on your property and to prevent future ones from occurring.
At BHB Pest Elimination, we service hotels, restaurants, doctors' offices, warehouses, property management buildings, and schools. Our team has significant experience providing customized, reliable, and efficient pest control solutions to these areas. We will always work closely with you to ensure that we meet your every need. We also offer follow-up services and commercial treatment plans on a scheduled basis, so you can be sure that your commercial property always stays safe from pests.
Reach out to us today to learn more or to get started.
The Dangers Cockroaches Bring To Your Franklin Lakes Home
Cockroaches in Franklin Lakes are unsightly and unhygienic, and no Franklin Lakes home should have to put up with the dangers that this pest brings to your home. To start with, cockroaches are a significant source of disease; they routinely move through areas such as sewers and dumpsters, picking up all types of pathogens and bacteria that they then track across your home's surfaces and food storage areas. The illnesses that you may pick up from cockroaches include salmonellosis, cholera, dysentery, and listeriosis, among many others.
Additionally, cockroaches can trigger allergic reactions or breathing issues, such as asthma. A protein causes this in their shed skins; when you have a cockroach infestation with plenty of droppings and shed skins, respiratory distress is very high.
Plus, cockroaches can destroy your property and stored food with their constant scavenging. They leave behind droppings and smear marks on surfaces and walls, invade stored food and trash, and run wild throughout your home. Trust BHB Pest Elimination with the expert removal of any cockroach problem you have in Franklin Lakes, as this is frightening for many.
Wasp Prevention Tips Every Franklin Lakes Homeowner Should Know
Wasps are never a pest that Franklin Lakes homeowners want to host on their property due to their aggressive nature, painful and potentially dangerous stings, and the way they buzz around, ruining activities.
These prevention tips can help you keep wasps away from your property and save your outdoor time:
Never leave out food or drinks in outdoor areas, especially sugary ones, as the aroma will attract wasps.
Always cover trash cans with tight-fitting lids to stop wasps from being attracted to these areas.
Cover up outdoor compost piles and reduce access to outdoor pet food as these serve as food sources for wasps.
Cut back long grasses, fill in holes, remove yard debris, and trim back overhanging branches to reduce the areas that wasps can hide in and build their nests.
Use window and door screens and keep windows and doors closed whenever possible to ensure wasps stay out of your home.
If you need help addressing active wasp infestations around your property, you should contact BHB Pest Elimination immediately to remove this dangerous pest.
Using his years of experience and dedication to helping others, BHB Pest Elimination's owner Michael Broder not only puts an end to all your pests problems but advises on how to run your business as well!
Our Business Strategy
"RUN" Your Business! by BHB Pest Eilimination
Reliable
Pest Control Services
In business since 1969, BHB Pest Elimination is the best choice for complete pest elimination. Providing long-term solutions for homes and businesses, we find the source of your pest problem so that we can treat the root cause and not just the symptoms. When you choose BHB Pest Elimination, you don't have to settle for pest control; you can demand elimination because that's what we deliver.
"Very happy with the service and the follow-up to make sure we had a good experience. Jessy was great and always kept us informed of what he was doing and the next steps. I will defiantly use BHB for my Pest Control again."
Request a Free Inspection
Contact Us