Philadelphia, PA Pest Control
Effective Pest Control Solutions In Philadelphia, PA
The city of Philadelphia, PA, is filled with so much culture and historical significance. There is no shortage of interesting things to do and see from the Liberty Bell to the Betsy Ross house. Throughout our city's history, pests have been a consistent presence that property owners have dealt with. The unwelcome guests are a year-round threat, which is why Philly home and business owners should be careful. The best protection you can secure is from the team at BHB Pest Elimination.
We've been providing comprehensive residential and commercial pest control services since 1969, bringing a high level of expertise to every project we take on. We are proud to service properties throughout the NYC metro area, including New Jersey, Long Island, Westchester, and Pennsylvania. As we always say, "don't settle for pest control, demand elimination." No matter the pest problem, we'll help you find the solutions. Call us today to get started.
Home Pest Control In Philadelphia, PA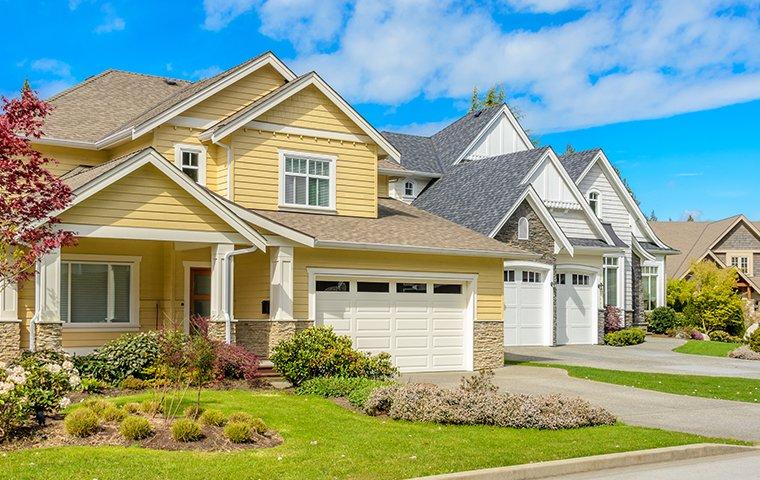 Philly is undoubtedly an exciting place to live, but pest infestation isn't the type of excitement any homeowner is looking for. Pests pose a long list of health and safety threats to your property and those inside, and that's why we strongly recommend professional pest control services.
The team at BHB Pest Elimination offers complete residential pest control services that promise to guard you against infestation throughout the year. We protect you from a long list of common household pests, some of which include ants, rodents, flies, mosquitoes, bed bugs, termites, crickets, stinging insects, and pantry pests.
In addition to our general pest control solutions, we offer seasonal treatments for ants, termites, flies, stinging insects, mosquitoes, bed bugs, crickets, and rodents. Get in touch with us today to hear more about our BHB home protection plans and how they can guard you against harm all year long.
Commercial Pest Control In Philadelphia, PA
With a different business on every corner, pests have their fair share of choices for infesting commercial facilities. A commercial pest infestation can cause large-scale consequences that can negatively impact your business, reputation, employee, and customers. Our commercial pest control solutions cover a long list of businesses from pest infestation, some of which include hotels, restaurants, bars, warehouses, office buildings, schools, and doctor offices.
After conducting a thorough interior and exterior inspection of the premises, we develop a customized treatment strategy to target the nature of your infestation specifically. Our team of highly trained pest experts uses trusted IPM (Integrated Pest Management) solutions to target the source of the infestation, treating the problem in a proactive way, not a reactive way. Reach out today for a detailed estimate.
The Importance Of Ant Control In Philadelphia, PA
While it's true that ants may be small, the issues they can cause around your property can be huge. When ants infest your home or business, the entire structure is compromised. Depending on the ant species, the construction of your property is put at risk, as ants tend to get into building materials like structural timbers and foam insulation. This threatens the structure's integrity and makes it unsafe for people to be in.
Another potential danger of ant infestation is that they cause widespread contamination and expose you to several serious diseases and health conditions. When they get into your food sources, they spread bacteria and pathogens, leading to very serious illnesses like E.coli, salmonellosis, and other bacterial infections.
If you're looking to protect your property from an ant infestation effectively, the best thing you can do is to contact pest professionals. Here at BHB Pest Elimination, we're proud to provide reliable ant control and prevention services that give local property owners year-round protection they can count on. Call us today to set up your initial inspection.
Rodent Control: Do You Have Rodents Taking Up Residence On Your Philadelphia, PA Property?
Mice and rats are unsettling, bacteria-ridden intruders, and it's safe to say that no one wants to discover them inside of their home or business. Rodent infestation causes serious contamination and poses a real threat to the health and safety of everyone on the property. It's important to detect signs of rodent activity so that you can deal with an infestation promptly. Here are a few common signs of rodent activity to watch out for:
Droppings and nesting materials left behind in active areas.
Rubbing, gnawing, and chewing marks on food packing, wood, and along walls.
Scratching and scampering noises coming from inside the walls at night.
If you suspect any rodent activity on your property, the best thing you can do is to contact the pros. The team BHB Pest Elimination is highly experienced in detecting and exterminating rodents of all kinds, and we promise lasting results that you can rely on, guaranteed.
Using his years of experience and dedication to helping others, BHB Pest Elimination's owner Michael Broder not only puts an end to all your pests problems but advises on how to run your business as well!
Our Business Strategy
"RUN" Your Business! by BHB Pest Eilimination
Reliable
Pest Control Services
In business since 1969, BHB Pest Elimination is the best choice for complete pest elimination. Providing long-term solutions for homes and businesses, we find the source of your pest problem so that we can treat the root cause and not just the symptoms. When you choose BHB Pest Elimination, you don't have to settle for pest control; you can demand elimination because that's what we deliver.
"Very happy with the service and the follow-up to make sure we had a good experience. Jessy was great and always kept us informed of what he was doing and the next steps. I will defiantly use BHB for my Pest Control again."
Request a Free Inspection
Contact Us