Quality Pest Control Solutions In Summit, NJ
The city of Summit, NJ, is a great place for families and young professionals to lay down their roots. However, you don't want those roots contaminated by pest activity. Unfortunately, pests are a year-round concern here in New Jersey, and all property owners should be concerned with infestation. The large-scale consequences of pest activity are very threatening, and that's why we recommend ongoing services from the professionals at BHB Pest Elimination.
Our family-owned and operated company works hard to develop long-term pest solutions for homes and businesses across Union County and the surrounding areas. We are proud to service properties throughout the NYC metro area, including New Jersey, Long Island, Westchester, and Pennsylvania. We've been providing comprehensive residential and commercial pest control services since 1969, and we're confident in our ability to protect you from pest infestation. Call us today to get started.
Home Pest Control In Summit, NJ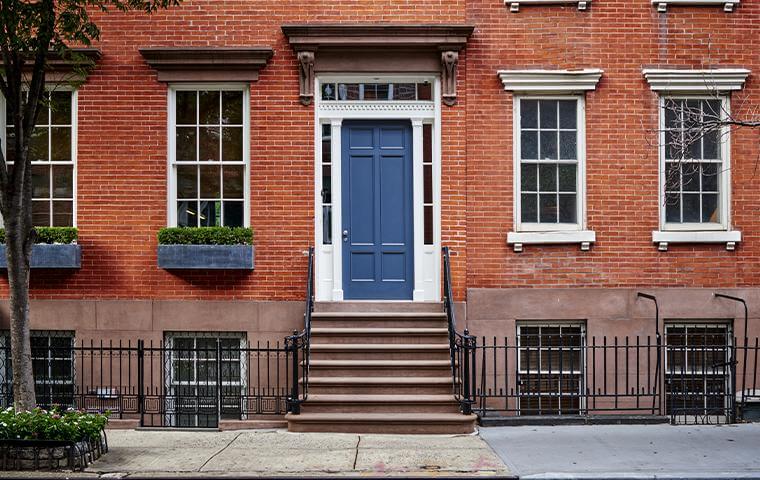 Owning a home is a privilege, but it comes with a lot of responsibility. One of those responsibilities is protecting your property and those inside of it.
When household pest infestation occurs, it compromises your health, your safety, and the overall well-being of your home. That's why expert pest protection is so important.
The team at BHB Pest Elimination offers complete residential pest control solutions that Summit property owners can rely on. Our approach to pest control is to treat the problem in a proactive way, not a reactive way.
We target the infestation at its source, eliminating all pest activity and putting in place the necessary preventative measures to keep them away in the future. As we always say, "don't settle for pest control, demand elimination."
Call us today to set up your initial inspection; we look forward to helping you.
Commercial Pest Control In Summit, NJ
Your Summit business deserves every possible chance to succeed. Unfortunately, the possibility of pest infestation poses a real threat to your success. If pests invade your business, they can threaten every aspect of your operation. And it's a real nightmare that can be difficult to come back from. Not only does it compromise your bottom line and your reputation, but it also poses a real threat to the health and safety of your staff and customers. If you want to guard your business against the detriments of pest infestation effectively, it's time to rely on pest professionals.
The team at BHB Pest Elimination provides complete commercial pest control solutions to a long list of facilities, some of which include hotels, restaurants, bars, warehouses, office buildings, schools, and doctor's offices. In addition to our general pest control solutions, we offer seasonal treatments for ants, termites, flies, stinging insects, mosquitoes, bed bugs, crickets, and rodents. Our team is highly dedicated to quality customer service, and we work hard to maintain strong customer relationships. Reach out to us to further discuss your commercial pest control needs today.
Why Summit, NJ Property Owners Should Consider Wildlife Control
Wildlife finds its way into our homes and businesses through small holes and entry points, usually in the attic, porch, deck, or foundation. Some wildlife species dig holes around the perimeter of your property and travel underground to gain access inside the structure. This is why it's crucial to hire a professional pest control company to make any necessary structural modifications to prevent wildlife from getting in.
If you suspect or discover any wildlife activity in or around your Summit property, do not try to remove them by yourself. Why? Well, many species of wildlife can become aggressive when cornered. If they feel threatened, they can attack and bite you. It's important to always rely on professional wildlife removal services to handle the problem for you. Call BHB Pest Elimination today for all of your wildlife control, removal, and prevention needs. We're here to help.
Guide to Preventing Termite Damage in Summit, NJ
One of the most important things to remember about termite activity is that while these critters may seem small, their presence has large-scale repercussions. The potential detriments of termite infestation include immense property damage that is costly and seriously threatening to your safety. Here are some valuable tips to help you prevent termite damage in the future:
Inspect all wood coming onto your property.
Keep wood away from the foundation perimeter.
Put vent fans in moisture-rich areas.
Reduce excess moisture around the property.
Remove moisture-damaged wood.
Use loose mortar around windows and doors.
These tips can help, but none of them are entirely effective on their own. For the most reliable, effective termite prevention and control services in the area, look no further than BHB Pest Eliminations. Our experienced team promises you year-round protection from these destructive wood-eaters. There's no time to waste when it comes to termites, so give us a call today, and we'll get started immediately.
Using his years of experience and dedication to helping others, BHB Pest Elimination's owner Michael Broder not only puts an end to all your pests problems but advises on how to run your business as well!
Our Business Strategy
"RUN" Your Business! by BHB Pest Eilimination
Reliable
Pest Control Services
In business since 1969, BHB Pest Elimination is the best choice for complete pest elimination. Providing long-term solutions for homes and businesses, we find the source of your pest problem so that we can treat the root cause and not just the symptoms. When you choose BHB Pest Elimination, you don't have to settle for pest control; you can demand elimination because that's what we deliver.
"Very happy with the service and the follow-up to make sure we had a good experience. Jessy was great and always kept us informed of what he was doing and the next steps. I will defiantly use BHB for my Pest Control again."
Request a Free Inspection
Contact Us