Don't Let Rodents Move Into Your New York Home
Rodents are one of the most dangerous pests to infest your home. Because they leave droppings everywhere they go, there's a high likelihood that they will contaminate your countertops, food prep areas, or even your food itself when they get inside your house. Rodents are also dangerous to your house. Their constant need to chew ensures that your home will sustain damage to the walls, insulation, wiring, and more.
Protecting your family and home from rodents is easier said than done. Although they are larger than insect pests, mice only need an opening the size of a dime to squeeze inside, so it's not difficult for rodents to find their way in and make themselves at home.
If you've noticed signs of a rodent infestation, such as hearing scratching in the walls, finding holes in the packaging in your pantry, or seeing droppings in your cupboards, you need to take quick action to eliminate the problem. BHB Pest Elimination offers rodent elimination and prevention services that work in the greater New York City area.
Our Rodent Control Offerings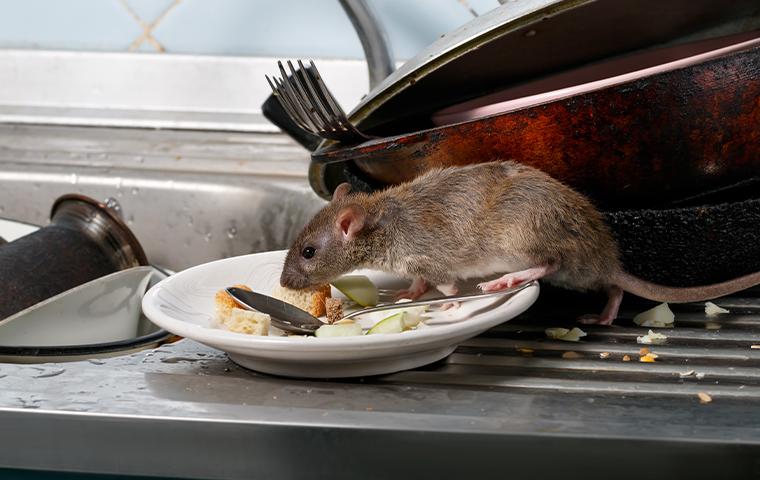 Free Inspection
BHB Pest Elimination provides free rodent inspections to our customers. These inspections are extensive and designed to identify the main entry points that the rodents are using to get into your house. This helps us determine where exclusion work is necessary but can also help us pinpoint the areas of harborage inside.
Treatment
BHB Pest Elimination provides several methods of treatment to eliminate active rodent infestations and prevent future ones from happening.
Trapping: We'll place traps in strategic locations within your home to quickly reduce the number of rodents in your house.
Bait stations: Bait stations will be placed in strategic locations around the exterior of your home to eliminate the rodents as they come and go.
BurrowRx: In some situations, we'll use BurrowRx, a carbon monoxide machine. This method is used to treat burrows where rodents are hiding. By using a combination of trapping, baiting, and BurrowRx, we can eliminate your rodent infestation.
Exclusion: Once all rodents are eliminated from your home, you want to make sure they can't get back inside. Our exclusion work seals all entry points so that new rodents can't get in. We'll perform exclusion work on any part of your home where entry points are found.
Sanitation: Sanitation is an essential part of rodent elimination and prevention. Not only does sanitizing the areas where the rodents nested neutralize all dangerous pathogens, but our sanitation services also focus on preventing future problems by eliminating organic matter build-up that may attract rodents.
Follow-Up
Depending on the treatment method, we'll typically return to your home on a weekly or bi-weekly basis to check and reset traps, check and refill bait stations, and remove rodents. Our rodent services come with a 30-day warranty.
Protect Your Home From Rodents With BHB Pest Elimination
Protecting your home from rodents helps ensure the health of your family and the safety of your home. However, it's not something you can do alone. Let the experts at BHB Pest Elimination do the job for you. We have over 50 years of experience solving rodent problems, and our comprehensive approach to rodent control both eliminates and prevents rodent infestations.
Contact us to schedule a free inspection today or to learn more about our home pest control and commercial pest control options.
Request Your Free Inspection
Complete the form below to schedule your no obligation inspection. Only weekday appointments.