Fly Control For Your New York City Business
There's no denying that flies are a huge annoyance. They buzz around your head, land on your food, and generally make themselves a nuisance. However, their nuisance level is nothing compared to the problems they cause. Because flies spend their time in unsanitary locations, they can spread dangerous illnesses. Once you have identified a problem with flies, it is important to act quickly to eliminate them to protect your employees, customers, and business.
If your business has a fly problem, you're not alone. Flies are an issue for many commercial properties, especially ones in the food industry. However, just because flies are a common problem does not mean they're a problem you can ignore. Protecting your employees and customers is essential to their health and the continued success of your business.
If you are experiencing a fly infestation, it's time to contact BHB Pest Elimination to take care of it for you.
Our Fly Control Offerings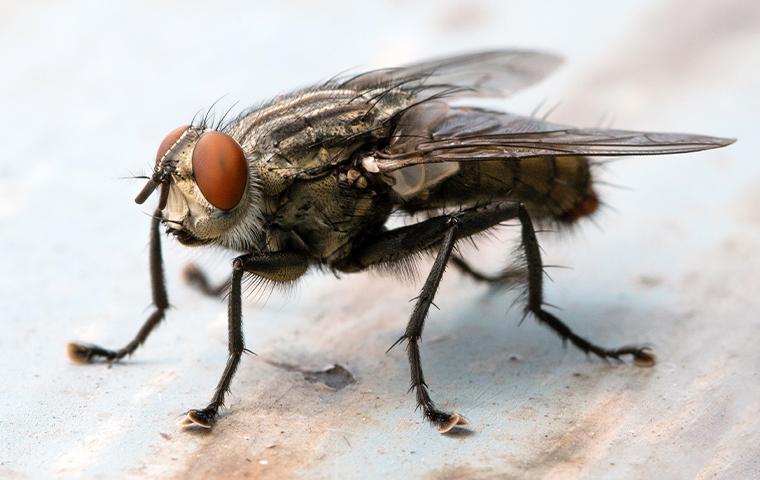 At BHB Pest Elimination, we offer several treatment options to eliminate your fly problem. The methods of treatment used in your business will depend on the type of problem you're experiencing. We will discuss what issues you're having and inspect your property to determine the root cause before deciding on a course of treatment. The types of treatments we offer include the following.
Bio-Enzymatic Foam Treatment
Our bio-enzymatic foam treatment is a natural green-certified cleaning product that breaks down and destroys organic matter and bacteria. Since flies are attracted to organic matter, this eliminates the attractant that draws them into your business. This treatment also includes insecticide options to eliminate flies in all stages of development, from egg to larvae to adult.
Steam Cleaning
Steam cleaning is ideal for drains and other areas with an excessive build-up of organic matter. The benefits of steam cleaning are two-fold. First, it breaks down the organic matter that flies are attracted to. Second, the high heat instantly kills fly larvae on contact.
Electric Fly Lights
Electric fly lights are an ideal add-on option to our other fly treatment methods. We install and maintain a variety of approved ultraviolet electric fly lights that feature cutting-edge technology. These lights are an excellent, non-toxic way to eliminate flies on the exterior and interior of your property.
Exclusion
Sometimes a situation occurs where moisture or organic matter is allowed to sit for days at a time, even after regular cleaning protocols have been followed. If this is the case, our expert service specialist will provide the construction and environmental changes necessary to correct these issues and eliminate flies at the source.
Fogging
In some cases, a large quantity of flies inside a facility requires a quick knock-down of the adults. Our Ultra Low Volume space fogging treatment quickly eliminates all adult fly activity. Coupled with our preventative treatments at breeding sites, this is a great tool to protect your facility proactively.
On-Site Training
The key for long-term fly prevention is controlling the organic matter that flies are attracted to and breed in. BHB Pest Elimination management inspects your location and provides on-site training to your staff. We'll discuss the unique conditions at your facility and create the proper cleaning program for your team to institute measures for long-term fly prevention.
Your NYC Fly Problem Is No Problem For BHB Pest Elimination
If you have a fly problem at your business, taking care of it is crucial for the health and safety of your employees and customers. Let BHB Pest Elimination use our experience and knowledge to fully eliminate and prevent fly infestations in your New York or New Jersey business.
Contact us to schedule an appointment today or learn more about our home pest control and commercial pest control services.
Request Your Free Inspection
Complete the form below to schedule your no obligation inspection. Only weekday appointments.