Protecting Your New York, NY Home From Ant Infestations
There are few things more frustrating than an ant infestation. Whether you have tiny sugar ants racing across your countertops or large carpenter ants chewing tunnels through structural support beams, ants can be a nuisance and a danger to your family and house. Once they get inside, ants seem to show up everywhere, and usually, despite your best efforts to rid your home of them, they don't go away without a fight.
If you have identified ants in your house, you'll want to eliminate them as quickly as possible, not only for your peace of mind but also because some ants can contaminate your food, spread illnesses, or damage your house. Getting rid of an ant problem typically requires the help of professionals.
BHB Pest Elimination utilizes an integrated pest management approach to ant control that not only eliminates your active infestation but works to provide long-term results so that you won't have to worry about another infestation in the future.
Our Ant Control Offerings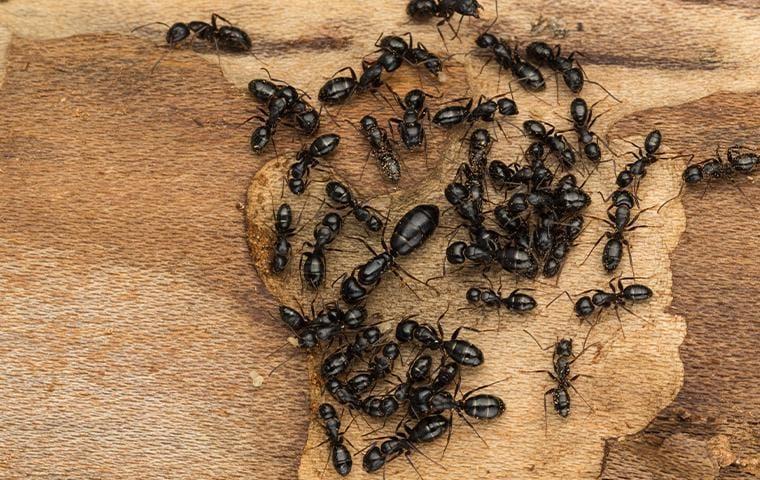 No inspection is necessary when you choose BHB Pest Elimination for your ant problems. We come ready to treat. Our treatment program follows an IPM approach that uses several methods of elimination and prevention to provide effective results both now and in the future. We ensure your ant problem will be eliminated while also preventing future ant infestations from occurring.
Our treatment methods include:
Applying a liquid product three feet up and three feet out around the exterior of your house.
Applying a liquid product around lower-level windows and doors.
Applying a liquid product underneath decks.
Use granular bait around the exterior of your house.
Lightly spraying the kitchen with a liquid product.
Use granular bait in specific locations inside your house.
Dusting inside wall voids.
Using gel baits around window sills.
Using all of these treatment methods, BHB Pest Elimination is extremely effective in eliminating and preventing ant infestations in NYC and Garden City homes and businesses. Because of this, no follow-up treatment is necessary. However, please contact us if you are still not seeing results after one to two weeks. At that point, we will return to your home to re-treat at no additional charge.
An Ant-Free New York Home Is Better For You
Most people don't see ants as a threat, and some are simply a nuisance. However, some ants are a danger to the health and safety of your family and home. If ants have gotten into your house, whether they are a nuisance or a threat, it's best to take fast action to eliminate them.
When you choose BHB Pest Elimination to take care of your ant problem, you'll not only receive the service you need to eliminate your current problem but also receive the service you need to prevent future ant infestations. Don't let another day go by with ants crawling all over your home. Contact BHB Pest Elimination today.
Reach out today to learn more about our home pest control and commercial pest control services!
Request Your Free Inspection
Complete the form below to schedule your no obligation inspection. Only weekday appointments.